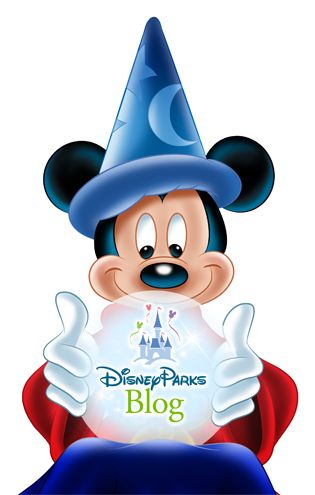 Say welcome to the brand new
Disney Parks Blog
! Disney is launching today a blog and says that "the blog will serve as a central source of information about its theme-parks division, with details about new attractions and programs, events and other news. It will strive to share information that is timely and interesting, as well as unique and not often available anywhere else."
The Orlando Sentinal added: "There has been widespread chatter in recent weeks that Disney was developing an official blog. The company has even been surveying fans in recent weeks to determine which Disney-focused websites they most frequently visit online. With the move, Disney is hoping it can steer some of the phenomenal amounts of traffic that visit unofficial sites -- such as Disboards.com, Allears.net, The Disney Blog, WDWMagic.com, MiceAge.com and many, many others -- to its own websites."
They could have included Disney and more in the list, too! More seriously, i'm totally fair-play with any new blog or web site and i wish them the best, really. And i even give to them the recipe of success: do great articles with pictures in good definition, find some never-seen-before WDI artwork, post great Imagineers interviews, have some scoops regularly, and most of all, do the blog for the pleasure of doing a great blog, not for making money. That's the most important, and i'm serious: people always feel what is the intention behind the act. If you don't care really about your own blog, if you do it only to send a corporate message and not with passion, readers will feel it immediately, i've always believed that.
Anyway, let's say a warm welcome to this new
Disney Parks Blog
and to Thomas Smith the chief blogger, have a look at it every day, and don't forget to put it in your bookmarks!
If the links don't work, go here: http://disneyparks.disney.go.com/blog/
Picture: copyright Disney