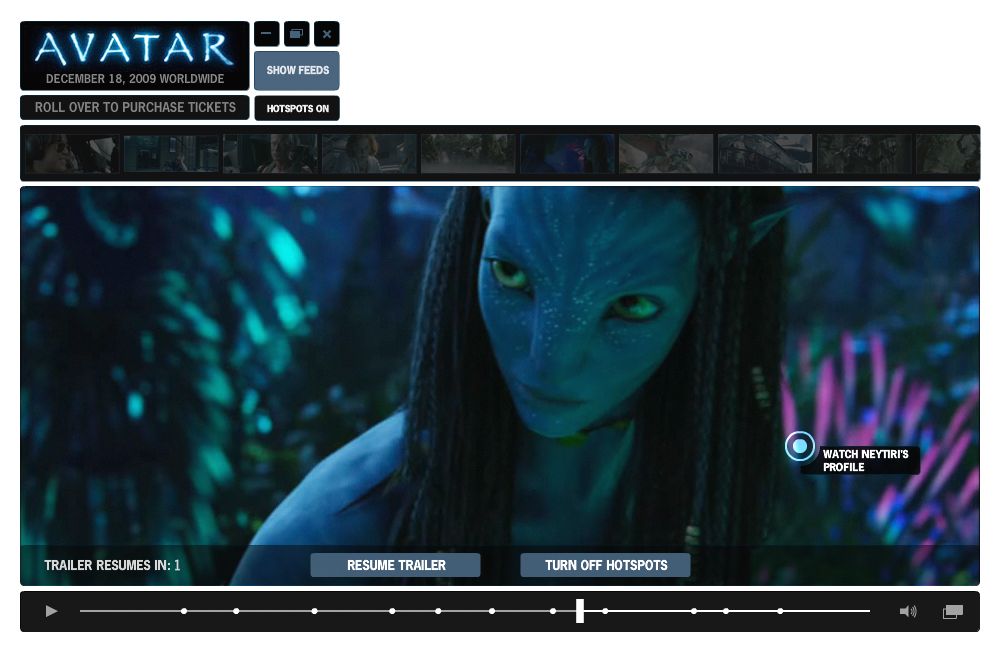 Correct me if i'm wrong, but i have the feeling that this new James Cameron's Avatar interactive trailer is a premiere. I mean, isn't it the first time that a trailer give you an interactive possibility with multiple choices? May be, may be not, that's not really the problem, what's interesting in all this, thanks to this "ultimate" version of the trailer, is that we can discover new shots of the movie!
How does it works? Very simple: just click
HERE
and on the page that will open you will be ask to install a light Adobe Air program - it's perfectly safe and takes less than five seconds - then the interactive trailer will appear and will stop at some points where you'll have the choice to watch (or not) some featurettes explaining each character or how they've designed creatures or other special effects for the movie. It's pretty well done and works very well and if you ask my opinion i think that all trailers should be like this!
Another function of this trailer will give you access to a lot of interesting links, all talking about this highly awaited movie released December 18th, and in 3D!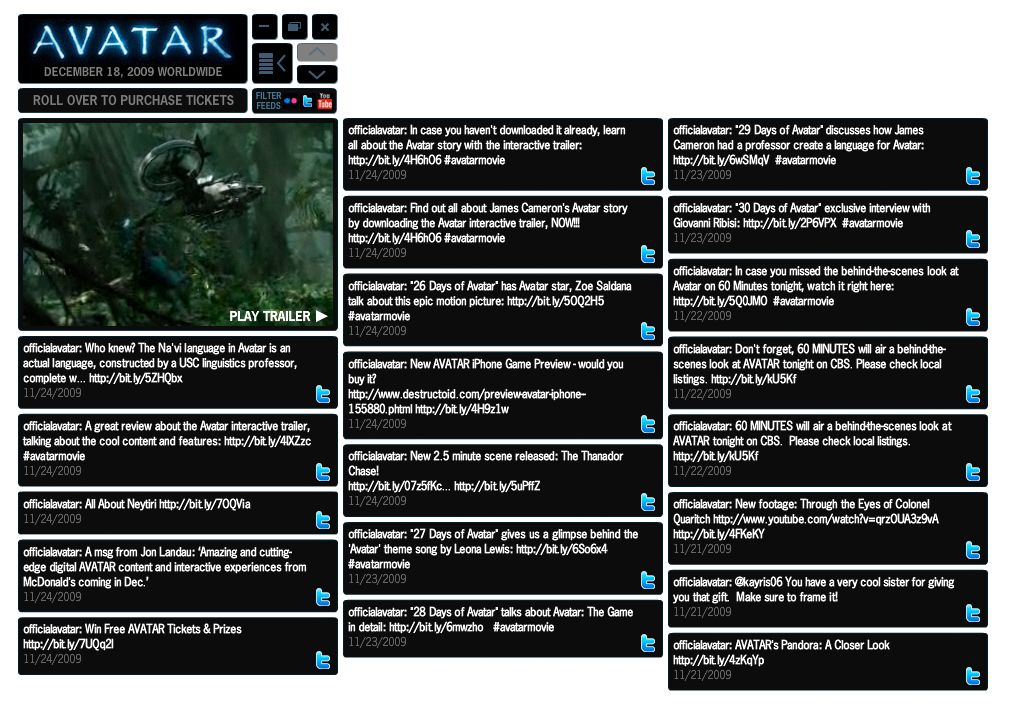 Pictures: copyright 20th Century Fox