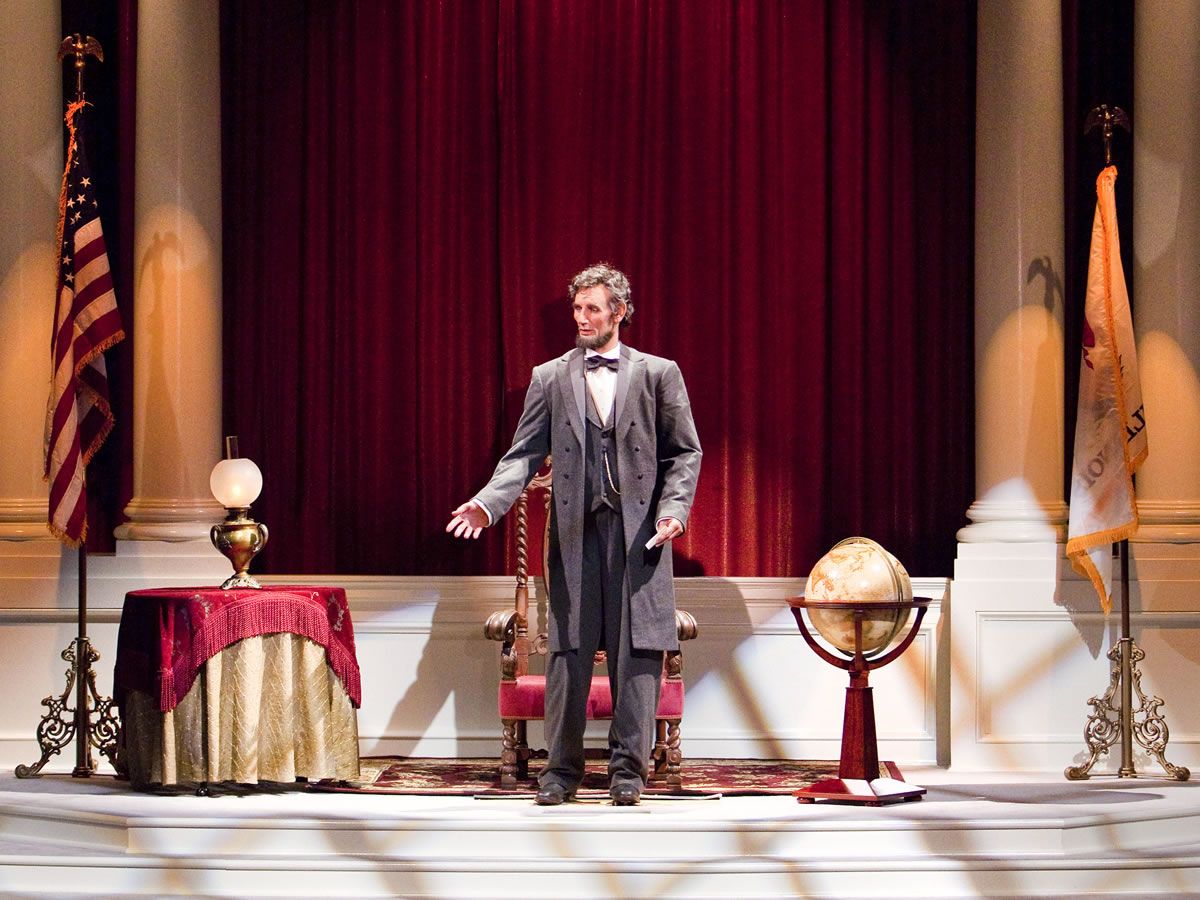 The awaited new show of Great moments with Mr Lincoln opened at Disneyland and the new Audio Animatronic seems to be pretty spectacular as you will see on the videos below. Everything, from the pre-show area to the show itself has been done very elegantly and there is no doubt that this is a not-to-be-missed show at Disneyland!
The first video below - coming from the O.C Register - will show you more - and with a close shot on Abe's face to have a perfect look to this part of the AA which is revolutionary.
Mouse Planet
did a very good video of the Abe Lincoln speech, the best i've seen so far. Mouse Planet also have
great pictures of the theatre and pre-show area
. And on
Mice Age the great Andy Castro did a great article
with lot of pictures too!
Also, Mouse info shot a video of the whole show. You won't see Lincoln face as close as on the other video, but the video is okay. No need to say that if you intend to see the show anytime soon it's better to don't look at these videos, as good as they can be...
It seems that most of the guests who have seen the new show are extremely pleased. If you're one of them, thanks to let us know what you think!
Picture: copyright Disney
Videos: copyright Mouse Planet OC Register, Mouse info