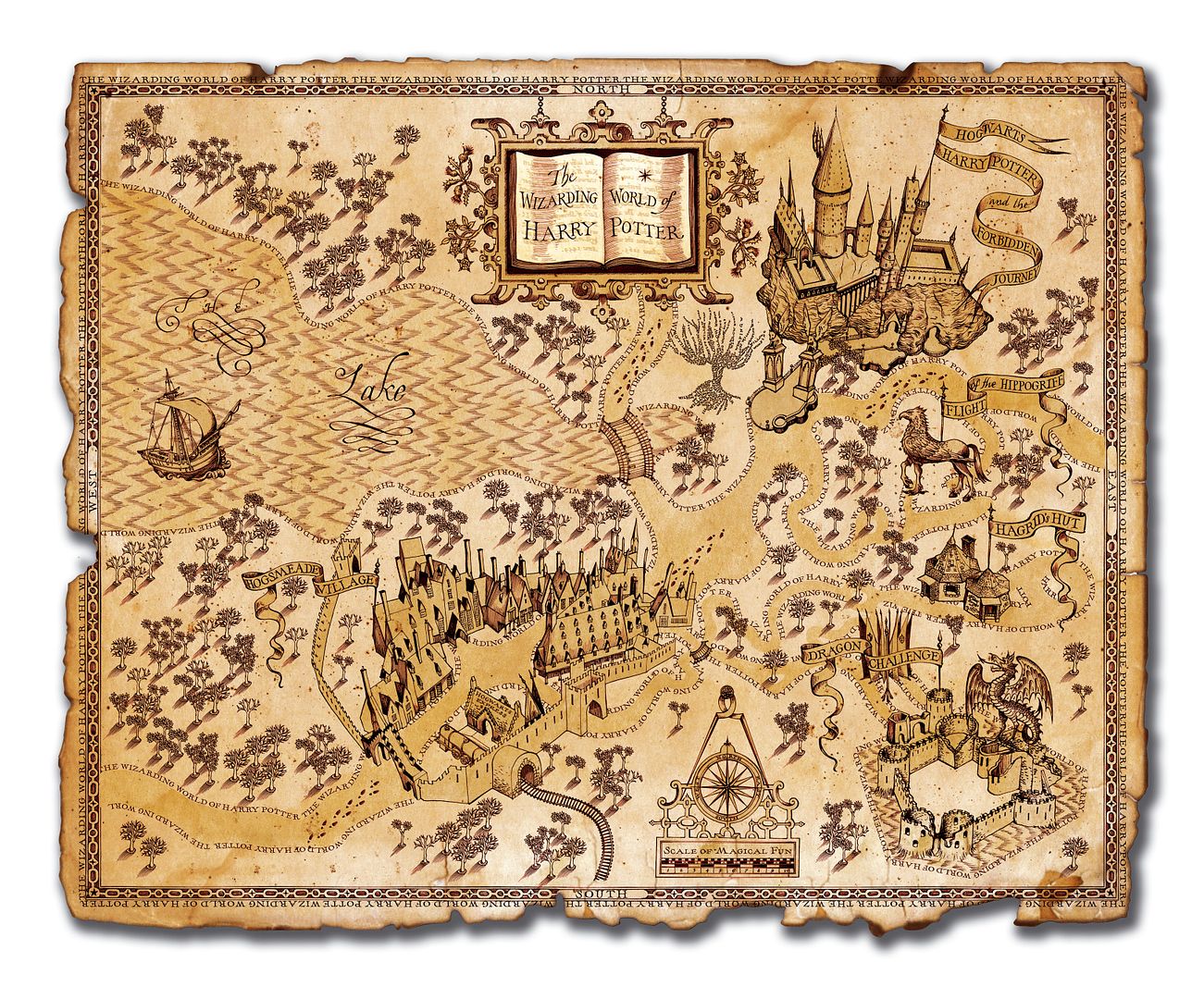 Let's end the day with a bit of magic (more magical than the new Apple IPad, see my article below!). USA Today released today a map of the awaited Harry Potter land at Islands of Adventure. The good idea is that the map is in fact a support for augmented reality, i.e that once you have print it, just put it in front of your webcam and the Wizarding World of Harry Potter will appear magically in 3D on your computer screen!
And the good news, specially for my non U.S residents readers is that you don't need to buy USA Today as the map that you need is just in front of you, at the top of this article! Just click on the picture to get it in big size, then print it. Once it's done, go to
www.harrypotter3d.com/
and follow the instructions. Very simple.
When the map will appear in 3D on your screen you can turn it to have a look at all the different sides of the land. However, note that Dragon's Challenge and Flight of the Hippogriff rides are only represented by icons on the map. But you can even make the waving banners wave faster simply by blowing into your computer microphone! Have fun!
Picture: copyright Universal Studios