As it is the major theme park opening for 2010 we've talked a lot about Universal Studios Singapore recently but this year will see another Universal major opening with the Wizarding World of Harry Potter at Islands of Adventure. Today Universal opened a
new interactive Wizarding World of Harry Potter website
and when you'll have finish this article i strongly suggest you to have a look at it
HERE
.
And next Sunday is Superbowl day! On this occasion Universal will reveal the first TV Ad for the Wizarding World of Harry Potter, opening this spring. Good news for everyone not living in the U.S who will not be able to watch the Superbowl as you will find this exclusive TV Ad right below!
Let's have a look back to what we know thanks to high-res pictures. Recent pictures of the land released on many websites reveal the stunning Hogwarts Castle decor...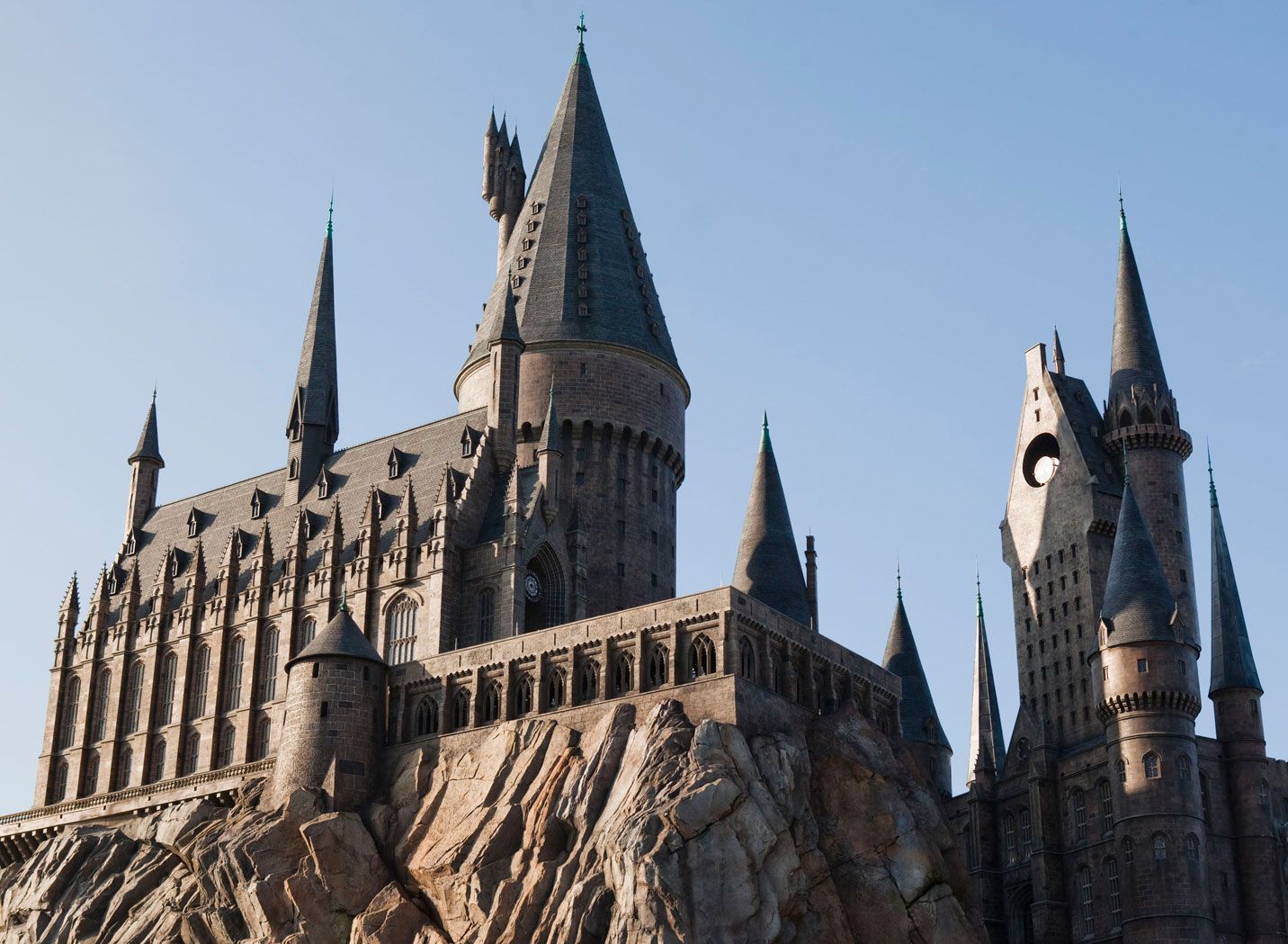 ...and any Harry Potter fan probably can't wait to walk through the gates of this magical place. Inside the castle guests will make their way through familiar passageways and corridor and visit inconic locations like Dumbledore's office, the Defence Against the Dark Arts classroom, the Gryffindor common room, the Room of Requirement and more! Located in Hogwarts castle, Harry Potter and the Forbidden Journey will be a thrilling new state-of-the-art attraction that uses entirely new technology to bring the magic, characters and stories of Harry Potter to life in ways never before experienced. Get ready to soar above the castle grounds as you'll join Harry Potter and his friends, coming face to face with an array of magical creatures!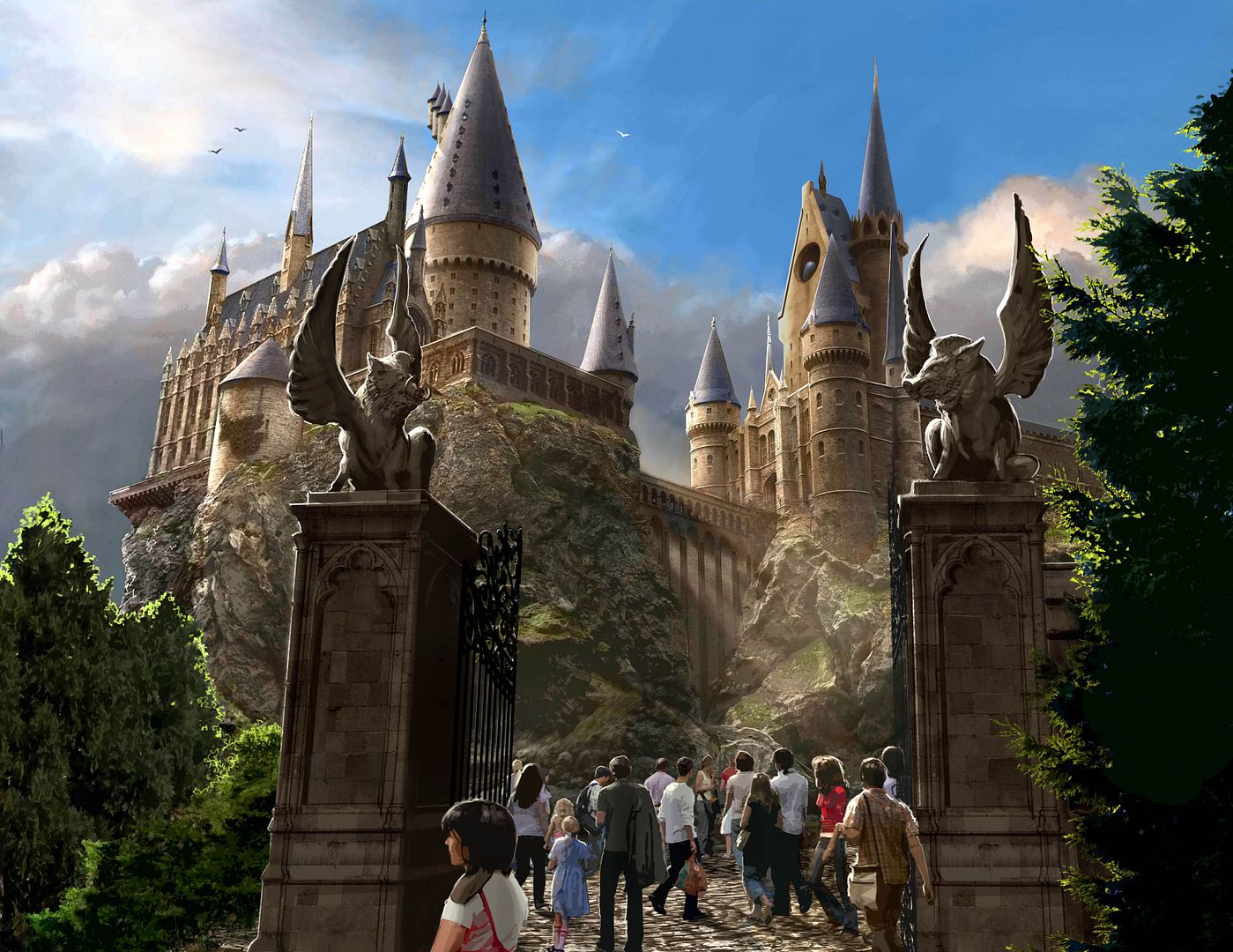 At the entrance of Hogsmeade village covered by snow, billowing steam and an iconic whistle signal the arrival of the Hogwarts Express into Hogsmeade station...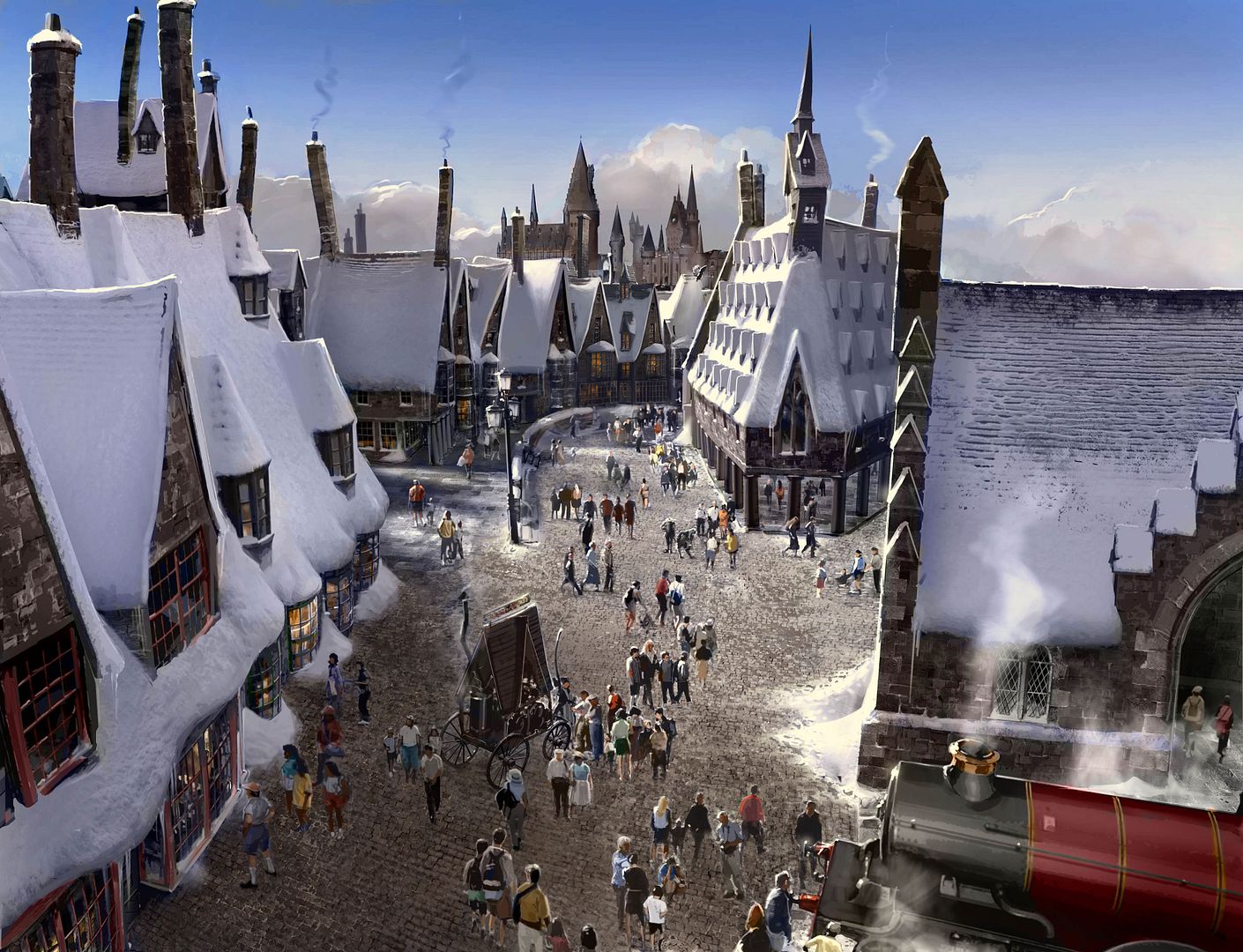 Guests will find The Three Broomsticks restaurant and adjacent Hog's Head pub. They will serve traditional British fare and drinks including Butterbeer and pumpkin juice.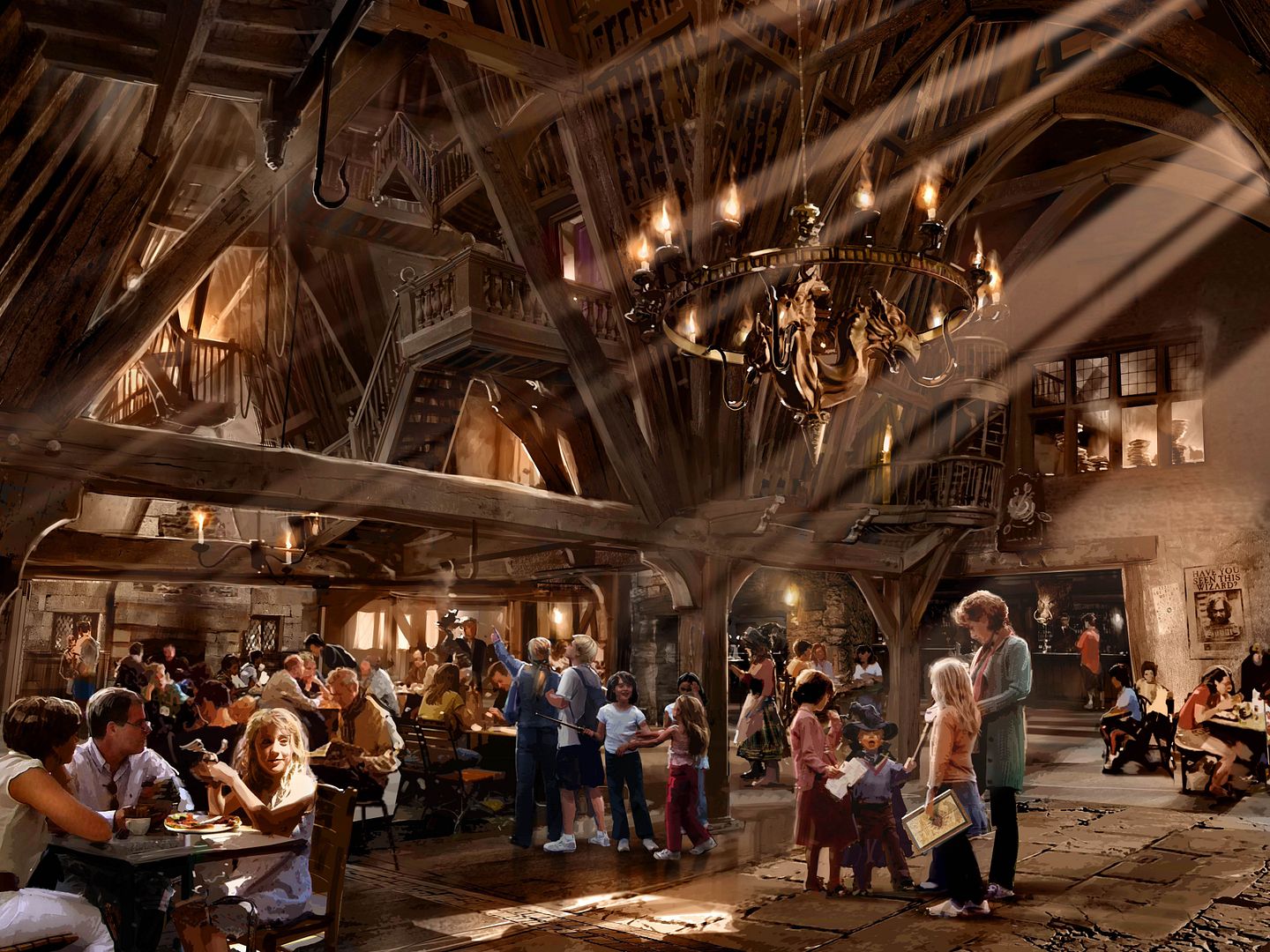 Across from the Three Broomsticks is The Owlery, where owls roost and await their next delivery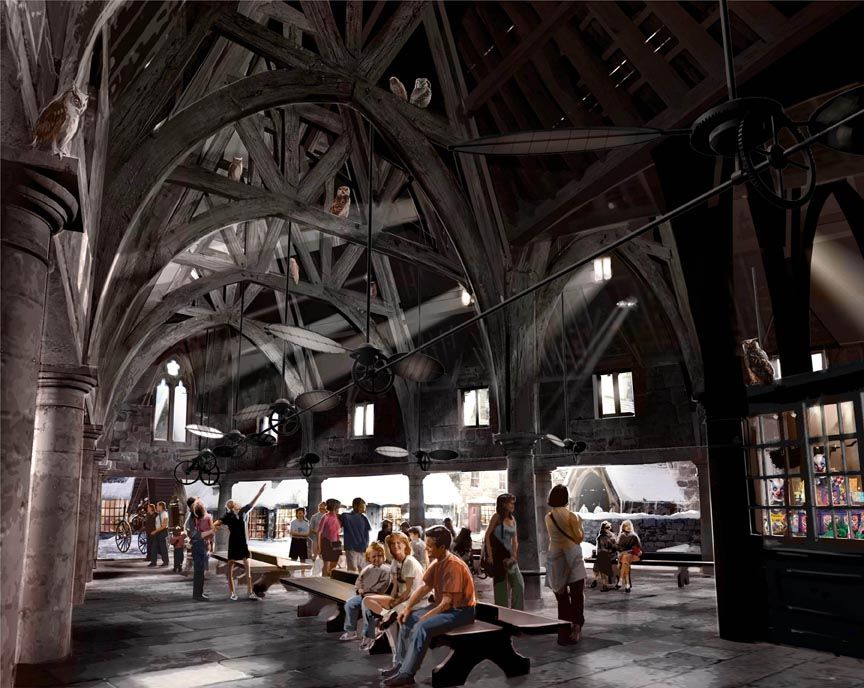 They will also have access to the magical Ollivander's Wand Shop, perfectly recreated.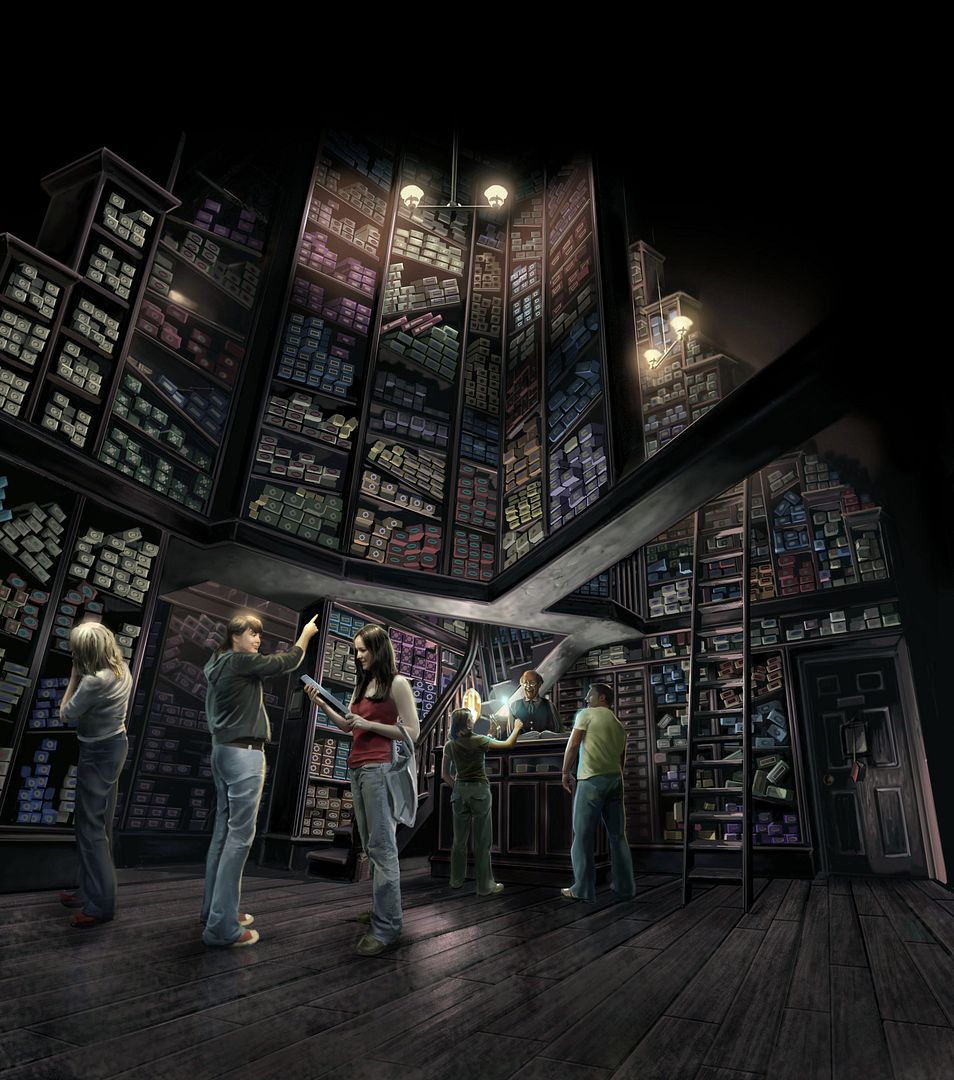 Inside the shop will be an incredible interactive experience where the wand chooses the wizard!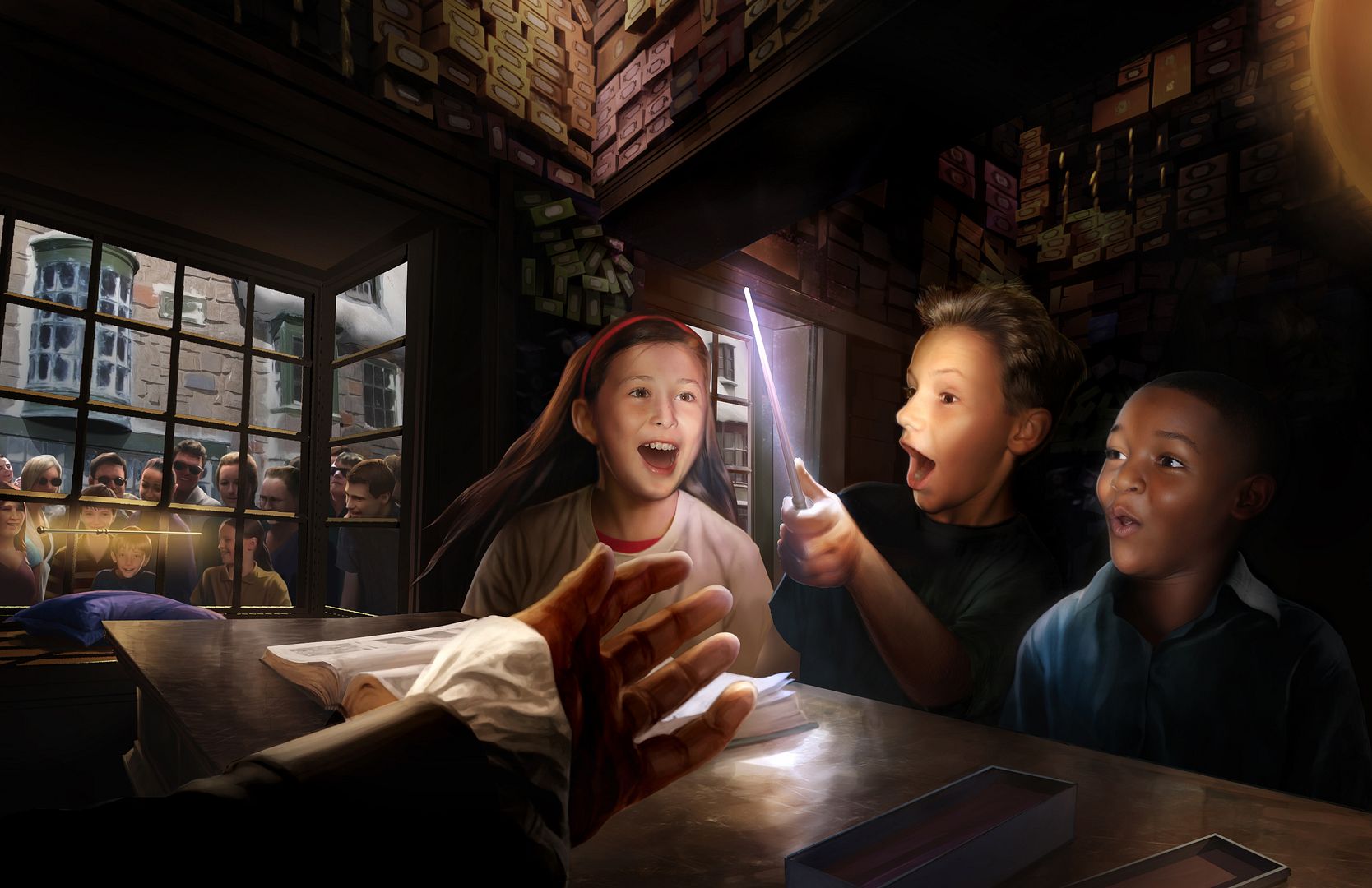 Have a look to this short video which will tell you a bit more about what you can expect when you'll visit the magic shop.
This other video explore in details what guests will find at Hogsmeade village.
Before exiting back into Hogsmeade, "Filch's Emporium of Confiscated Goods" will be full of Ministry of Magic and magical creatures merchandise, Omnioculars, and even remote control Golden Snitches...
The big E-Ticket ride "Harry Potter and the Forbidden Journey" will use the Kuka robot arm technology and is still quite secret but i remind you that we already know about the Flight of the Hippogriff, a family coaster simulating a Hippogriff training flight over the grounds of Hogwarts castle, near Hagrid's Hut.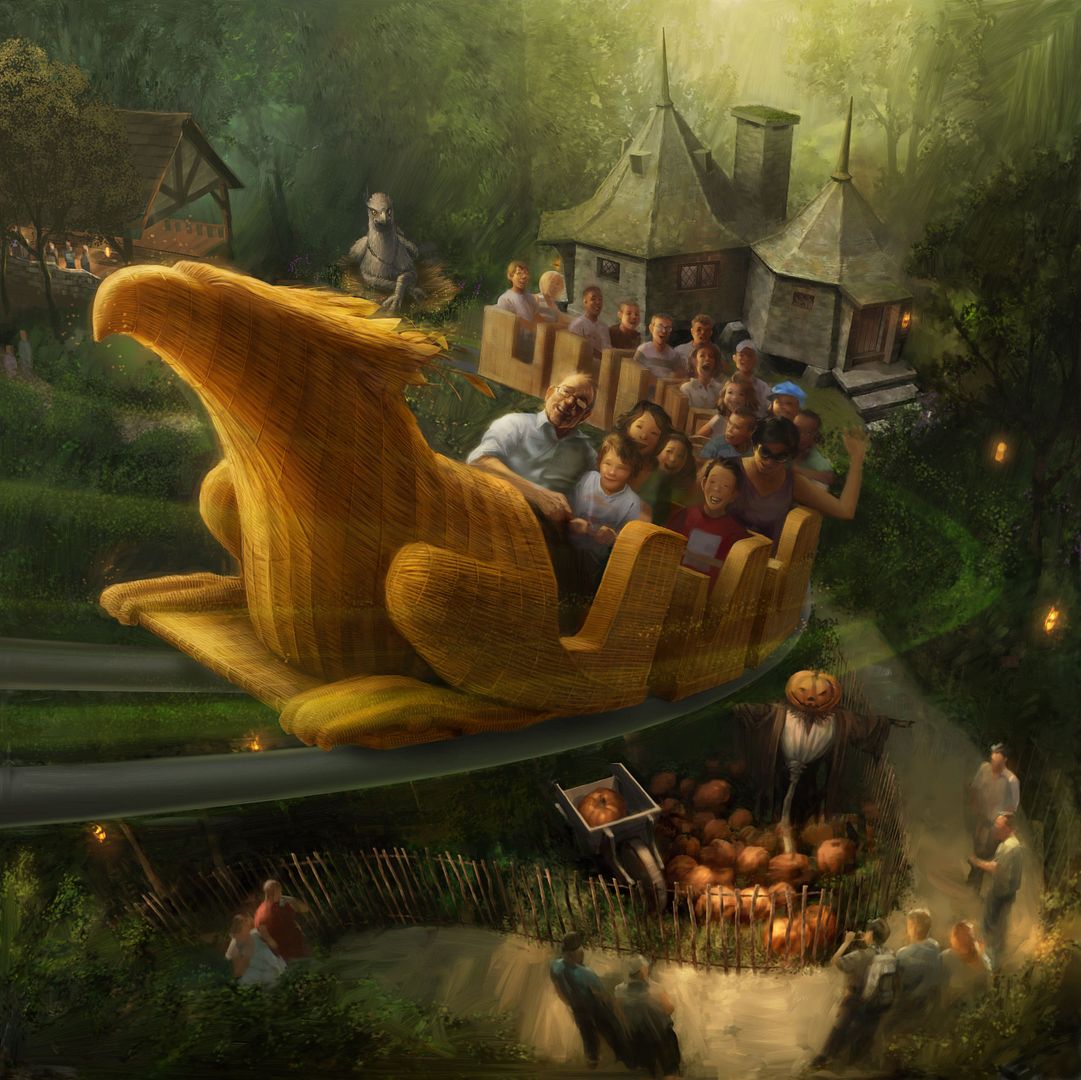 Another expected coaster will be Dragon Challenge, a dueling coaster with many elements from the Triwizard Tournament. Here is a picture showing the entrance...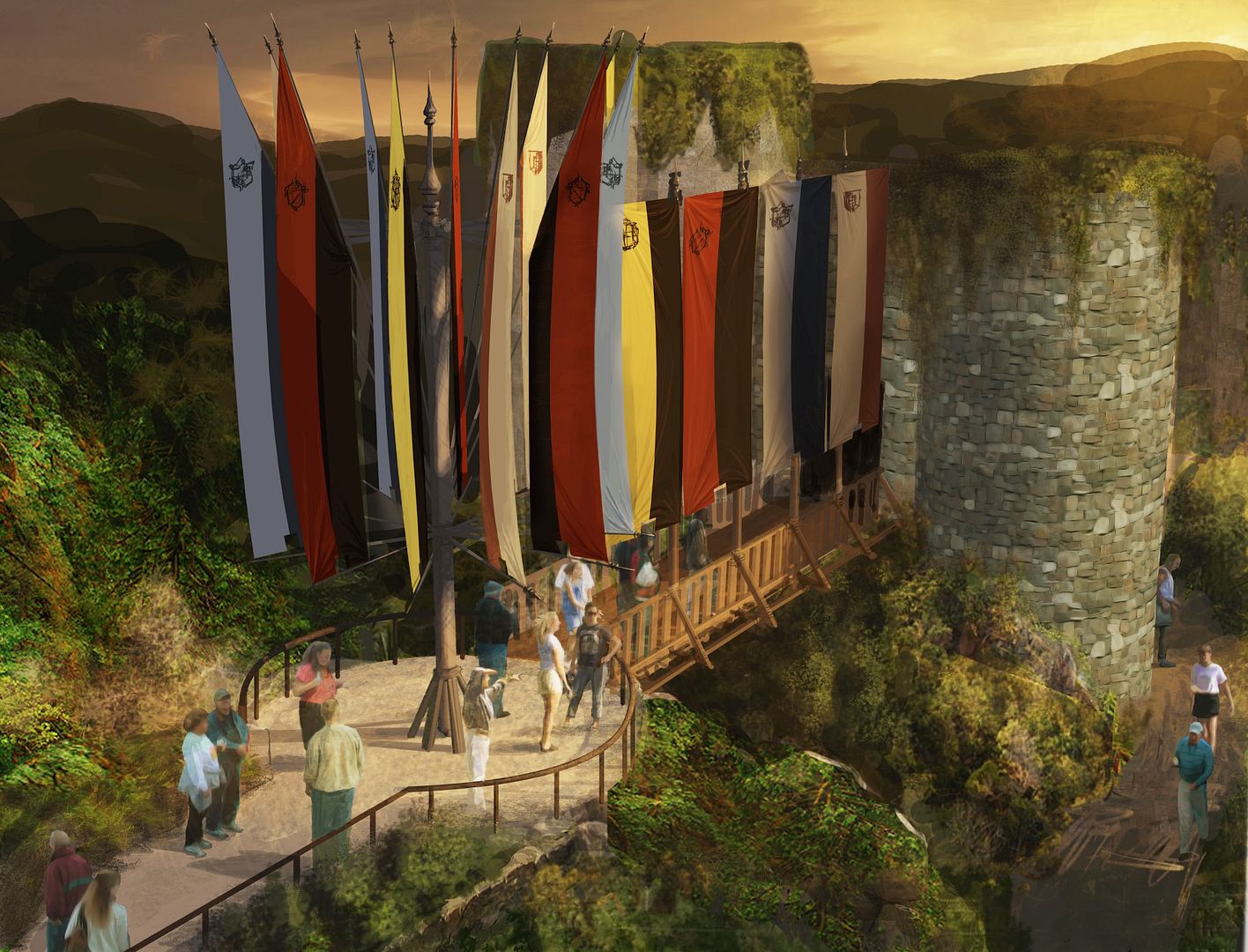 ...and a close shot on another rendering reveal more about Dragon Challenge and Flight of the Hippogriff area.

Let's end with this update with a two parts video report from Central florida on Demand shoot last year.
Thanks to leave a comment or discuss this article on
D&M english forum on Mice Chat
All pictures: ©2009 Universal Orlando. All Rights Reserved
Video: copyright Central Florida on demand