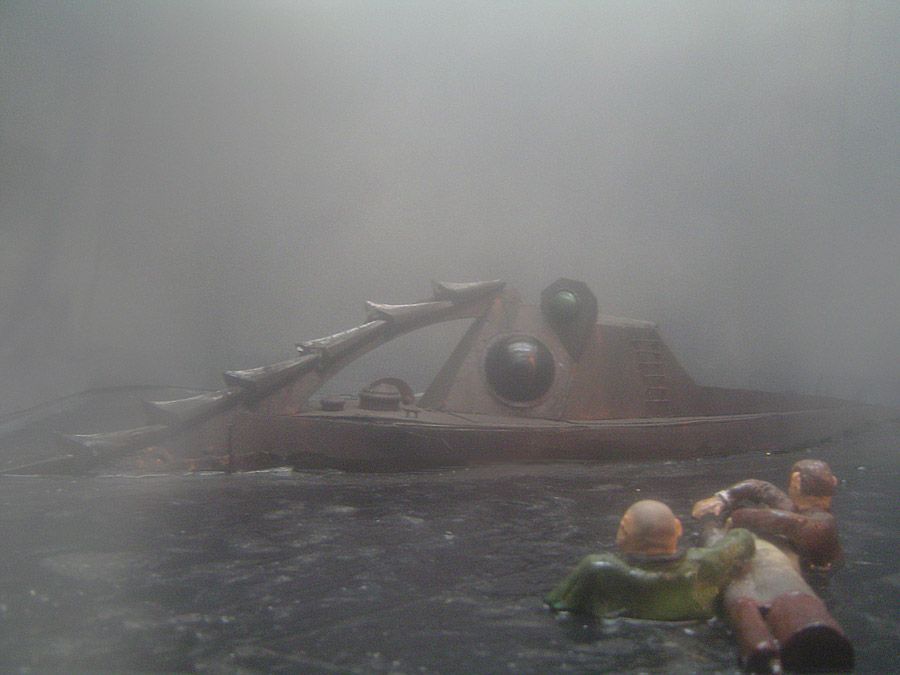 You know how i like to introduce to you other great web sites, the kind of web sites which i think really deserves to be known by everyone. And today i'd like to introduce to you a fantastic model maker named Sam Towler. Sam is obviously a huge fan of Disneyland AND 20000 Leagues under the Sea and he is such a big fan that he recreated at his home in animated miniatures many Disneyland attractions and the best scenes of 20000 Leagues under the Sea. Here is a picture of one of the scenes...
...and one of the 20K walk-through he created and installed under the huge table of his miniature train (!)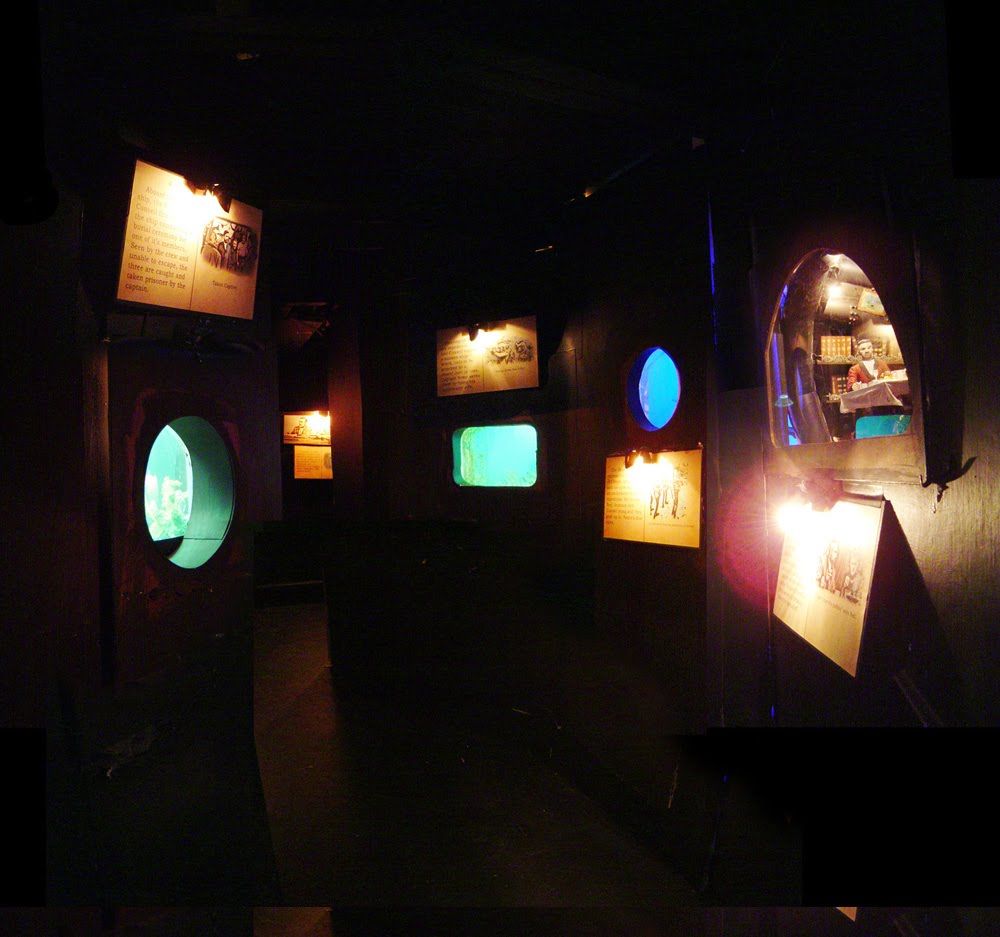 Nothing is better than a good video and the good news is that Sam is also doing great videos of his creations. The one below will show you his complete 20K re-creation.
But, as Sam is a real fan he also knows that fans like to know the "behind the scenes", how it's done. On the video below, Sam explains how he did the shark attack scene. And if you go on
his website HERE
or on his
Youtube channel HERE
you'll see two other making-of videos explaining how he did the water effects.
As i told you, Sam also recreated in miniatures Disneyland attractions. For instance he did the whole Haunted Mansion! Here is the video and if you want to know the secrets of its making , then go after
HERE
.
If you've watched the above video you may have noticed that the scene with Madame Leota is not include. But Sam did it separately as you will see in the next video in which he also explain how he did the effect and the whole scene...in a shoebox. And how he did the Leota effect is amazingly simple, although it's probably harder to do it as well as he did.
Sam did in miniature many others Disneyland attractions like the Casey Jr train - he sculpted himself the whole train! -
video HERE
and even the extinct
Mine Train through Nature's Wonderland ride
or
Disneyland Submarine Voyage
!
Frankly it's an absolute delight to watch all his videos on Sam's Youtube channel because not only he is a fantastic miniature model maker but you can also feel that it was done with heart and passion which are the two most important qualities for any creation. So, jump on
Sam's 20k site
or his
Mine Train through Nature's Wonderland site
as i'm sure you will be really impressed by his work!
All pictures and videos: copyright Sam Towler - SMT Productions