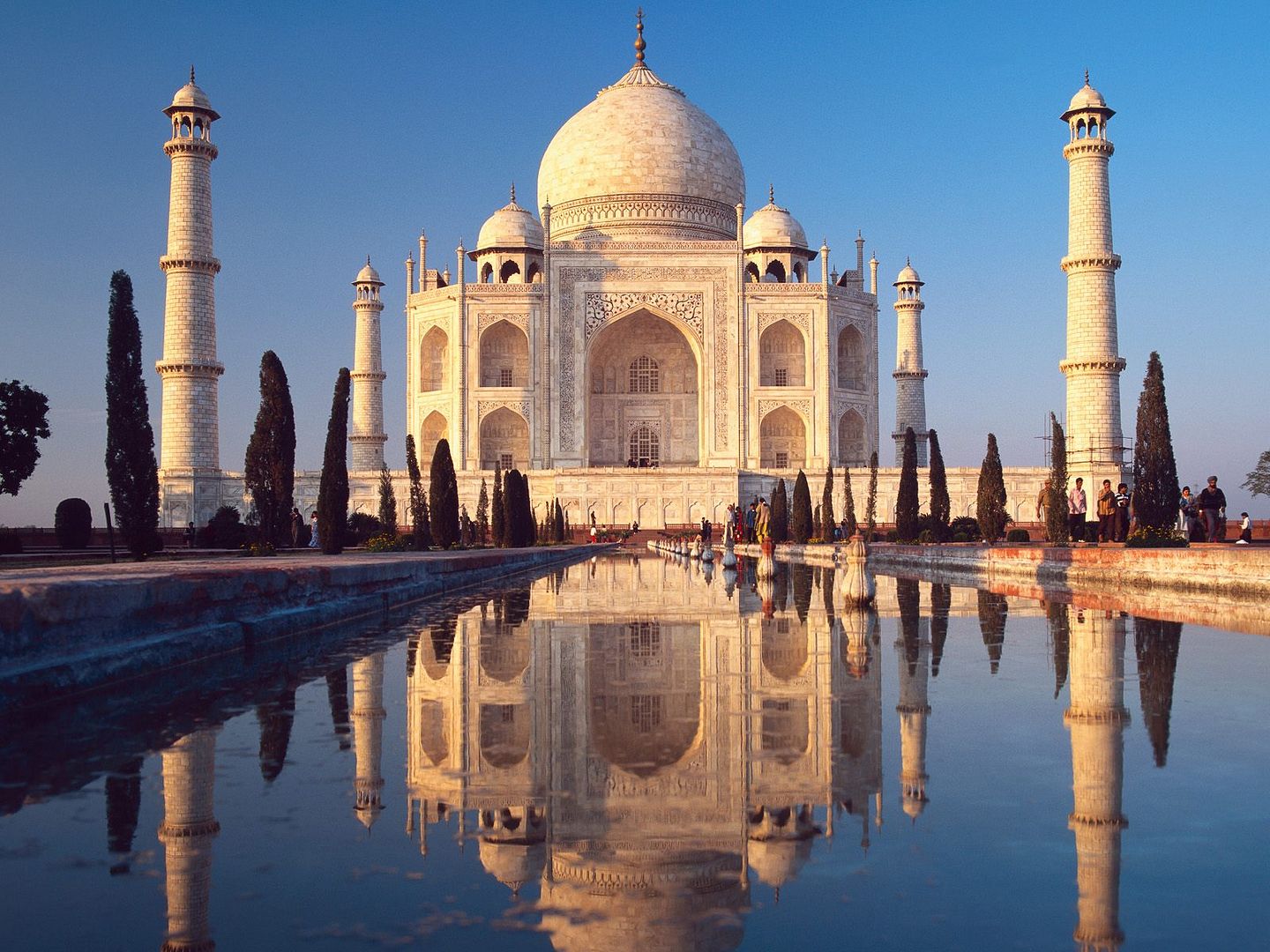 In
a previous article
, last July, i told you about the theme parks battle about to begin in Asia. You even had a list of these upcoming theme parks projects. And you know what? It seems that the battle is going to be even worse!
In another previous article called "
After Singapore, where will be built the next Universal Studios?
" i told you what a good idea it would be for Universal - strategically speaking - to open a theme park in India while Disney can't do it as Disney will obviously wait for Shanghaî Disneyland opening before going anywhere else, specially in India. I was also saying that "Mumbaî (Bombay) could be the right place...as Mumbai is the home of the famous Bollywood movies studios, the largest film producer in India and one of the largest in the world if not the largest. What place could be better for a theme park movie studio? Young Indians are aware of all major American blockbusters..."
And guess what i've read recently in the Wall Street Journal ? This:
"The Wall Street Journal reports that Reliance ADA Group is negotiating with Universal Studios to replicate its movie-themed amusement parks in India. The result would be a $1.5 billion new park that covers 400 acres --in either New Delhi or Mumbai--and would combine Universal park attractions with others devoted to Bollywood films.

Universal would take a licensing fee for its branded attractions that include themed attractions involving such Marvel Comics characters as Spider-Man, The Hulk and Doctor Doom--deals made well before theme park rival Disney bought Marvel--as well as Dr. Seuss attractions. There are also the venerable rides based on the films of Reliance's DreamWorks partner Steven Spielberg--who gets a cut of theme park receipts--with Jaws, E.T. and Jurassic Park...

WSJ qualifies that the deal is in the talking stage, but it would mark Reliance's latest foray into Hollywood. Besides its partnership with DreamWorks, Reliance made first look deals with the production companies of Brad Pitt, Chris Columbus, Jay Roach, George Clooney, Jim Carrey, Tom Hanks, Ron Howard and Brian Grazer, Nicolas Cage and Brett Ratner. Reliance intends to co-finance the films developed under those deals. Reliance also acquired a majority stake of Stuart Ford's foreign sales and financing company IM Global, which will be expanding its reach".
As i don't think Universal execs get ideas for new theme parks from Disney and more we'll say that my intuition was not too bad... But there is another important news about Asia and this one i didn't saw it coming: Paramount Parks is looking to open a new theme park in 2014 in Japan. And where in Japan, you ask? Well, they're planning to open it in Osaka! That's right, the same Osaka where Universal Studios Japan reigns...until now. Mmmh...I have the feeling they're not gonna like this at Universal...
Actually it seems that Paramount will only design the park and not be an investor in it as you'll learn from this Bloomberg news article:
"Sun Capital Management Corp., a Japanese property fund operator, is seeking to secure 145 billion yen ($1.5 billion) for its bid to open a Paramount Pictures entertainment complex in Osaka as early as 2014.

"We are approaching more than 10 financial institutions, including Japanese megabanks and investment banks in the U.S., Europe and Asia," President Kenji Maeda said yesterday in an interview. "So far, reactions have been very positive."

Sun Capital said in July it was negotiating with Viacom Inc.'s Paramount Licensing to develop the theme park on a 40- hectare (99-acre) site that was developed for Osaka's 1970 World Exposition. The government-owned site has been idle since last year, when the company that operated an amusement facility there went bankrupt.

Sun Capital will propose its plan to the prefectural government by May, Maeda said. The park, which he said may open in 2014 or 2015, would compete with Universal Studios Japan, a theme park opened on Osaka Bay in 2001 and sold last year to Goldman Sachs Group Inc.

Maeda, 45, declined to say which banks Osaka-based Sun Capital had approached.

Osaka Prefecture aims to select a plan for the site, jointly owned by the regional and central governments, by this summer, spokesman Yuzuru Yamamoto said by telephone.

Paramount Licensing has said it would not be an investor in the project. It may license film rights and take a role in designing the theme park".
So, it seems that we have to add two more theme parks in the list of Asia future theme parks... However it's one thing to open a park and another one to have all the rides working every day... Universal Singapore which is still waiting for its Grand Opening celebration (even if the park opened six months ago!) have currently many "E-Ticket" problems.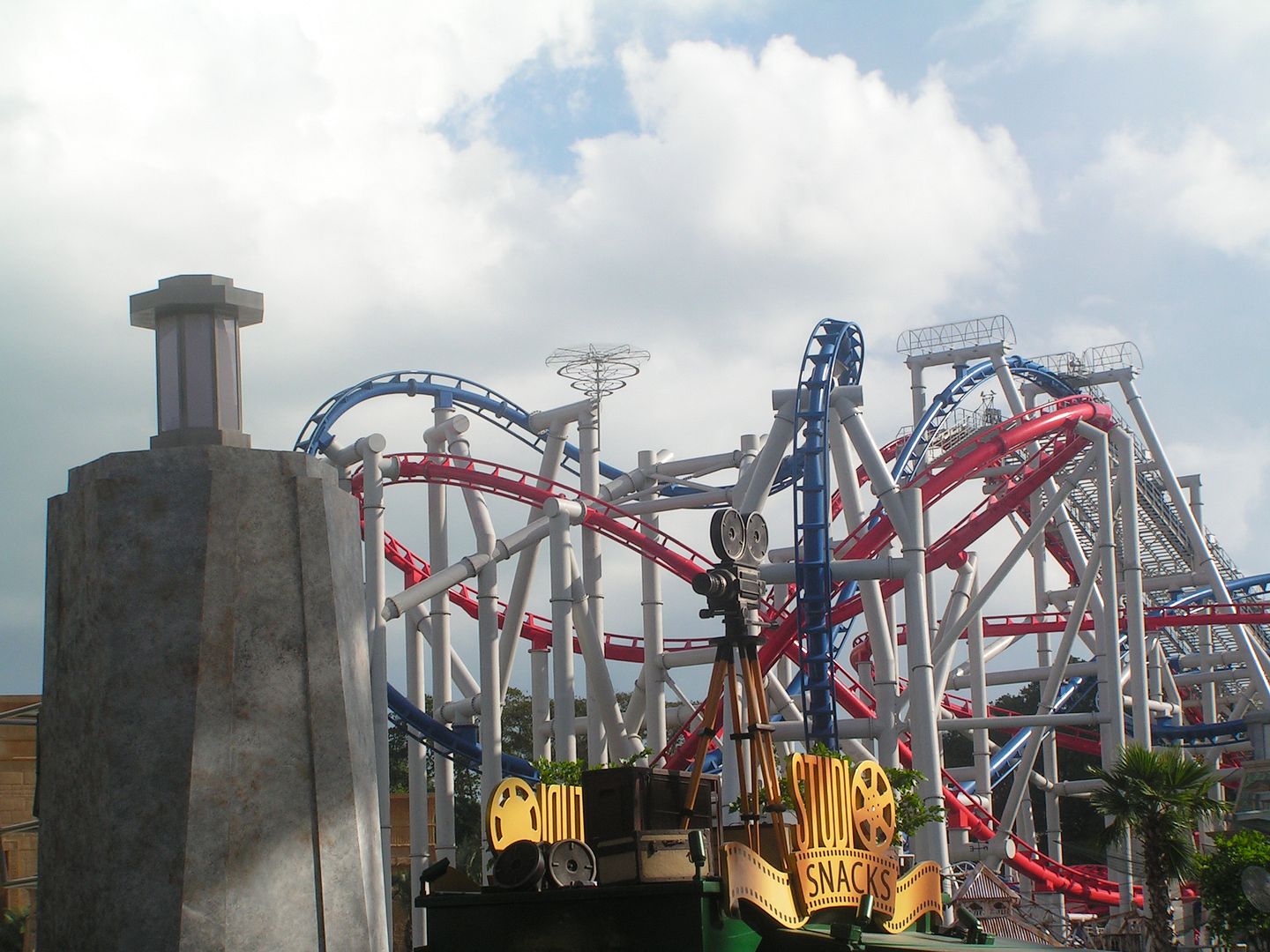 The Battlestar Galactica dueling coaster closed a few weeks after March opening and apparently it will not re-open before the end of the year. According to the official press release "
On 25 March 2010, during its morning test cycle, BSG experienced a component failure of a ride seat post support that resulted in the detachment of a seat assembly. No one was on the ride and no one was injured. The ride was immediately shut down for investigative inspection and testing.
" And since then Vekoma, the ride manufacturer, is struggling to resolve the problem... "After months of cycling the ride with load-test and strain measurement equipment, Vekoma Rides has concluded that higher than anticipated stress and vibration levels caused fatigue cracks to develop in a welded component on the ride's seat-post support. Vekoma Rides and Universal Studios Singapore have agreed that a new machined seat-post component will replace the original welded component (eliminating the weld entirely) and that additional strength-reinforcement parts will also be added".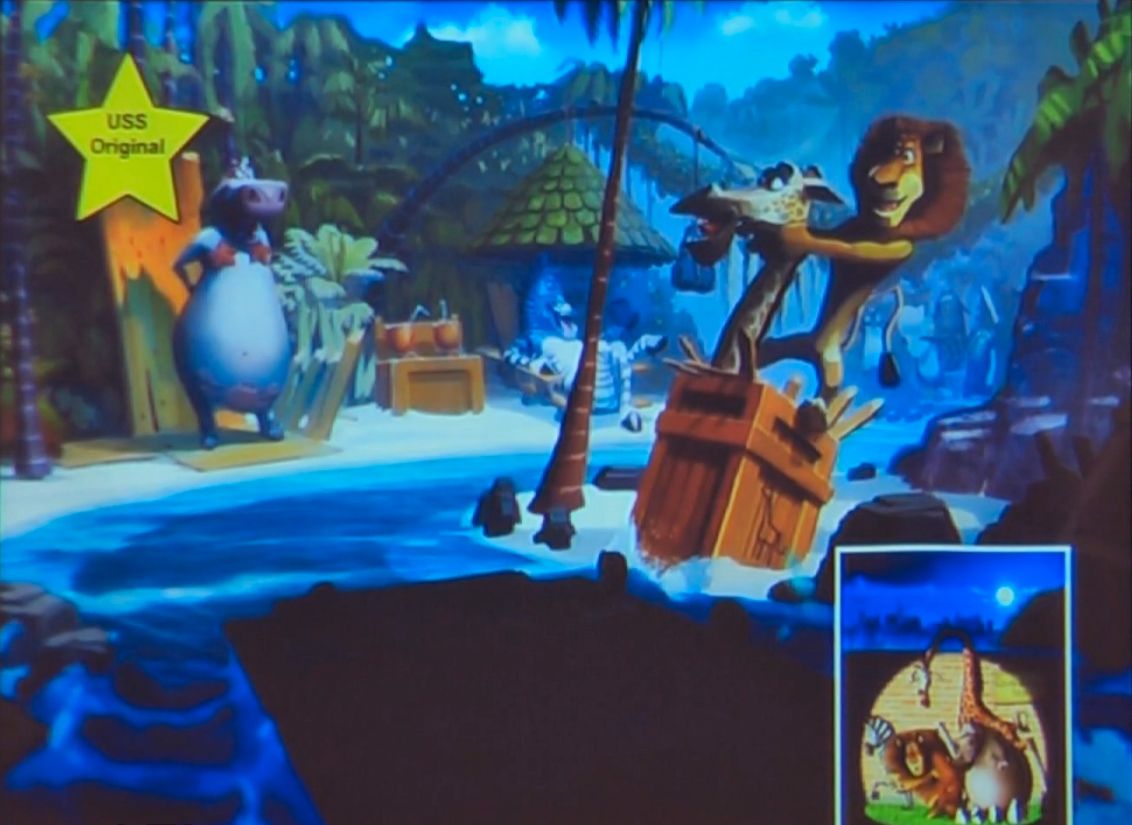 Also, the awaited Madagascar flume ride - supposed to open in June is always not ready and will not open, too, before next winter
and
the Jurassic Park raft ride have regularly problems and is going down almost every day. Considering that these three rides are E-Ticket rides (the fourth E-Ticket is the Revenge of the Mummy coaster which, thanks God, is still working) you'll understand that Universal Singapore is right now seriously lacking of major rides. Universal is of course unhappy and from what i've been told has sent a "Swat team" over to Singapore to fix the problems, but it will take time.
But for Universal Singapore officially everything is going fine as they keep saying that the park is sold out on week-ends. As the excellent Sentosa blog notes: "that's a joke, due to the fact that USS only lets in about 4,000 to 5,000 people into a park meant for about 13,000..." One of my sources even told me that Singaporeans don't really care about the rides anyway, they come for the Casino which is making lots of money!
Next year the Transformers attraction - another E-Ticket ride - will open and my feeling is that we'll have to wait for this new ride to open to get the Universal Singapore Grand Opening celebration...
Anyway, good news or bad news, lot of things are happening in Asia and that's only the beginning!
Pictures: copyright Universal Studios Singapore