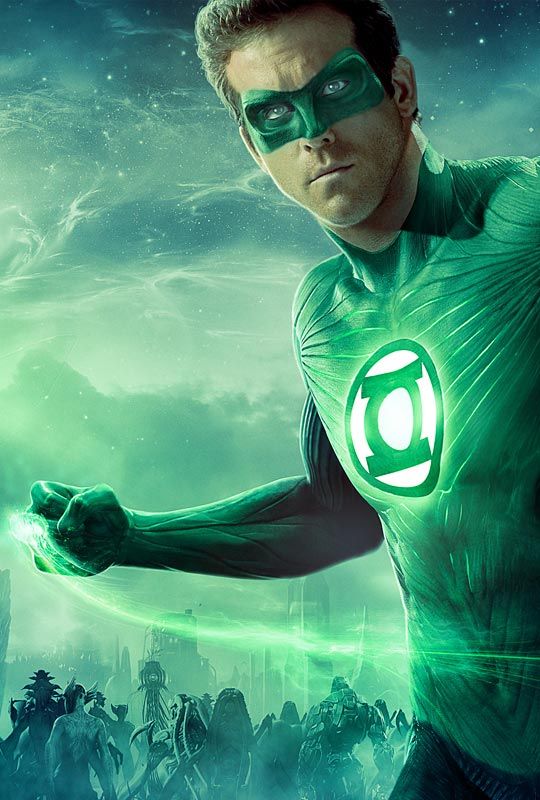 Let's have a little look at upcoming 2011 movies. It seems that it'll be "the year of the aliens" as there is currently in production several movies on that theme. The first one below is not an "Earth vs Aliens" movie but the DC Comics superhero - Green Lantern - takes his power from extra-terrestrials as you will see in the HD trailer below. It looks better than i thought and here is the official synopsis:
In a universe as vast as it is mysterious, a small but powerful force has existed for centuries. Protectors of peace and justice, they are called the Green Lantern Corps. A brotherhood of warriors sworn to keep intergalactic order, each Green Lantern wears a ring that grants him superpowers. But when a new enemy called Parallax threatens to destroy the balance of power in the Universe, their fate and the fate of Earth lie in the hands of their newest recruit, the first human ever selected: Hal Jordan. Hal is a gifted and cocky test pilot, but the Green Lanterns have little respect for humans, who have never harnessed the infinite powers of the ring before. But Hal is clearly the missing piece to the puzzle, and along with his determination and willpower, he has one thing no member of the Corps has ever had: humanity. With the encouragement of fellow pilot and childhood sweetheart Carol Ferris (Blake Lively), if Hal can quickly master his new powers and find the courage to overcome his fears, he may prove to be not only the key to defeating Parallax...he will become the greatest Green Lantern of all.
Next, "Battle: Los Angeles". This one is a typical "Earth vs Aliens" and L.A seems to be the battleground! Here is the synopsis and the HD trailer:
For years, there have been documented cases of UFO sightings around the world - Buenos Aires, Seoul, France, Germany, China. But in 2011, what were once just sightings will become a terrifying reality when Earth is attacked by unknown forces. As people everywhere watch the world's great cities fall, Los Angeles becomes the last stand for mankind in a battle no one expected. It's up to a Marine staff sergeant (Aaron Eckhart) and his new platoon to draw a line in the sand as they take on an enemy unlike any they've ever encountered before.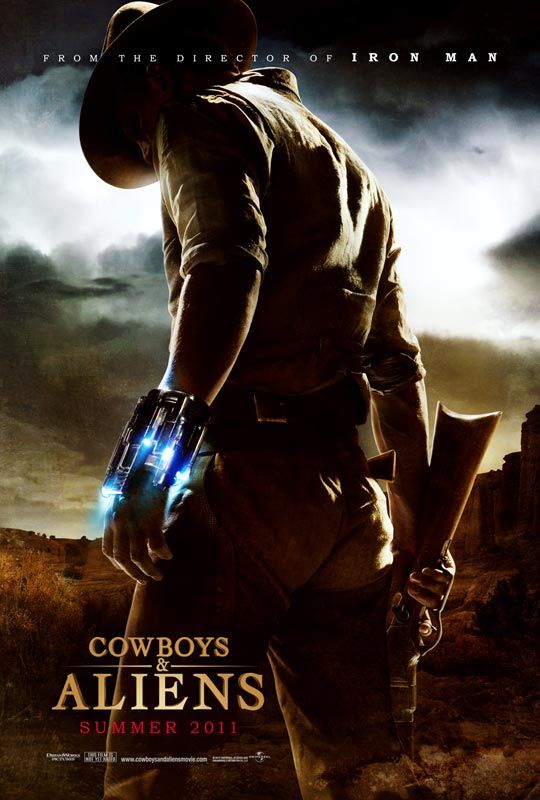 Last but not least "Cowboys & Aliens". Yep, that's right, the action is in 1873, in the old wild west! I know that a fight between aliens and cowboys seems a bit hard to swallow but it's an adaptation of a successful graphic novel, it's a Dreamworks production, Steven Spielberg himself is the producer, it's directed by Jon Favreau (Iron Man's director) and Harrison Ford, Daniel Craig, Olivia Wilde and Sam Rockwell are playing in it. That's right, Harrison Ford is playing in a movie where 19th century cowboys are fighting aliens! So, with all this it can be that bad, right? Here is the synopsis and the first HD trailer:
1873. Arizona Territory. A stranger (Daniel Craig) with no memory of his past stumbles into the hard desert town of Absolution. The only hint to his history is a mysterious shackle that encircles one wrist. What he discovers is that the people of Absolution don't welcome strangers, and nobody makes a move on its streets unless ordered to do so by the iron-fisted Colonel Dolarhyde (Harrison Ford). It's a town that lives in fear. But Absolution is about to experience fear it can scarcely comprehend as the desolate city is attacked by marauders from the sky. Screaming down with breathtaking velocity and blinding lights to abduct the helpless one by one, these monsters challenge everything the residents have ever known. Now, the stranger they rejected is their only hope for salvation. As this gunslinger slowly starts to remember who he is and where he's been, he realizes he holds a secret that could give the town a fighting chance against the alien force. With the help of the elusive traveler Ella (Olivia Wilde), he pulls together a posse comprised of former opponents--townsfolk, Dolarhyde and his boys, outlaws and Apache warriors--all in danger of annihilation. United against a common enemy, they will prepare for an epic showdown for survival.
Pictures and videos: copyright Dreamworks, Universal, Warner Bros, Columbia Pictures