Disney released a teaser poster as well as two concept-arts of the awaited John Carter of Mars, directed by Andrew Stanton, the great Pixar director of Wall-E. There is not a lot to say of the teaser poster above but the concept-arts are more interesting.
The first one below shows a city on Mars...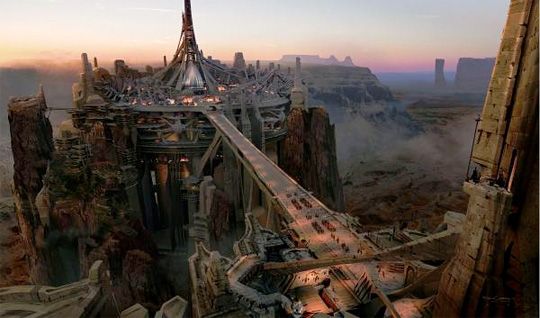 ..and this next one shows an airship on Mars known as Barsoom. There is more to learn about the movie, and from Andrew Stanton himself in a good interview that you can read
HERE
.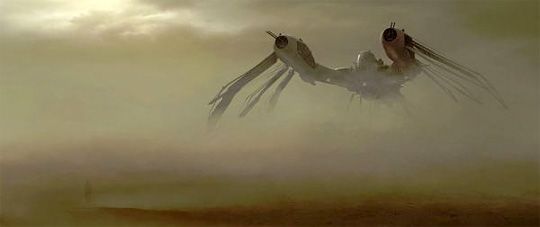 The movie is supposed to be released on March 9, 2012 so we will certainly know more in the coming months even if Disney has chosen to don't show even a few minutes of it at San Diego upcoming Comicon.
Pictures: copyright Disney