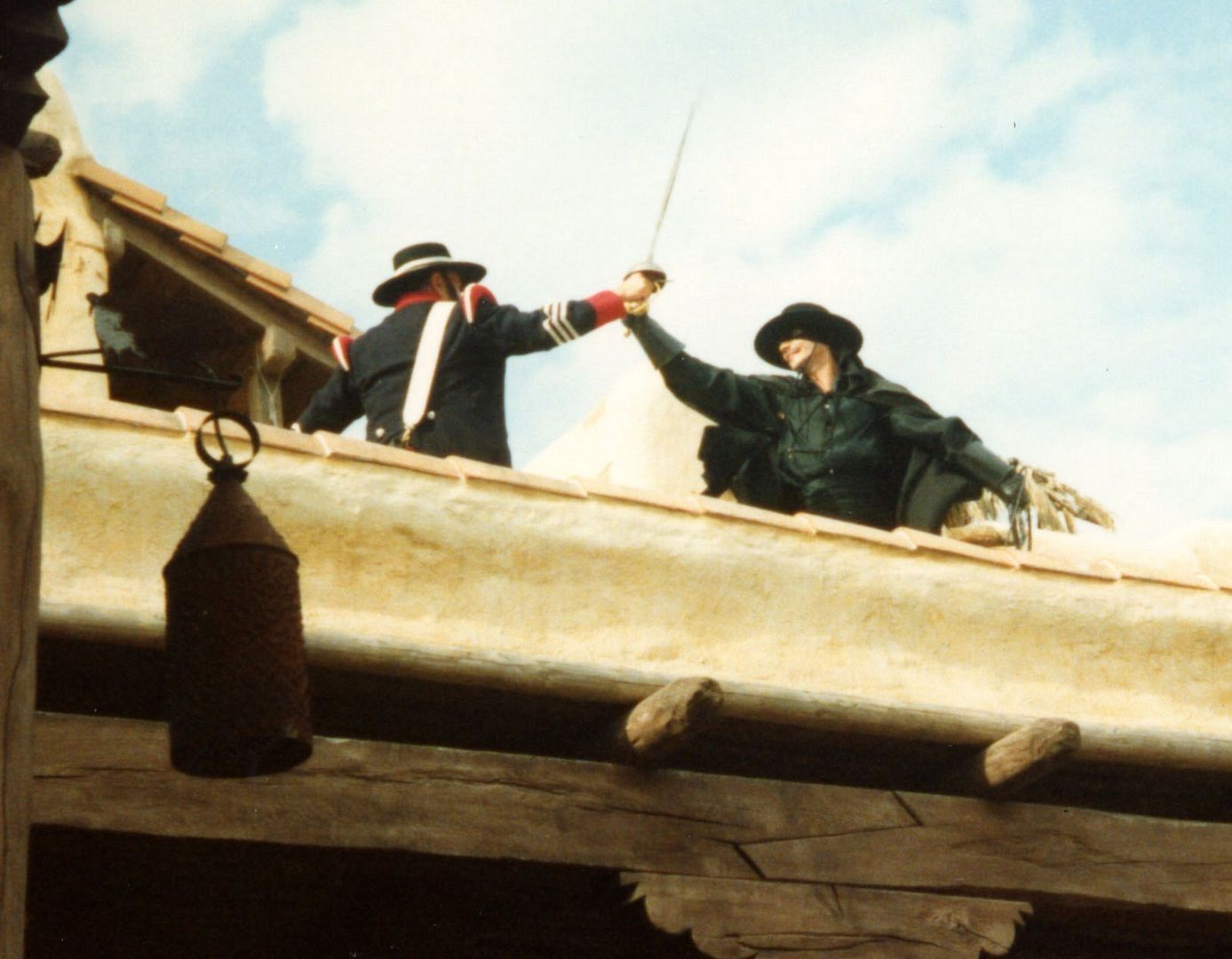 Three years ago i've posted the rare pictures below of the DLP Zorro show, but today - thanks to vaultdisneyreturns - you'll see an even more rare document, i.e a video of this show which happened at DLP's Frontierland only during two years after the park's opening.
In 1992-1993 Disneyland Paris guests could enjoy a "Zorro" show on the rooftop of Frontierland buildings, more specifically on the roof of the Fuente del Oro restaurant. This little show only last a few minutes each time, but the Zorro character is highly popular in France, so it was a real good idea and like it happen sometimes unfortunately with good ideas, the Zorro show ended shortly after the pictures below were shot, in August 1993.
As you can see, Zorro was fighting against soldiers - probably soldiers of the evil Monasterio commandante!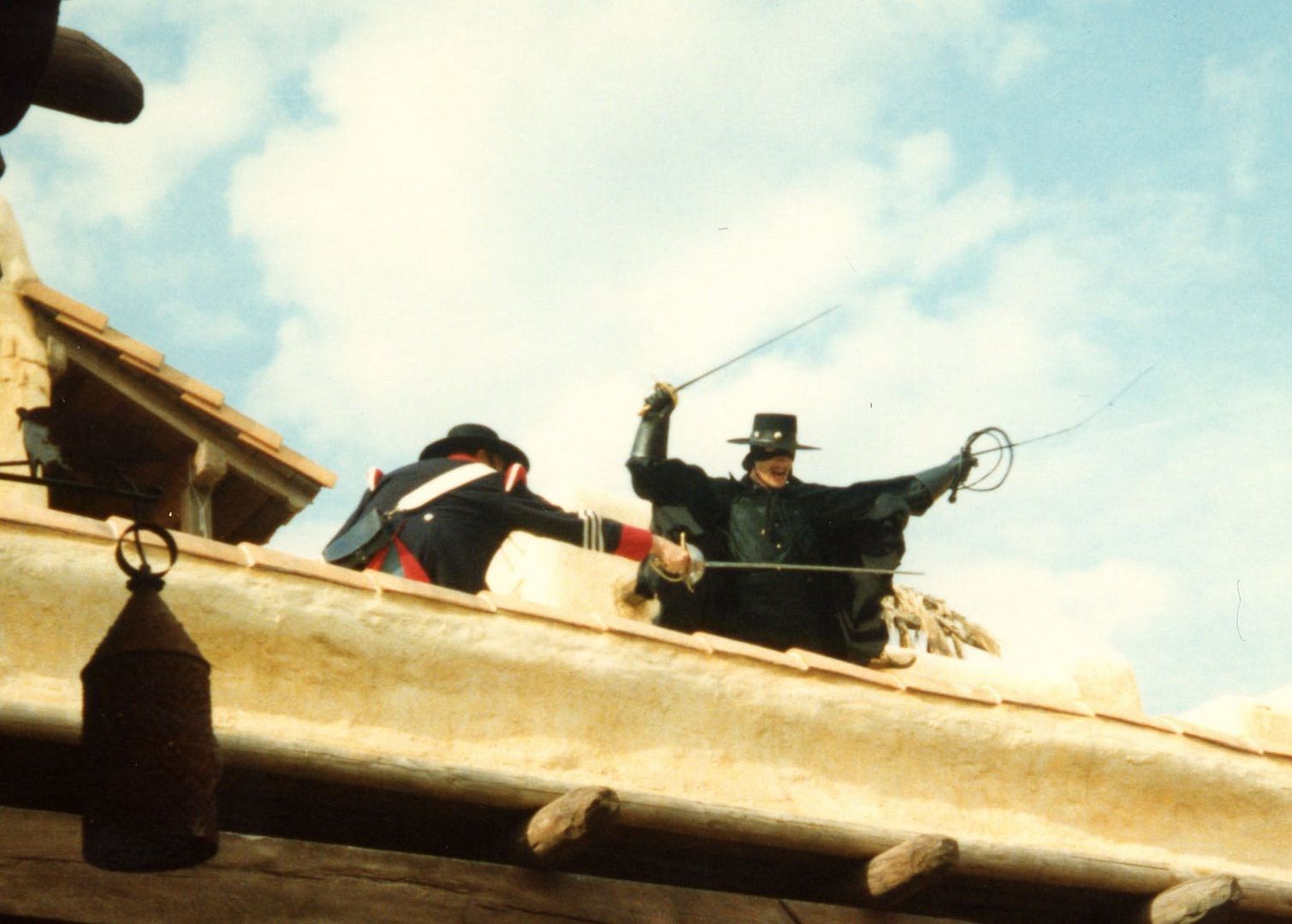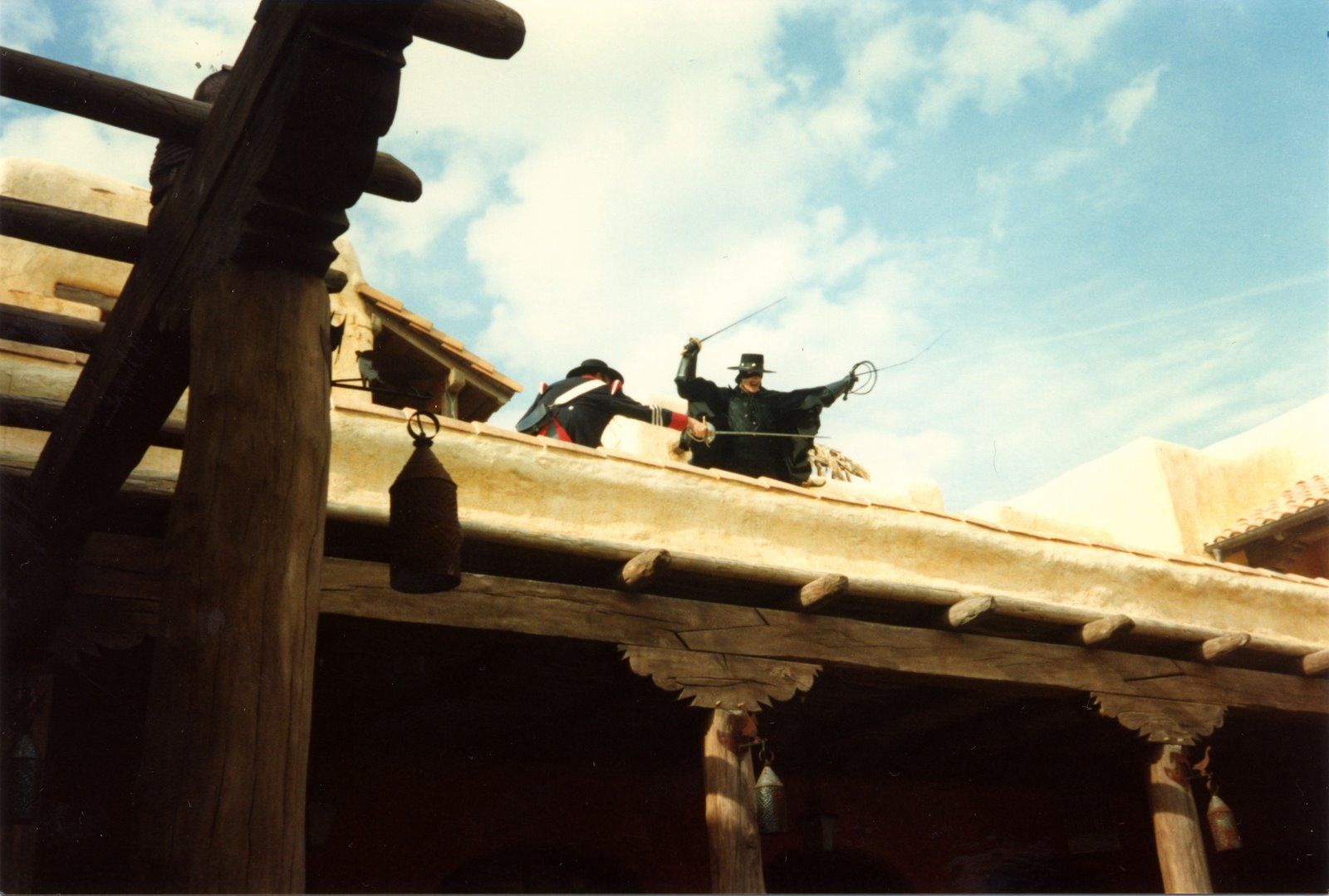 Of course, Zorro was victorious...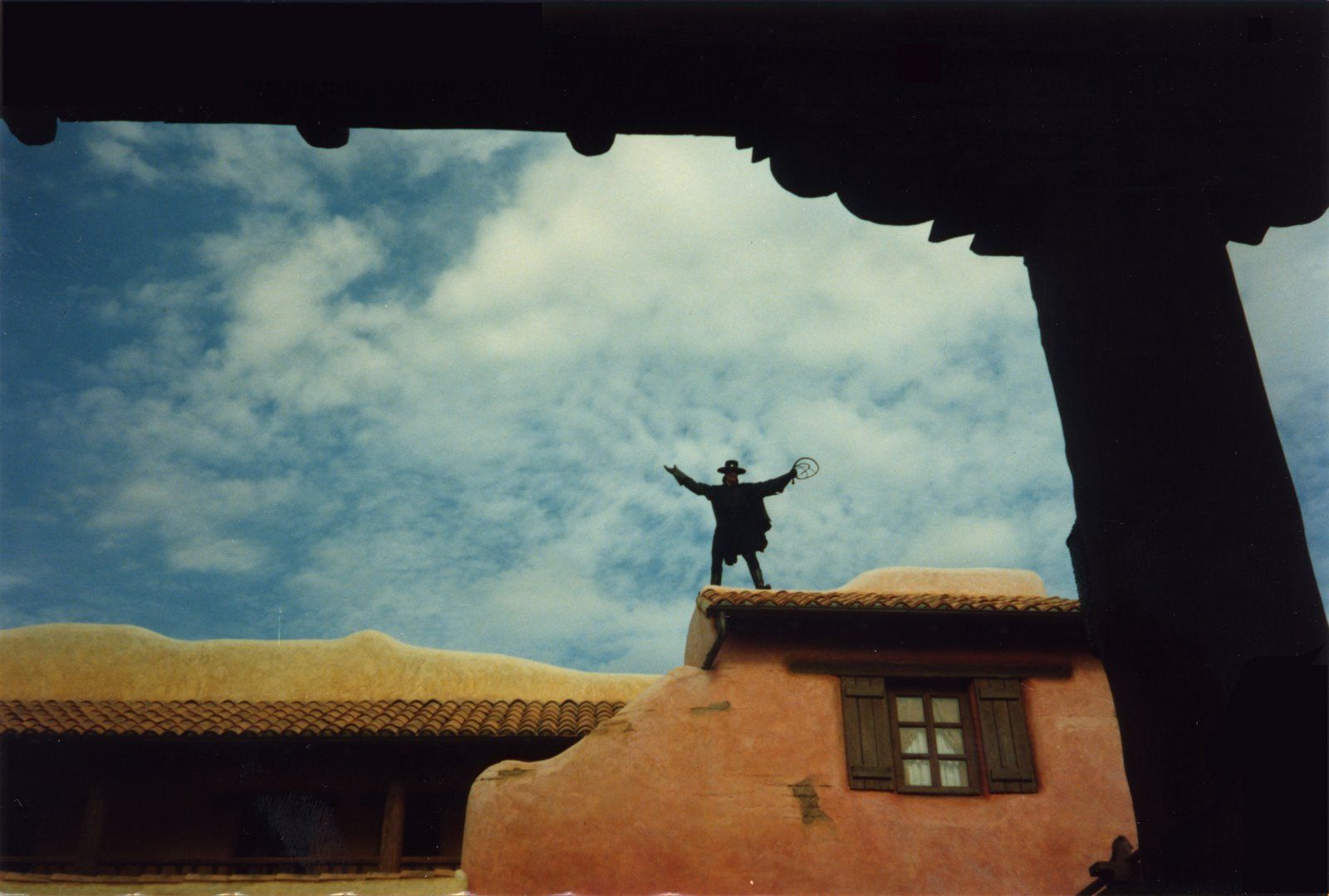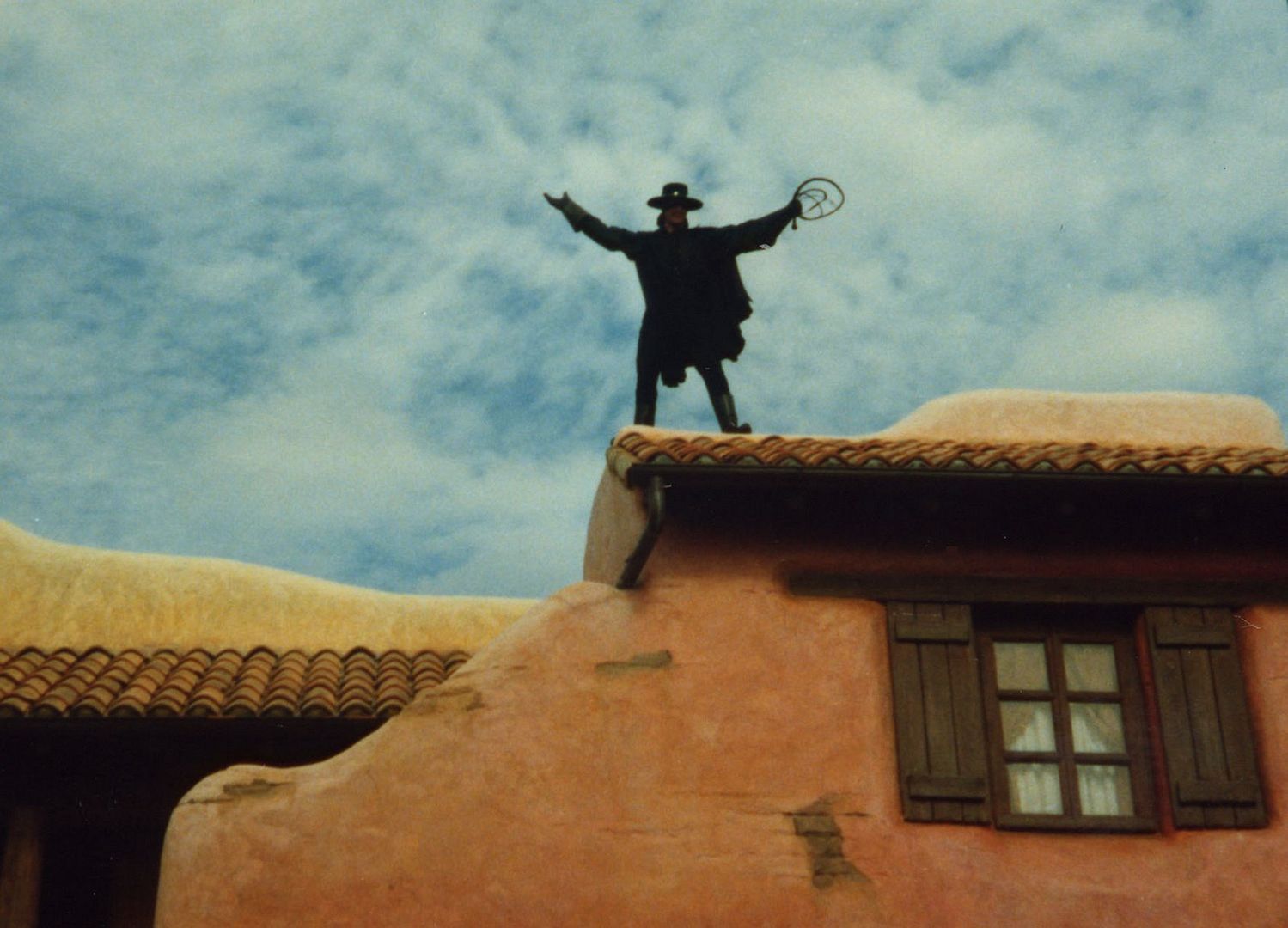 And before he left, he salute one last time the audience!
And now, here is this rare video showing the Zorro show on the roof of the Fuente del Oro restaurant, filmed in 1993.
The good question is: Why DLP don't put back this show again, even if it's only during summer...Only three persons were involved in the show, so it's not very expensive to produce. The main reason probably is a "licensing" problem. Apparently a company named Zorro Productions Inc owns the rights of Zorro -
see their web site here
- and although Disney owns the rights of their Zorro TV series they don't necessarily owns the rights foe this kind of theme park show, so perhaps DLP would have to take a license if they wanted to do the show again.
One last great news: Guy Williams who played Don Diego de la Vega / Zorro in the beloved Disney TV series will be honored at the next D23 convention as he will become a "Disney Legend".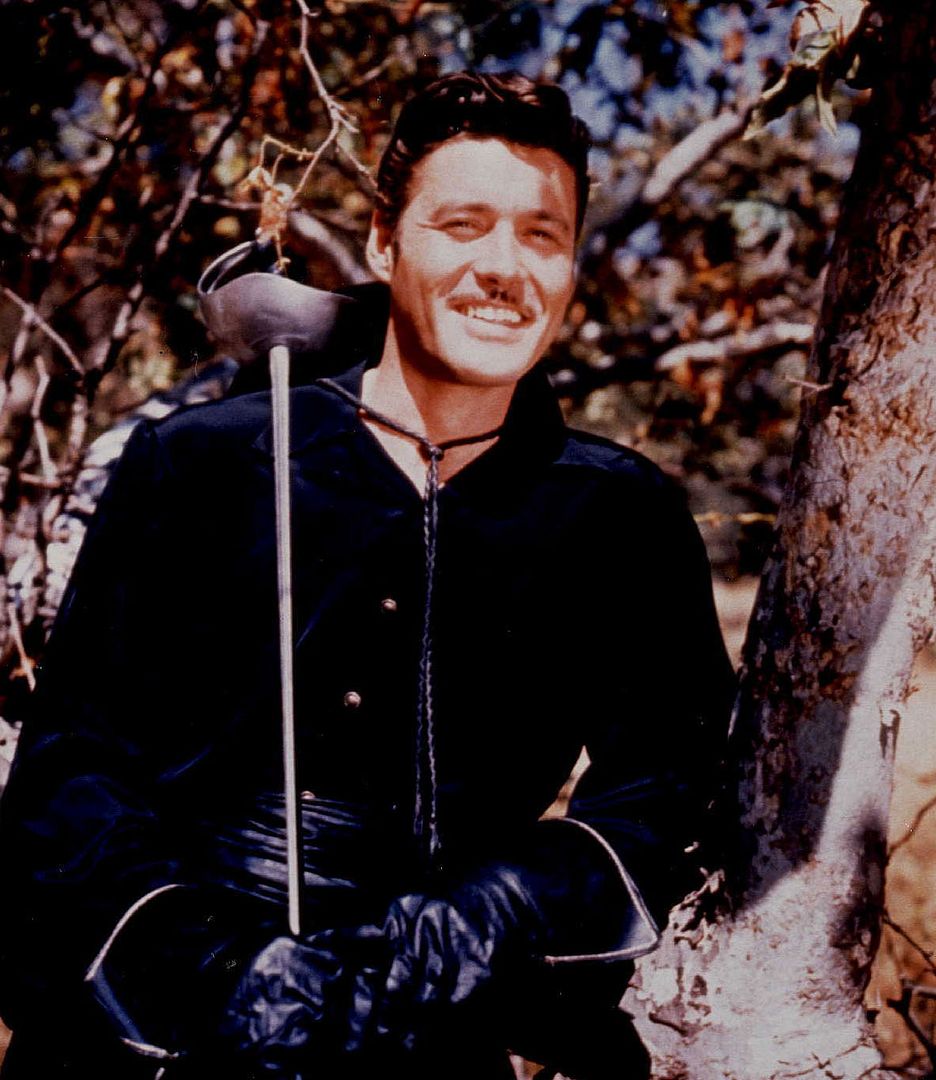 Guy Williams died May 7, 1989, so unfortunately he won't be here in person to receive this highly deserved award, but for me he always was the best "Zorro" i've ever seen on screen.
Video: copyright vaultdisneyreturns
Photos: copyright Daniel Rous
Guy Williams picture: copyright Disney
Click HERE for the direct access to the TDS Wallpapers HD iTunes page.