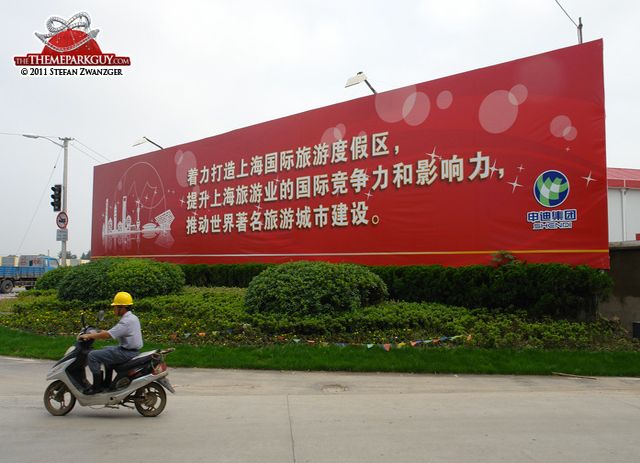 Stefan Zwanzger, aka
The Theme Park Guy
is back from his last trip in Asia and he's back with the latest pictures showing the works at Shanghaî Disneyland site!
Don't expect to see the Shanghaî Disneyland castle, you won't see it bafore at least 2014 but according to Stefan "There is visible progress on the Shanghai Disneyland site: the huge moat that will encircle the Disney resort is being excavated, the three or four entry gates to the construction site are now equipped with barriers and security, and the site office has employees coming and going. And in the background, it's all digging and digging".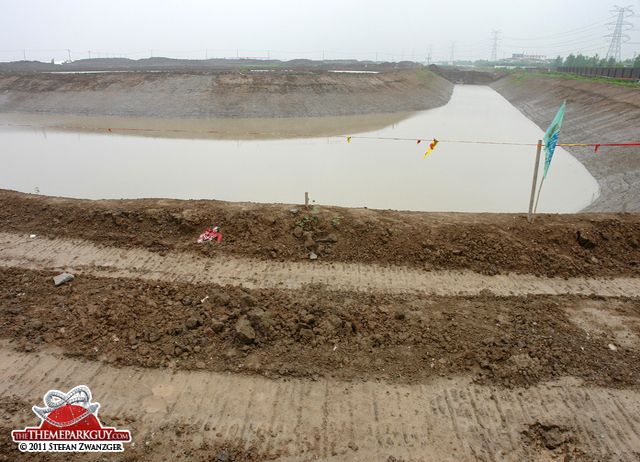 Above, one picture of the huge moat excavation and at the top a picture of the Shanghaî Shendi Group poster at the entrance of the site. There is dozens more pictures on Stefan's site so the best i can say is to jump to
The Theme Park Guy web site right now! It's right HERE.
Pictures: copyright The Theme Park Guy