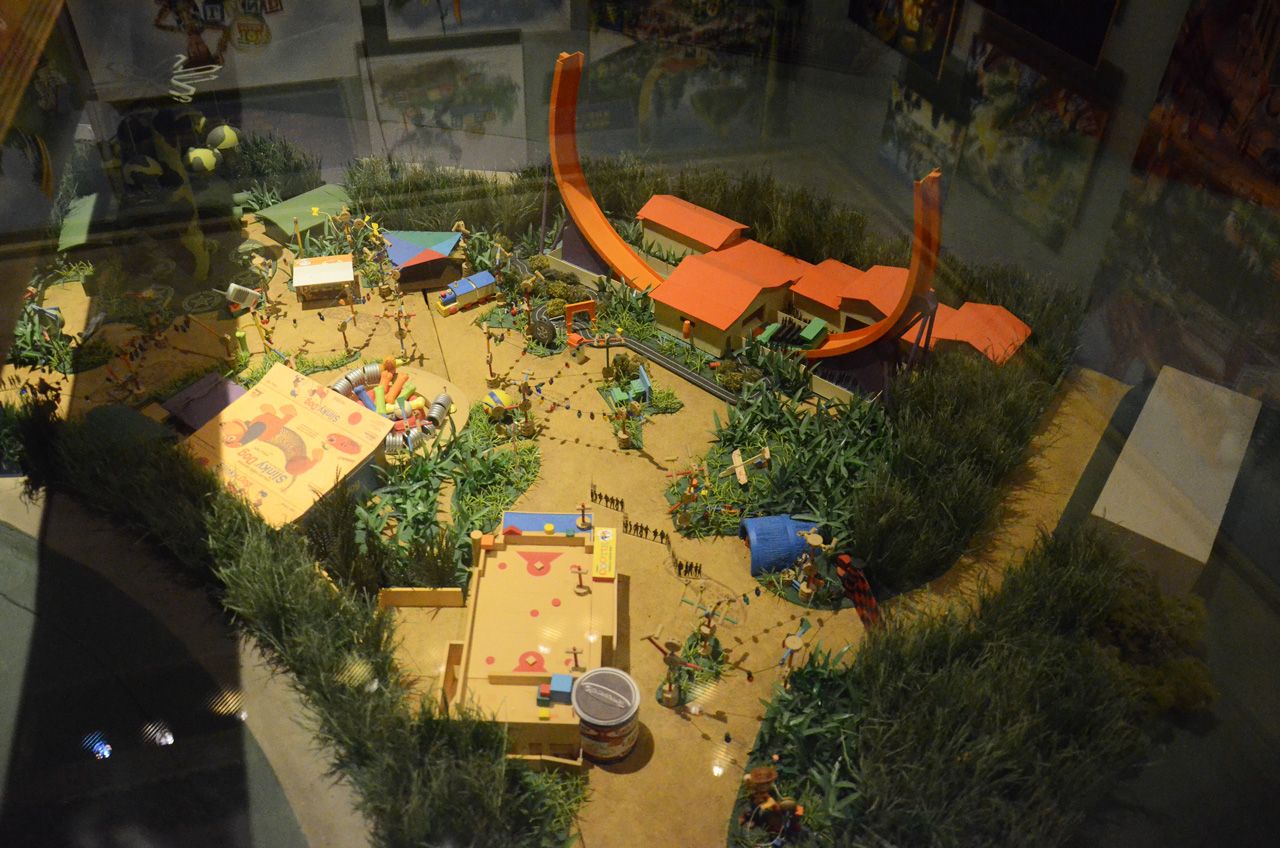 Hong Kong Disneyland will begin soon an incredible Toy Story Land Promotional campaign which will bring to 16 major Asian cities a TSP roadshow, ahead of the November 2011 grand opening of Toy Story Land, the first of three exclusive new themed lands due to open at HKDL.
Here is the full press release/article and it's also interesting tonote that the TSP grand opening in november is also undirectly confirmed!
"Began in Mumbai on 31st August and followed by 5th September in Delhi today, the roadshow provides a sneak peek of this magical destination taking shape in a lushly landscaped corner of the Park. The only one of its kind in Asia, Toy Story Land is based on characters and experiences of Disney・Pixar's global blockbuster Toy Story movie. In this highly immersive themed playground, Guests will shrink to the size of a toy, allowing them to play and experience adventures in the oversized world of Andy's backyard.
"With an attraction this unique we wanted a fresh and compelling way to showcase the magic of Toy Story Land and new business opportunities available to our valued trade partners. We believe our first-of-its-kind 'edutainment' format in a trade event will make learning about Toy Story Land interactive and fun, which is what this exciting new land is all about," said Aliana Ho, Vice President, Sales and Distribution Marketing.
Dwarfed by giant blades of grass and oversized toys, Guests can race along the half-pipe coaster on RC Racer[2], join the high flying adventure with the Toy Soldier Parachute Drop or howl with laugher on the rollicking Slinky Dog Spin Demonstrating Disney's creative flair, the 'edutainment' event provides an engaging briefing of the story behind the movie, the main characters, the key attractions including three larger-than-life rides, products and promotional opportunities available in taking Toy Story Land to their customers. Trade partners team up in a fun challenge and compete for the grand prizes. Beloved Toy Story Land characters may also make a presence in some of the cities.
Trade launch events will be held in 16 cities across Asia, including Mumbai, New Delhi, Singapore, Bangkok, Manila, Kuala Lumpur, Wuhan, Beijing, Shanghai, Guangzhou, Taipei, Seoul, Busan, Tokyo, Nagoya and Osaka.
Aimed at kids of all ages, Toy Story Land's November premier coincides with the peak year-end school holidays and festive season. Guests availing of the Resort's new and enhanced value 2-Day Ticket will enjoy greater flexibility and more time to fully experience the magic of Toy Story Land and the Park's annual winter wonderland.
"The strong support of our valued trade partners in making Hong Kong Disneyland Resort the leading destination in Asia have given us a 5th anniversary to remember this year. We thank our partners for their support and we look forward to working more closely with them in the coming years when we unveil two other exclusive themed lands," said Mrs Ho."
Pictures: copyright Disney and more