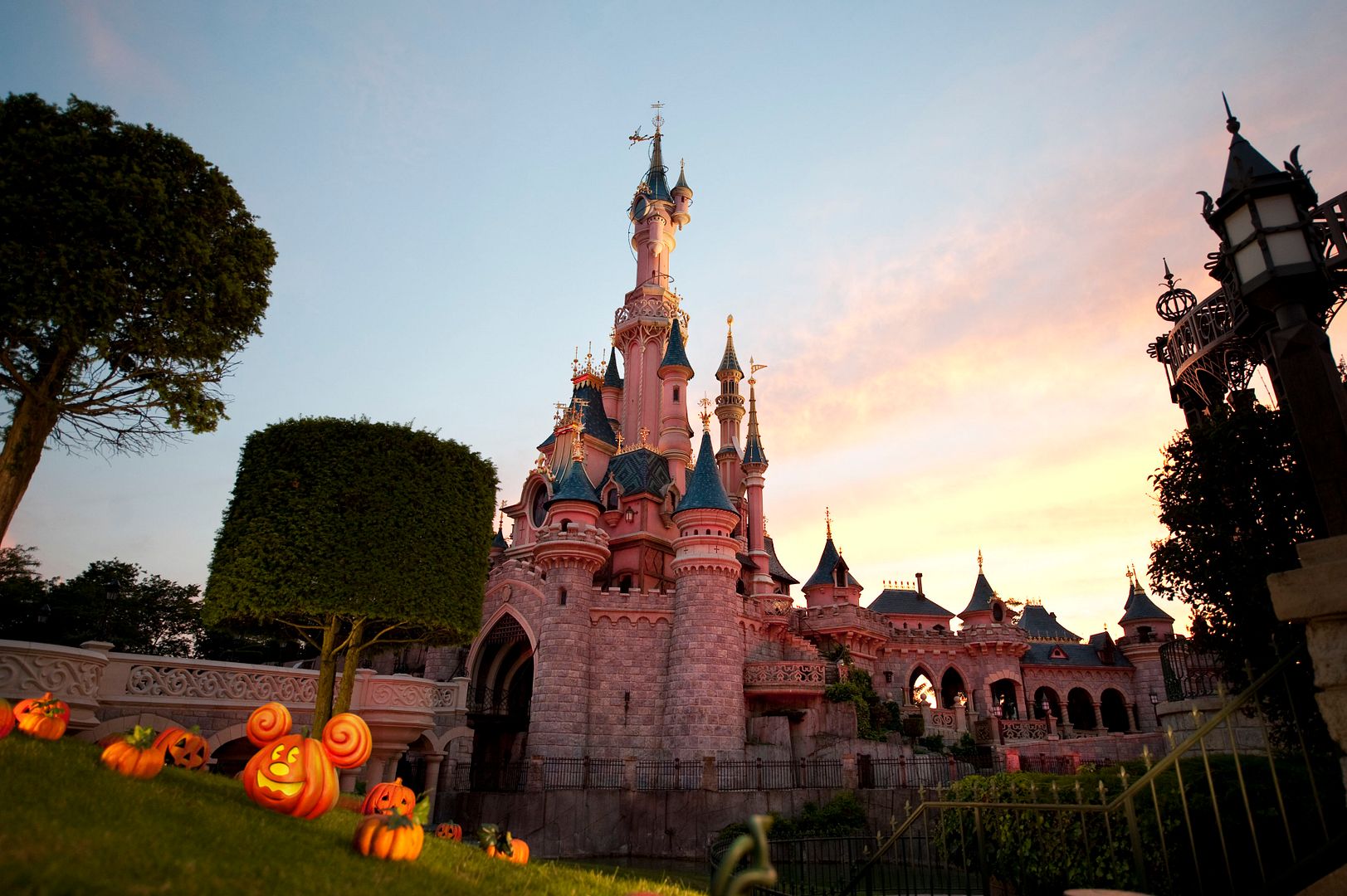 The Halloween Season began at Disneyland Paris and until October 31st DLP guests will enjoy the Halloween decor as well as an all new show on Central Plaza called Disney's Maleficious Halloween Party, hosted by the sinister Maleficent. Here is a full update with HD pics and videos which will show you this DLP Halloween season just like if you were there!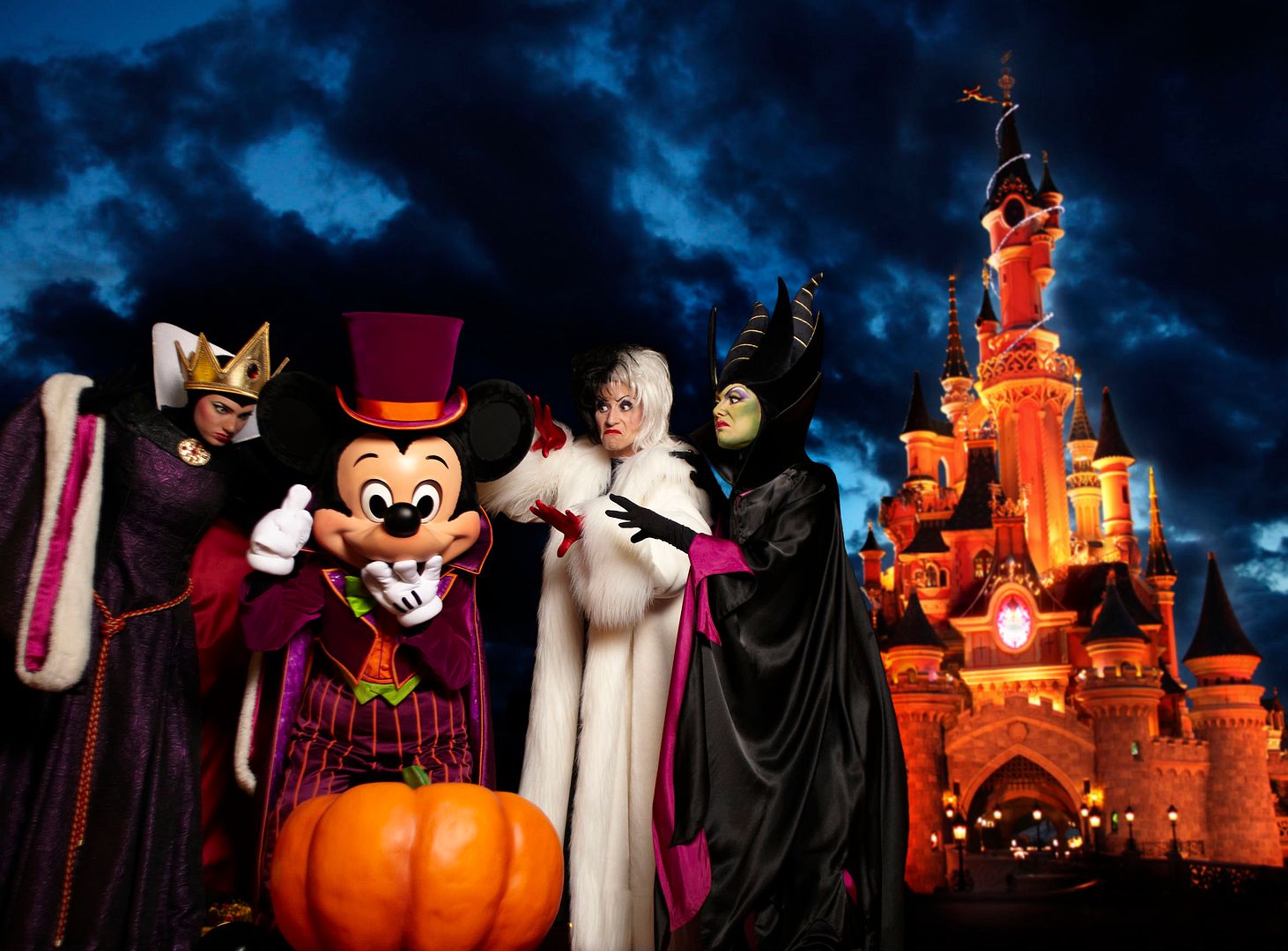 At Disney's Maleficious Halloween Party Disney's 'Mistress of All Evil' awaits you daily for a brand new show full of delightfully deadly surprises! Still seething with jealousy for not having been invited to Princess Aurora's christening, Maleficent plans to cast a spell of terror over Sleeping Beauty Castle. This year, she has given the job to the latest arrival to the family of Disney Villains, Dr. Facilier from the Walt Disney Pictures film The Princess and the Frog. Although Facilier proclaims himself 'World's greatest sorcerer,' Maleficent has plans to show him the true tricks of the trade. The height of the show - a sinfully delicious shower of treats!
Here is a Youtube video of the full show filmed by filipv who did a great job. Note that a rumor is saying that DLP might reduce in the coming months the size of the Central Plaza stage.
.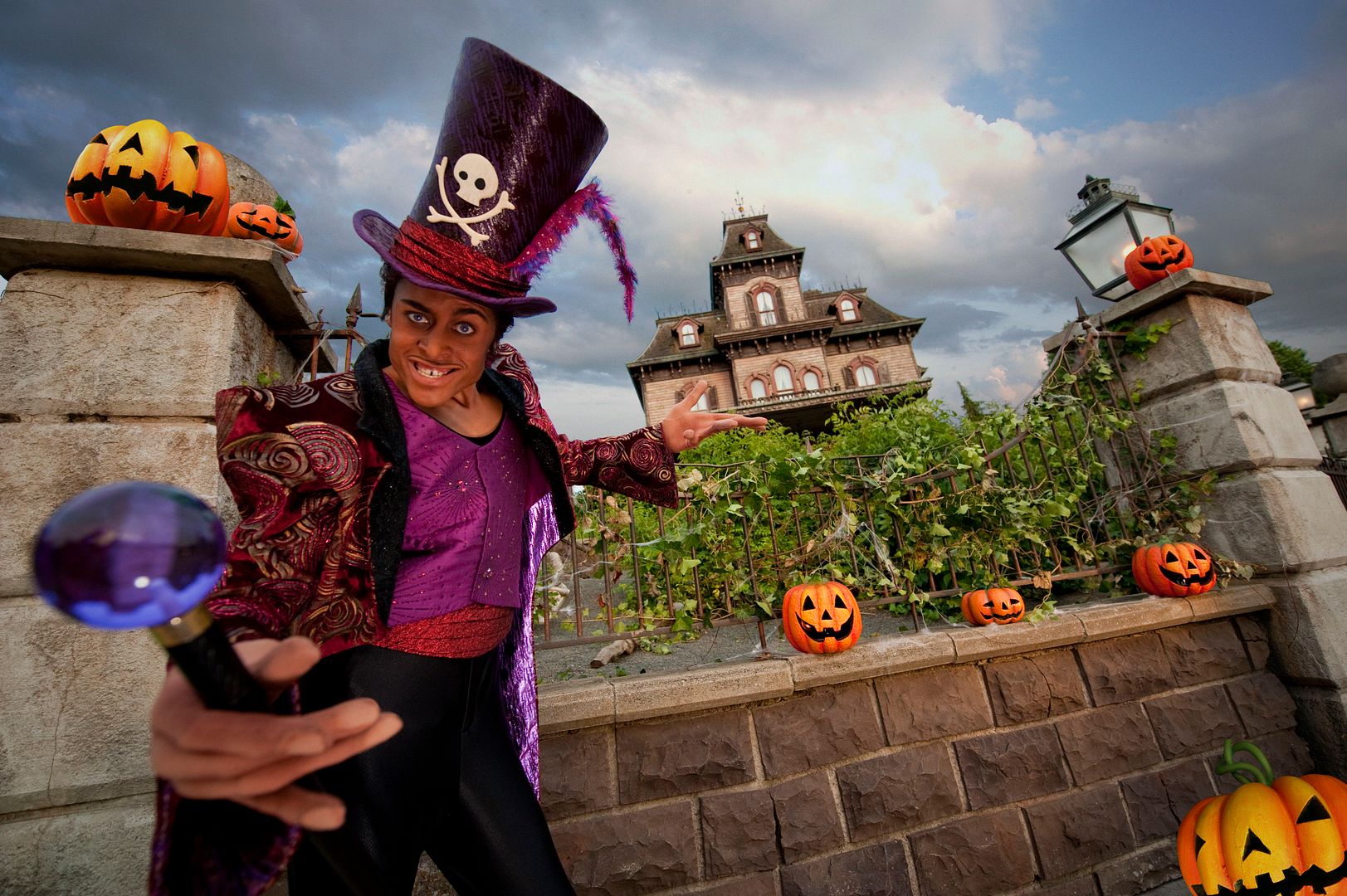 Also new this year" Mickey's Halloween Treat in the Street!", an interactive show with Mickey and friends. "Mickey and his closest friends are dressed in their Halloween best and await you for some unforgettable memories. You won't want to miss them each day on Castle Stage as Mickey invites you to his Halloween party. Come dance with Minnie, learn to Hula Hoop with Goofy and go on a bat hunt with Donald... while Mickey plays referee for his friends as they skilfully master each event. Interactive fun several times a day followed by a sweet ending – a shower of Halloween candy!". Here is the video of the show filmed by MrPlopsalandfan.
DLP has also released its own video with official footage of this 2011 Halloween season, here it is below.
The Disney's Halloween Festival Events are also back and include in Disneyland Park the Mickey's Not-So-Scary Halloween Party on 7, 14, 21 and 28 October 2011 from 8 to 11 p.m, and the big Disney's Halloween Party on 31 October 2011 from 8:30 p.m. to 1 a.m:
"By the light of the moon, the Park will reopen its doors to a most mysterious atmosphere featuring a wide variety of events, surprises and boo-groovy music until the late-night hours:
- Spooktacular street entertainment and stage shows throughout the evening
- The Disney's Fantillusion Parade led by the vicious Disney Villains, where the world of darkness meets the enchanted world in a fantastic twilight spectacular.
- A special Halloween Sound and Light Show with the fantangulous backdrop of Sleeping Beauty Castle.
- And oodles of other dreadfully delectable surprises!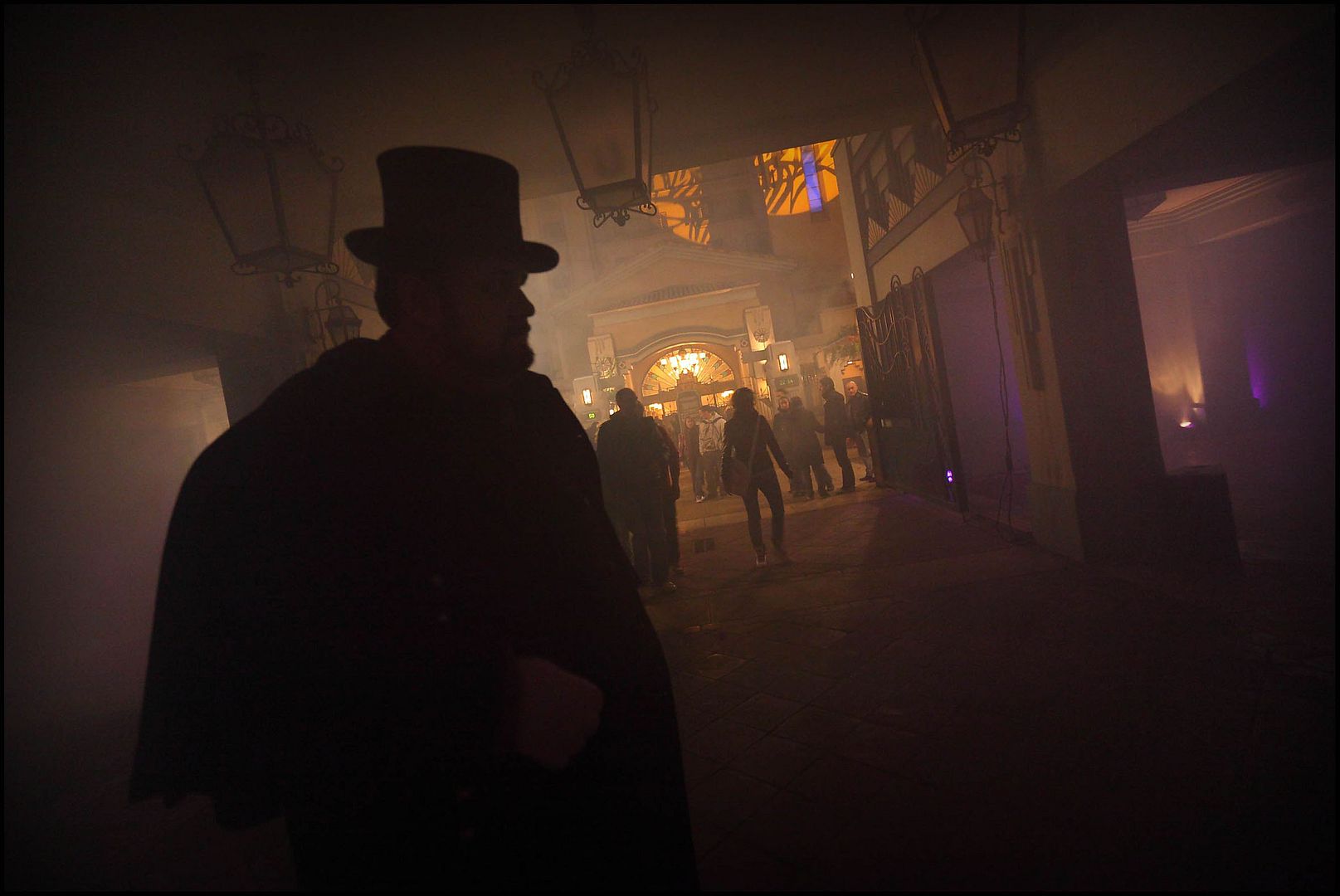 And at the Walt Disney Studios, "Terrorific Night" returns this year as well with its own good helping of thrills and chills on 29 and 30 October 2011 from 8:30 p.m. to 1:00 a.m., "for a new experience in an even more terrifying world… The most fearless guests are going to scream in terror, but receive no response… Anyone who could be of help seems to have deserted the park… Gruesome creatures, monstrous characters and other-worldly artists have decided to haunt their nights for all eternity".
Below, a DLP official video which presents these Halloween events.
Also, here is two TV ads released by the park for this 2011 Halloween season.
Finally, the park did its Halloween media event recently with VIP guests who this time went on photo call with Disney Villains. You can see some of them on the video below, but most of them if not all are french so if you don't live in France you might not know any of them; Still, my french readers will be interested by the video.
Videos copyright Disneyland Paris, filipv and MrPlopsalandfan