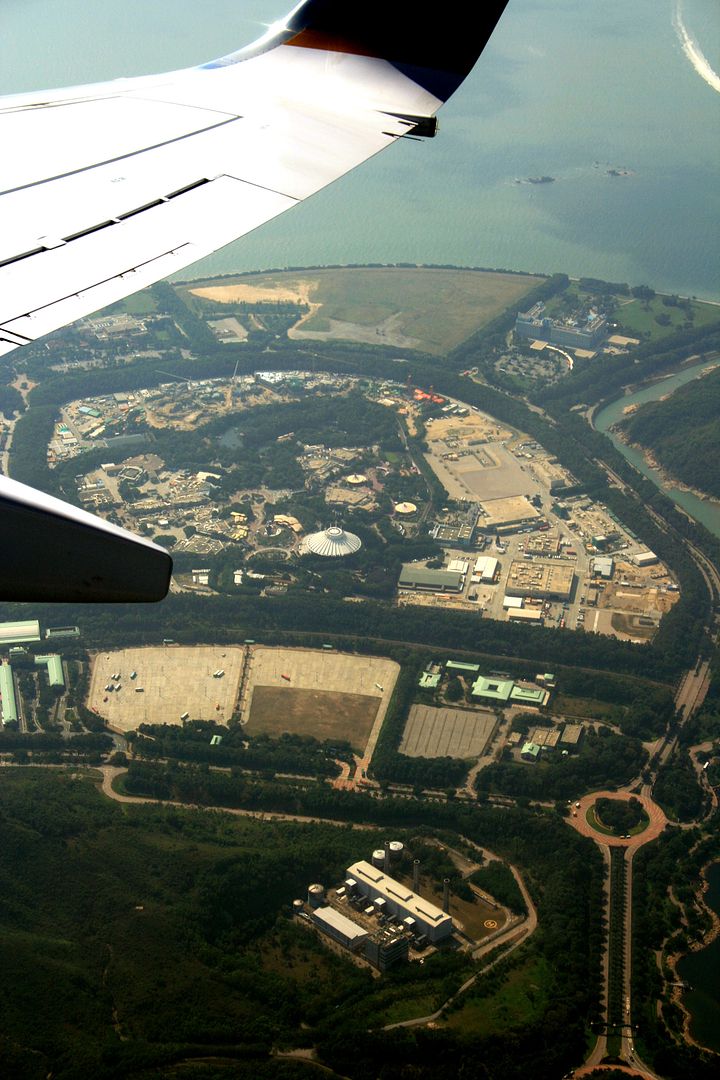 Keith Lee, a faithful Disney and more reader sent to me these great aerial pics of Hong Kong Disneyland, shot just one week ago from an airplane. Not only the pics are great but you'll be able to see HKDL as you've can't see it usually, except of course if you're lucky enough to be aboard a plane flying over the park, and on a sunny day. All the pictures are big files, so don't hesitate to click on each to enlarge the pictures and explore them in details.
Here is a first picture showing the whole park. You'll notice on the right the "natural" coast. As you may know where the park is now was the sea ten years ago, they literally create the land just like they did in Tokyo. However WDI Imagineers tried to avoid some mistakes that were done at TDL and began to create the land earlier before construction began on site. This was to make sure that the land will be totally dry to avoid some problems that apparently happened at some TDL buildings many years ago because they didn't wait enough to have the land perfectly dry before they began TDL construction.
To help you to locate where-is-what here is the same picture with all what you want to know.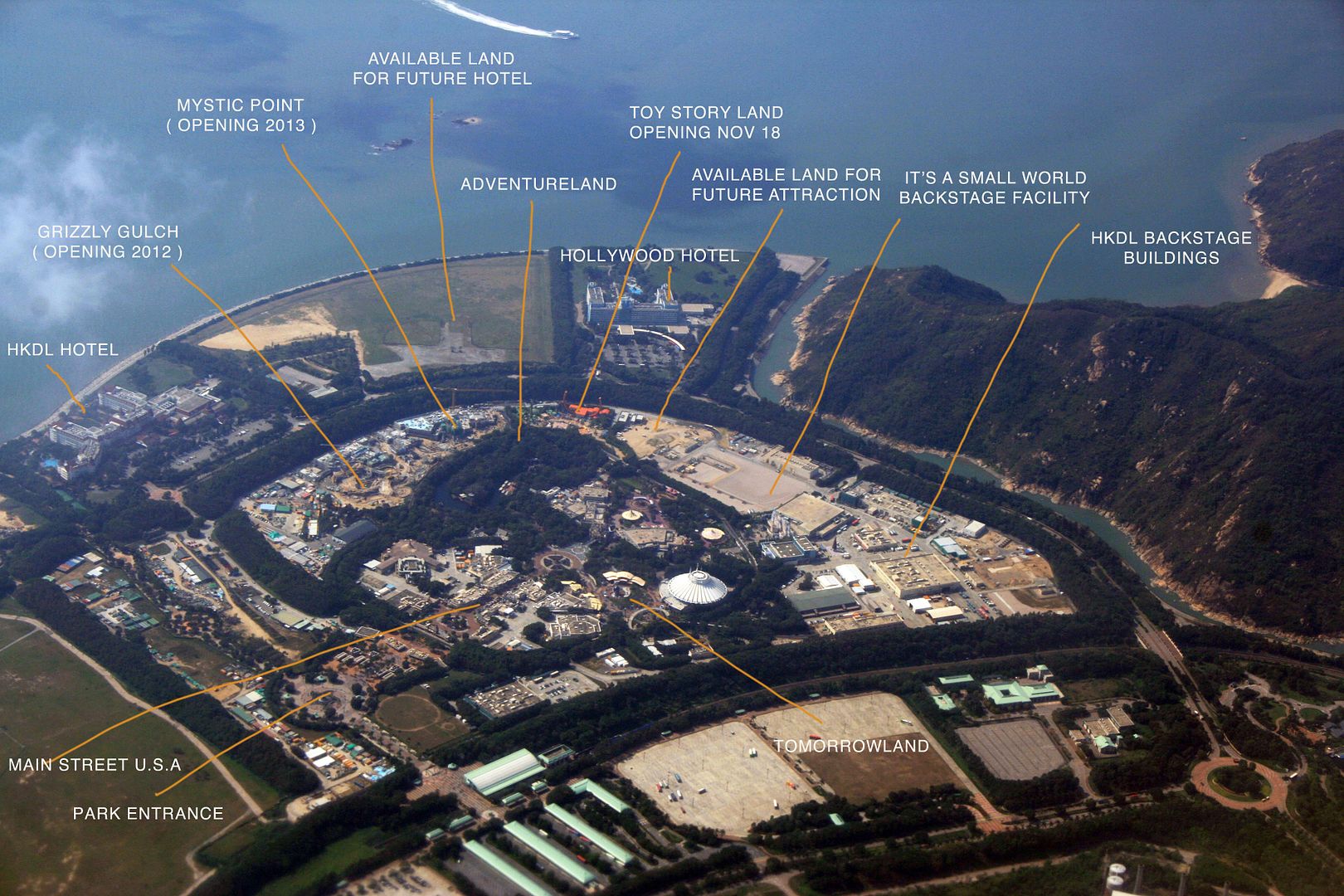 Here is another good pic shot by Keith Lee.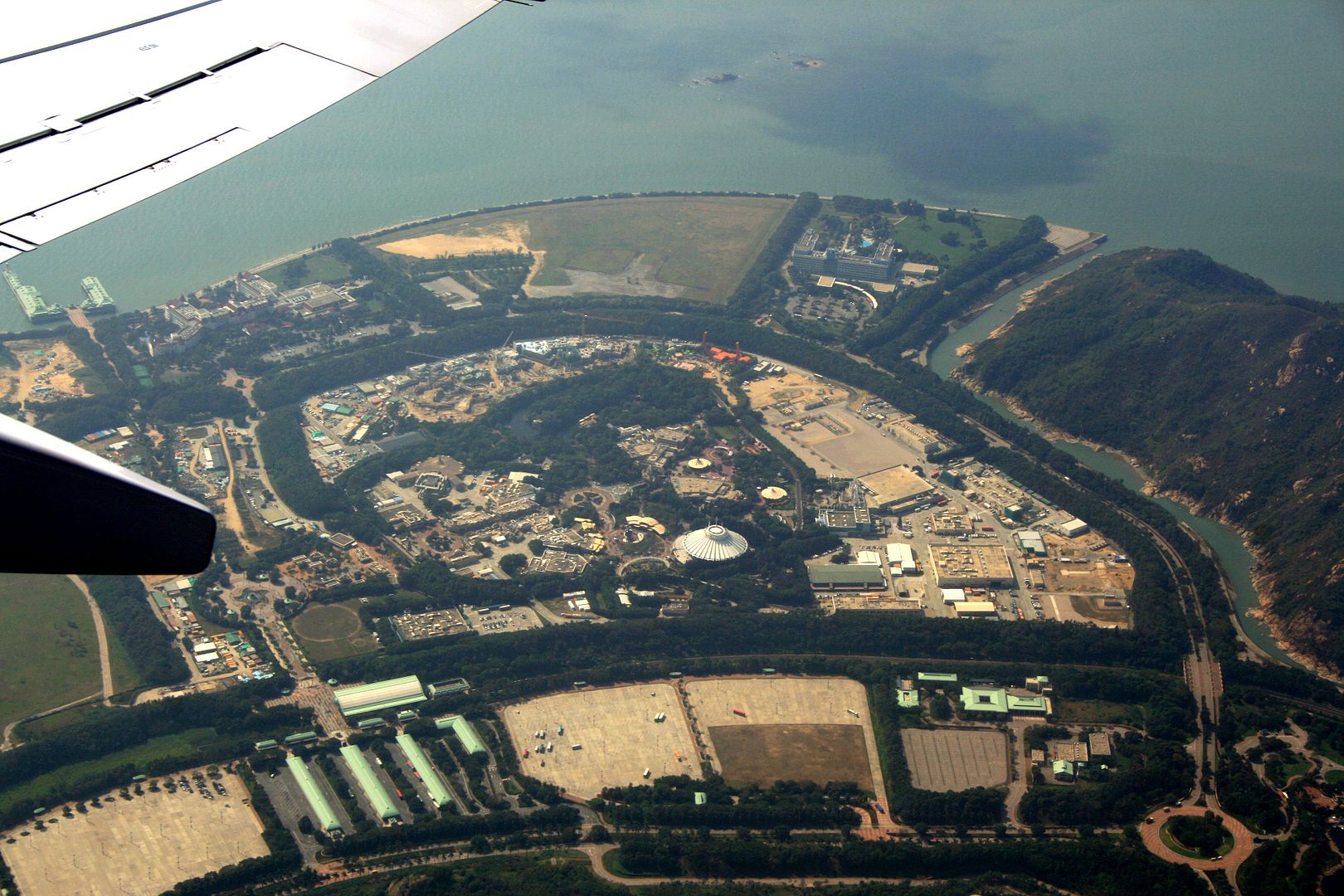 The lake on the bottom right of the next picture is HKDL "Inspiration Lake" where HKDL residents can come to rest, enjoy the landscape and have a picnic if they wish.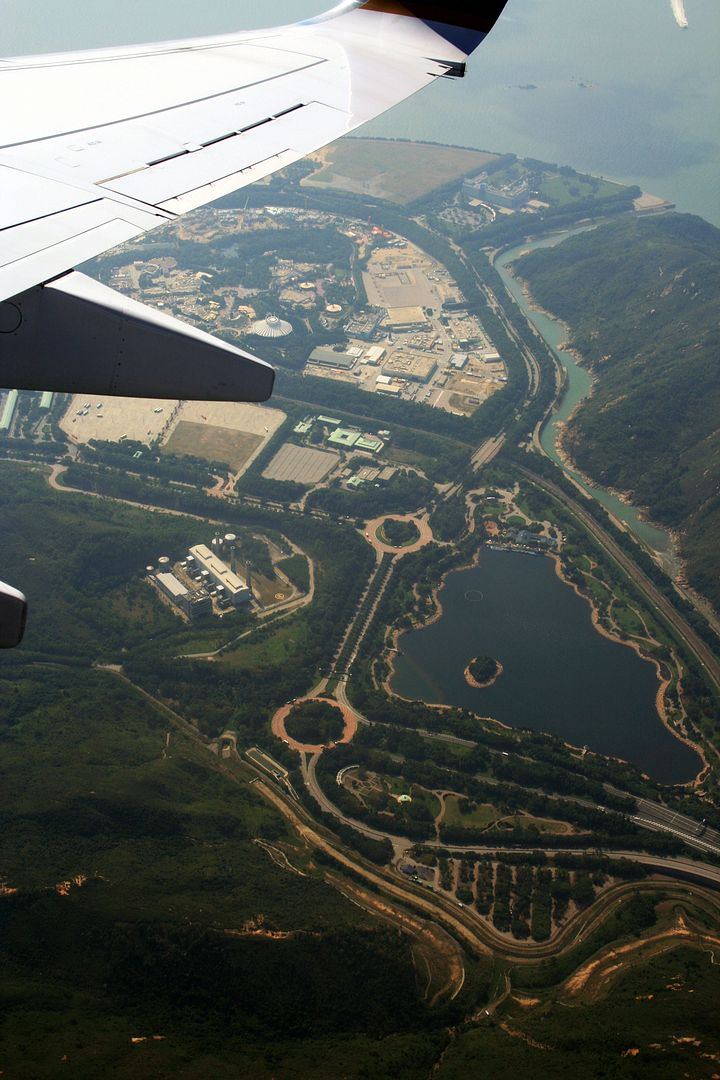 Another good picture shot by Keith from the airplane.
This last picture is also interesting as it shows the land where HKDL second gate will be build someday. Yes, this big green land - also man-made - that you can see on the bottom left is where HKDL second park will exist in the future.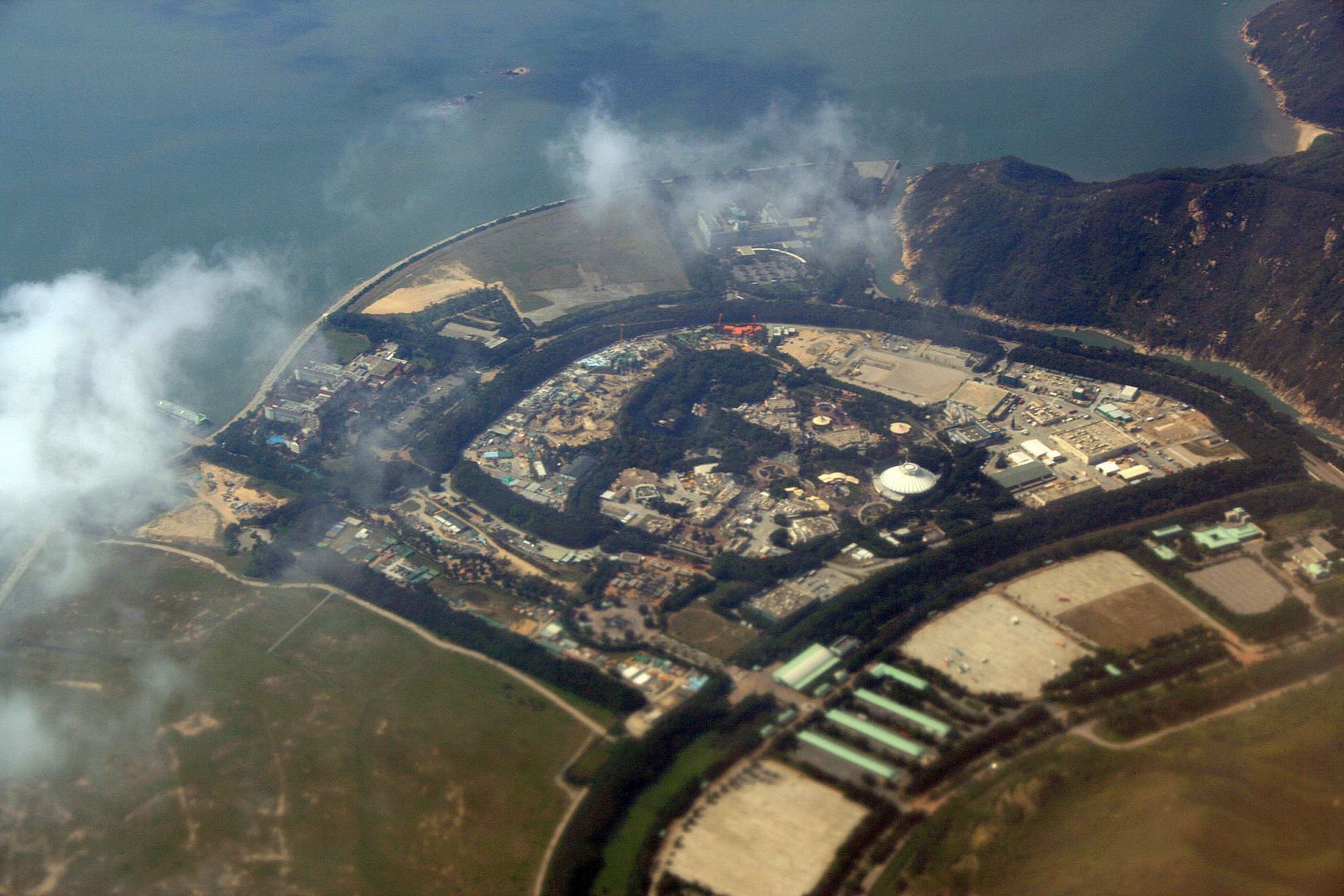 And now, if you want to see HKDL "from the ground" the best you can do is to download the new
HKDL Wallpapers HD App for iPhone, iPad or iPod Touch where you'll find more than 200 stunning pictures of the park!
Direct iTunes link HERE!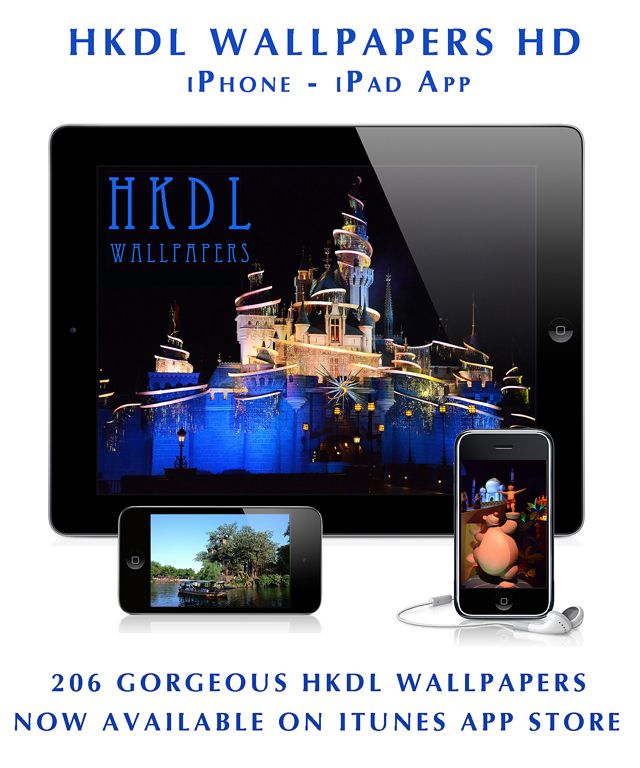 Al Pictures: copyright Keith Lee whom i thanks a lot!