Here it is, my long promised HKDL Mystic Manor update! It took a little time and i'm sorry about that but you will have below fresh news on this awaited HKDL attraction.
But first, let's start by some news about Grizzly Gulch, the next land to be open at HKDL. As you'll see on these screen captures from
Michael30183 latest video
that i have embedded below Grizzly Gulch is appearing little by little and some of the tunnels as well as the mountain with its grizzly head are almost finished. Grizzly gulch little town is also on its way to be ready for painting.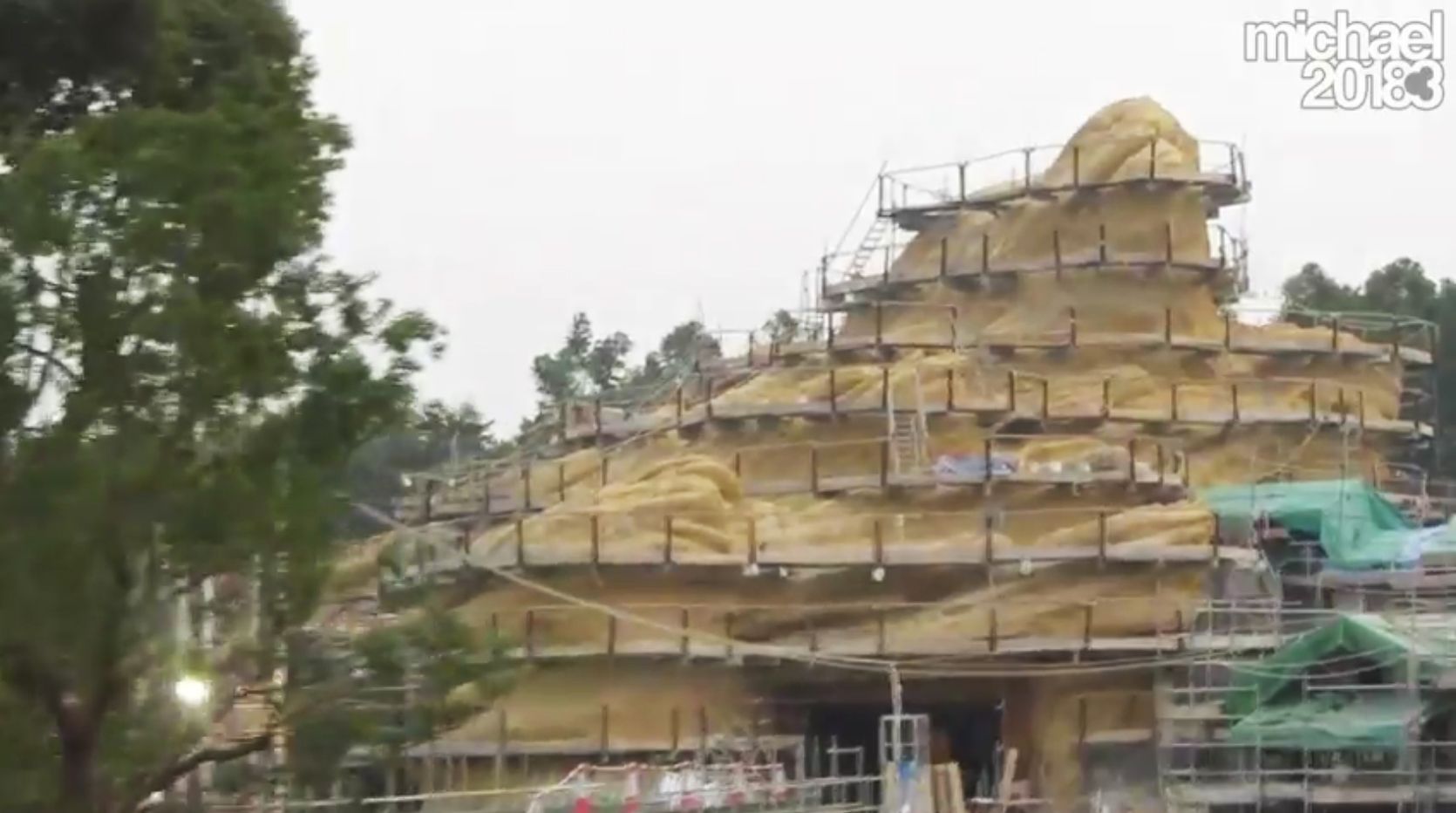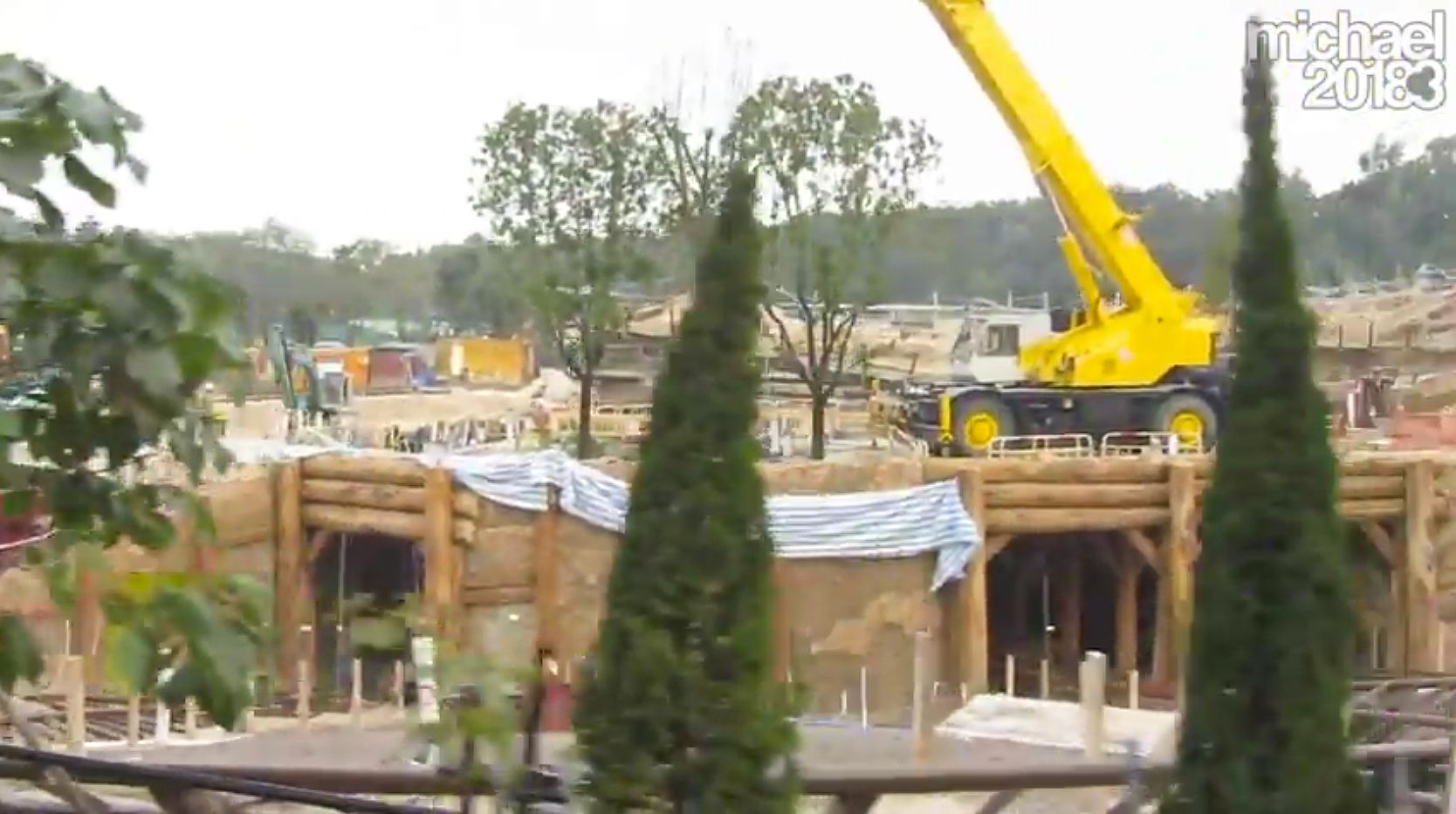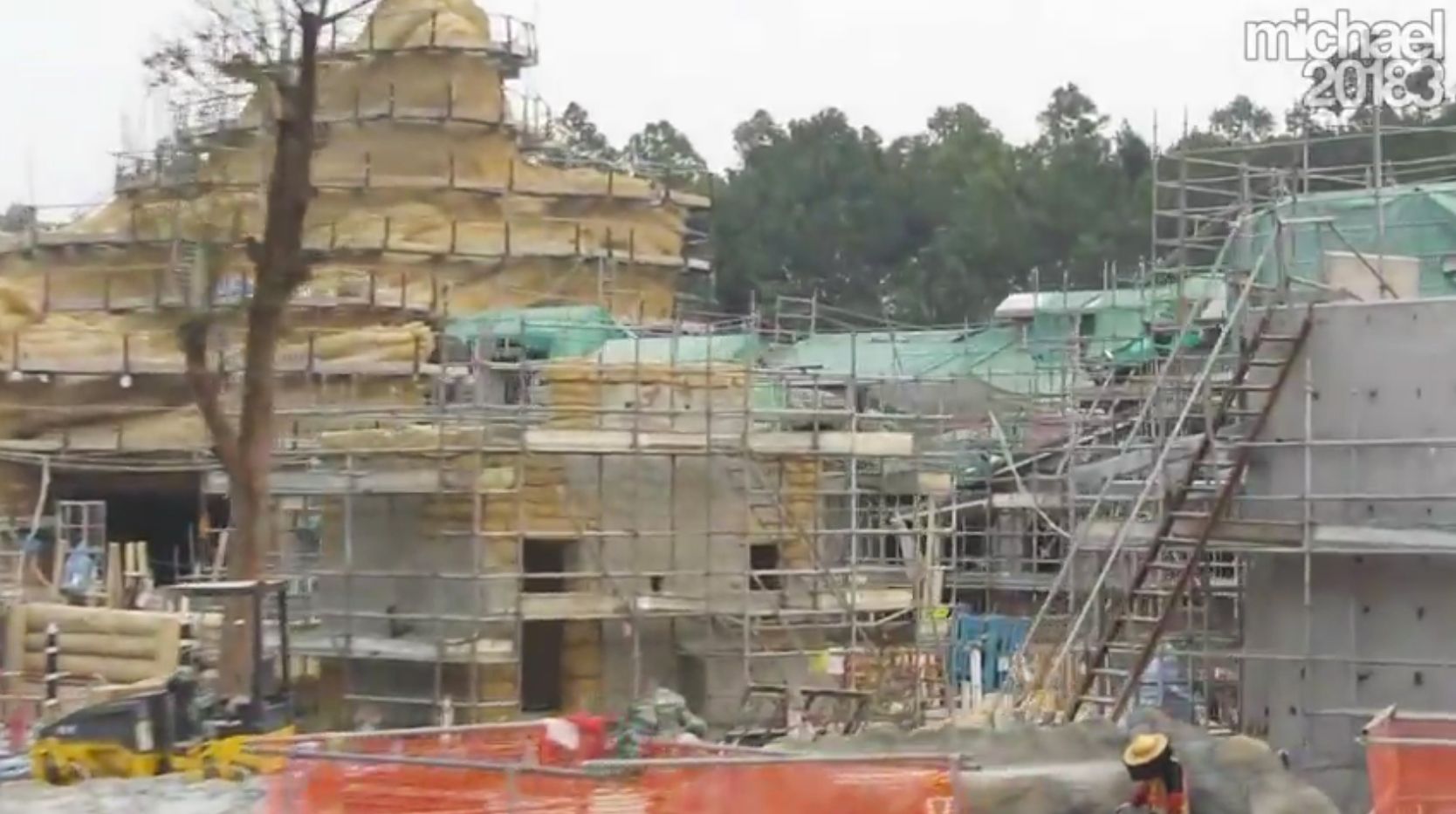 Now, you might have read on forums that "Grizzly Mountain Coaster has been changed to "Woody's Western Railroad". Guests will join Woody, Jessy, Bullseye, and other characters on an exciting western adventure...". Well, according to my sources this is all wrong and definitely nothing has been changed to the story line of Grizzly Gulch coaster. Considering that Toy Story Land is just a few yards from Grizzly Gulch i have to say that these changes introducing Toy Story characters would have been extremely surprising, but no, nothing is changed and the Audio-Animatronic bears will still be part of the ride. And before we talk about Mystic Manor here is the full HKDL video update of Michael30183.
Don't miss my Christmas sale on the two iPhone - iPad applications now at $0.99 or 0.79€ only until January 1st !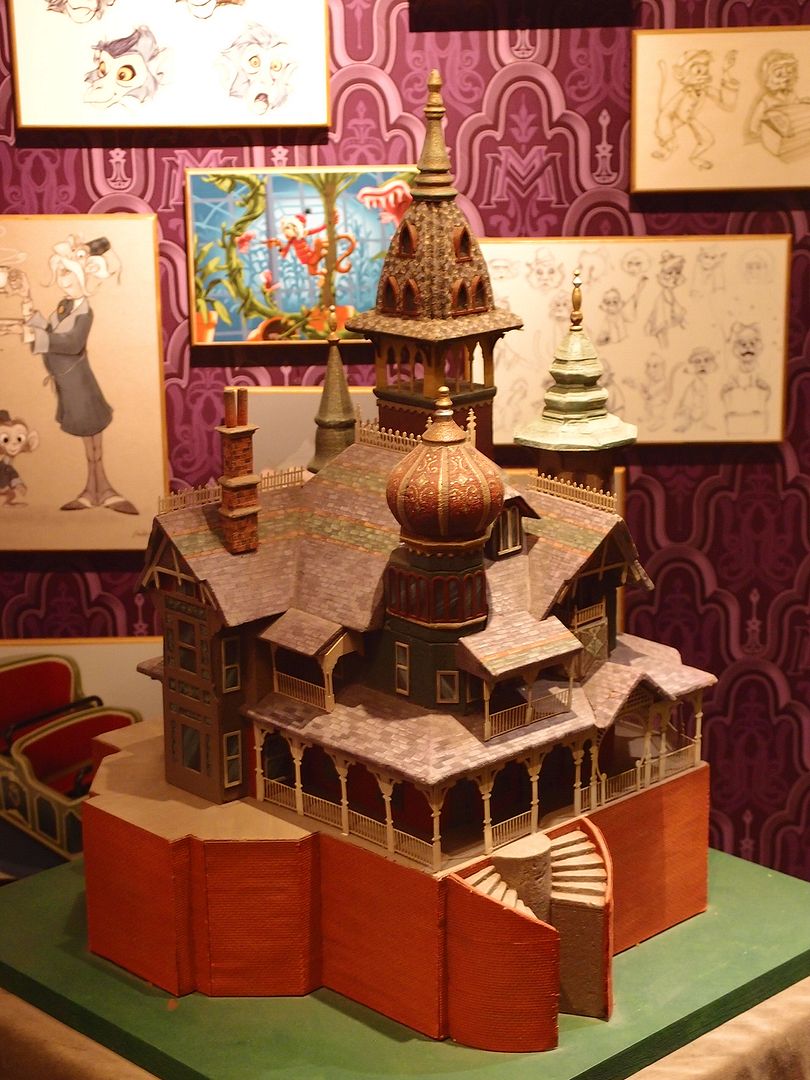 Talking about rumors, one about Mystic Manor appeared recently: the look of the two main Mystic Manor characters - Henry and Albert the monkey - would be "toonified". Well, this one is true, and not only it is but concept arts of how they will look - and even a sculpture of the monkey - are now displayed in HKDL Art of Animation gallery on Main Street, right behind Mystic Manor model as you can see on the pictures above and below. So, basically, the look of Albert the monkey has changed from a realistic one as seen on the renderings displayed at D23 Expo two years ago...
...to this new "toonified" look below.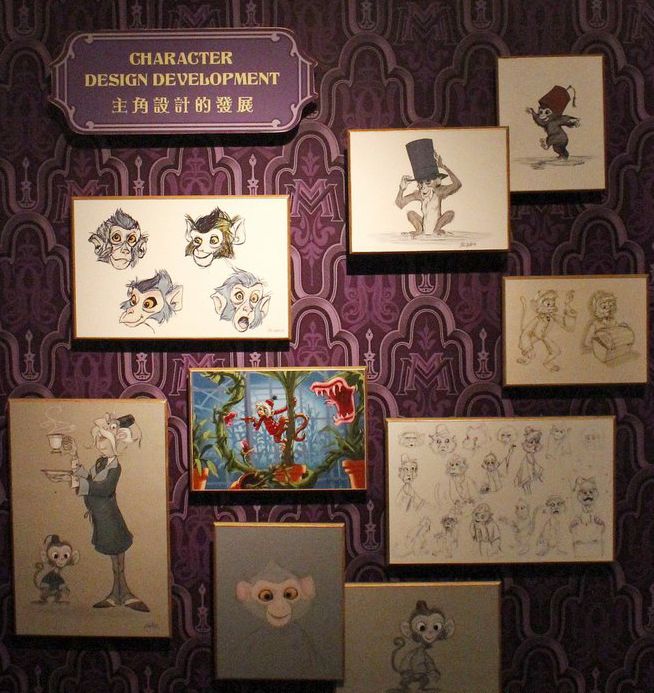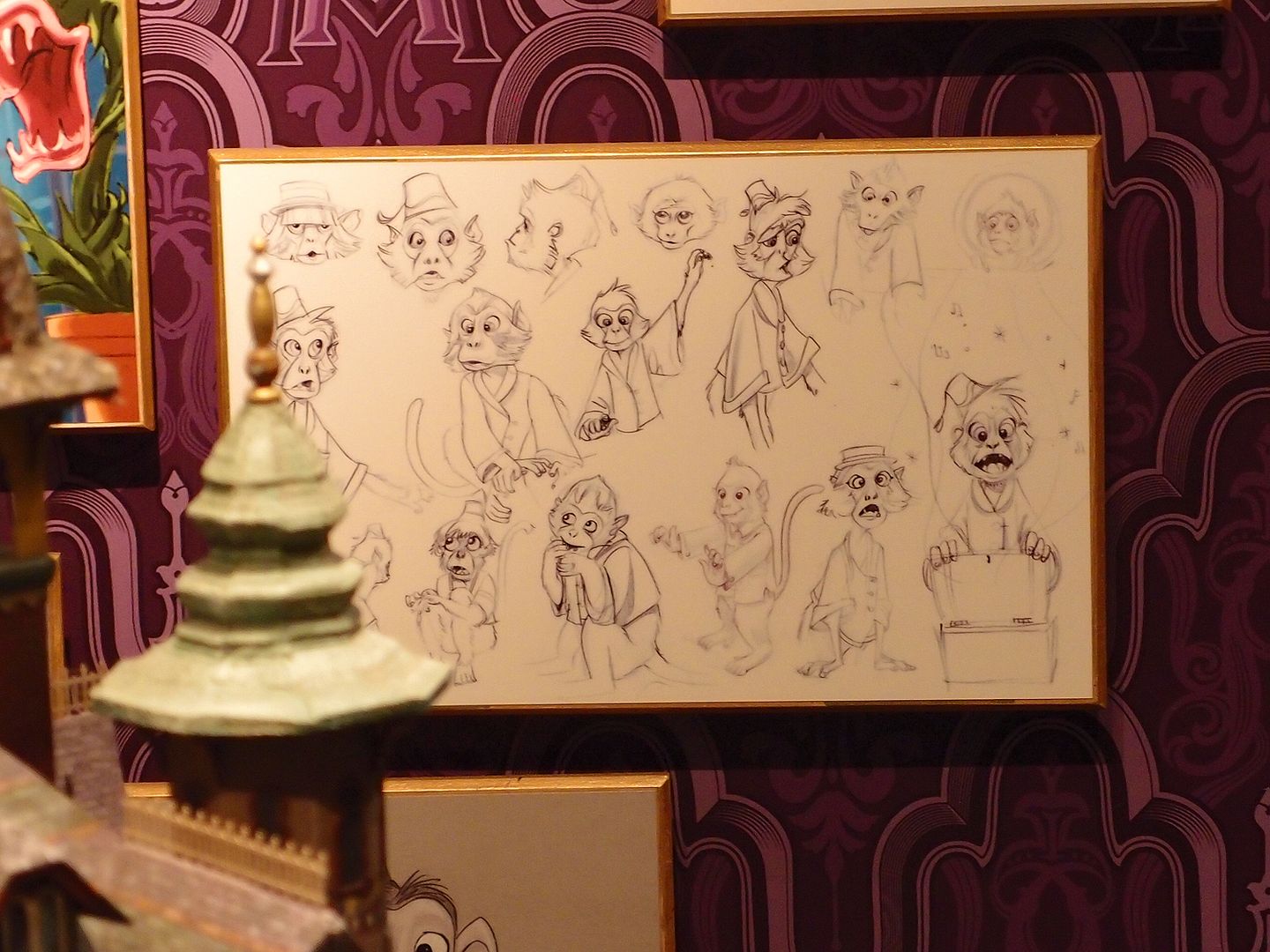 Except the toonified style of Henry and Albert, some of the figures will have changes in their appearance, such as the Lava God in the tribal room, and apparently this is done to avoid a look too "human"...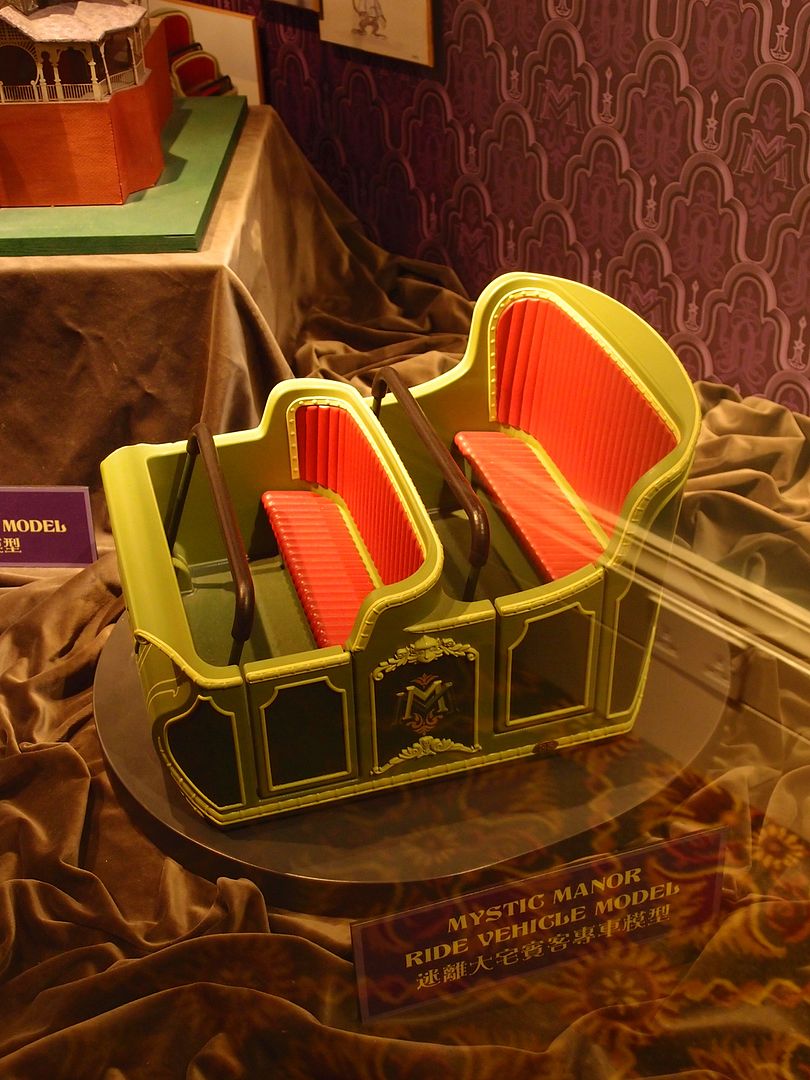 Sometime ago I've also been told that cuts have been done on the original Mystic Manor concept, which would mean that there might be changes on the ride itself. I thought that may be they won't use anymore the always expensive trackless vehicle system - see above Mystic Manor vehicle model - or that the cuts were done on something else...
Well, i've been confirmed that WDI had planned to cut the Solarium scene of the ride due to the inflation in China which affected the cost of the project. But luckily the contract was signed before the inflation got too serious so all the scenes should eventually stay together, including the trackless ride system. In the renderings of Mystic Manor displayed at D23 Expo the Solarium scene was missing, and the totally different appearance of Albert in the solarium later-released rendering show that this scene was not drawn together with the rest of the renderings shown at D23.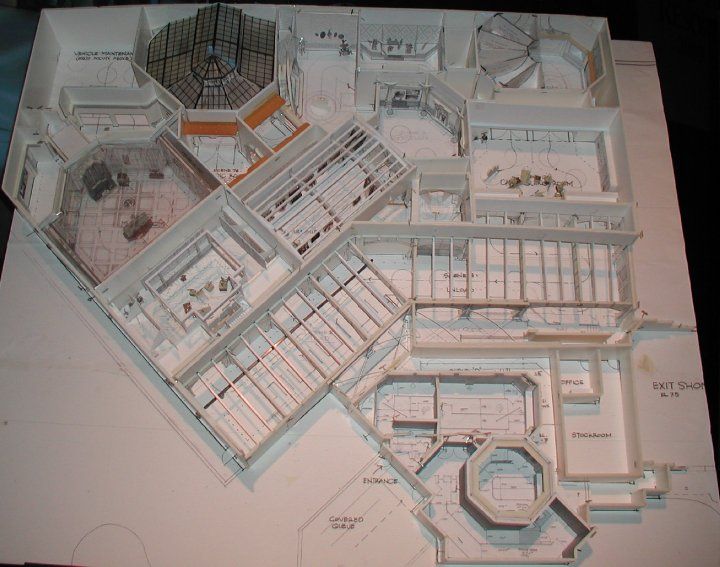 In fact, except the toonified Albert and Henry, everything remain the same as announced. Mystic Manor is not a ghost story like the Haunted Mansion and you can expect more an eerie atmosphere than a creepy one. So, it does not have to be too realistic and HKDL guests could have fun with the supernatural power from the magic music box, Henry and Albert are assisting to smoothen the story and the ride system and show special effects should be the main focus of the ride.
And when Mystic Manor will open you ask? Well, Grizzly Gulch is planned to open next summer in 2012 and so far Mystic Manor opening date would be spring 2013. Actually, the ride system not only has been kept but it's installation is almost done. Some figures would be placed into the ride before the end of the year and all the works could be finished before next fall. And, talking about Mystic Manor works, let's have a look at a selection of recent pictures which will show you that HKDL Imagineers are working hard to have Mystic Manor facade painted as soon as possible. There is a reason for that as i will tell you in a few seconds.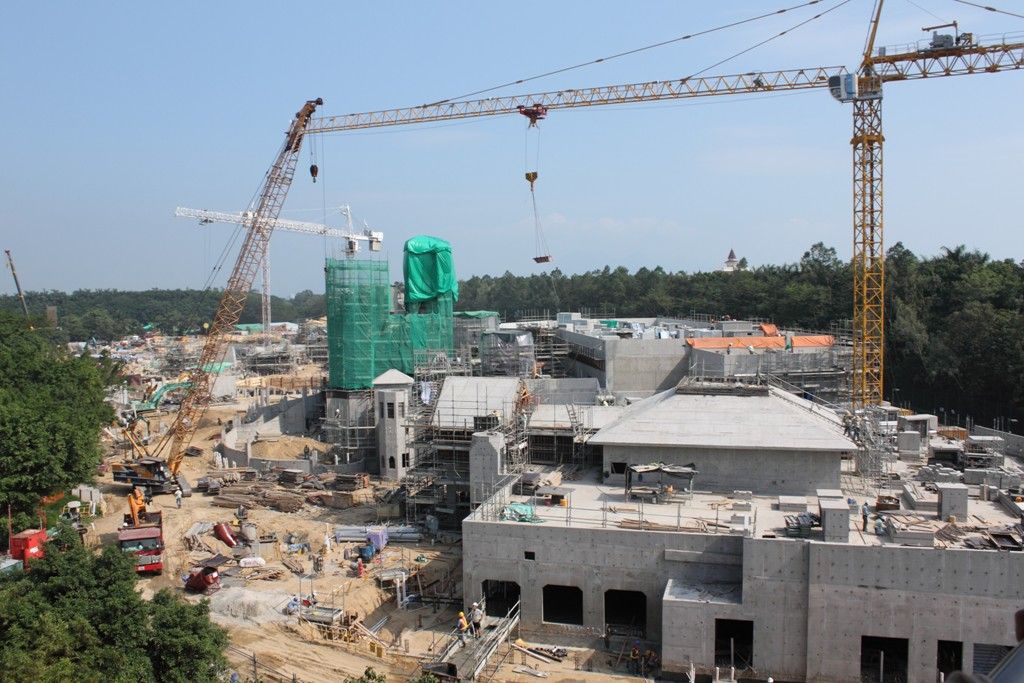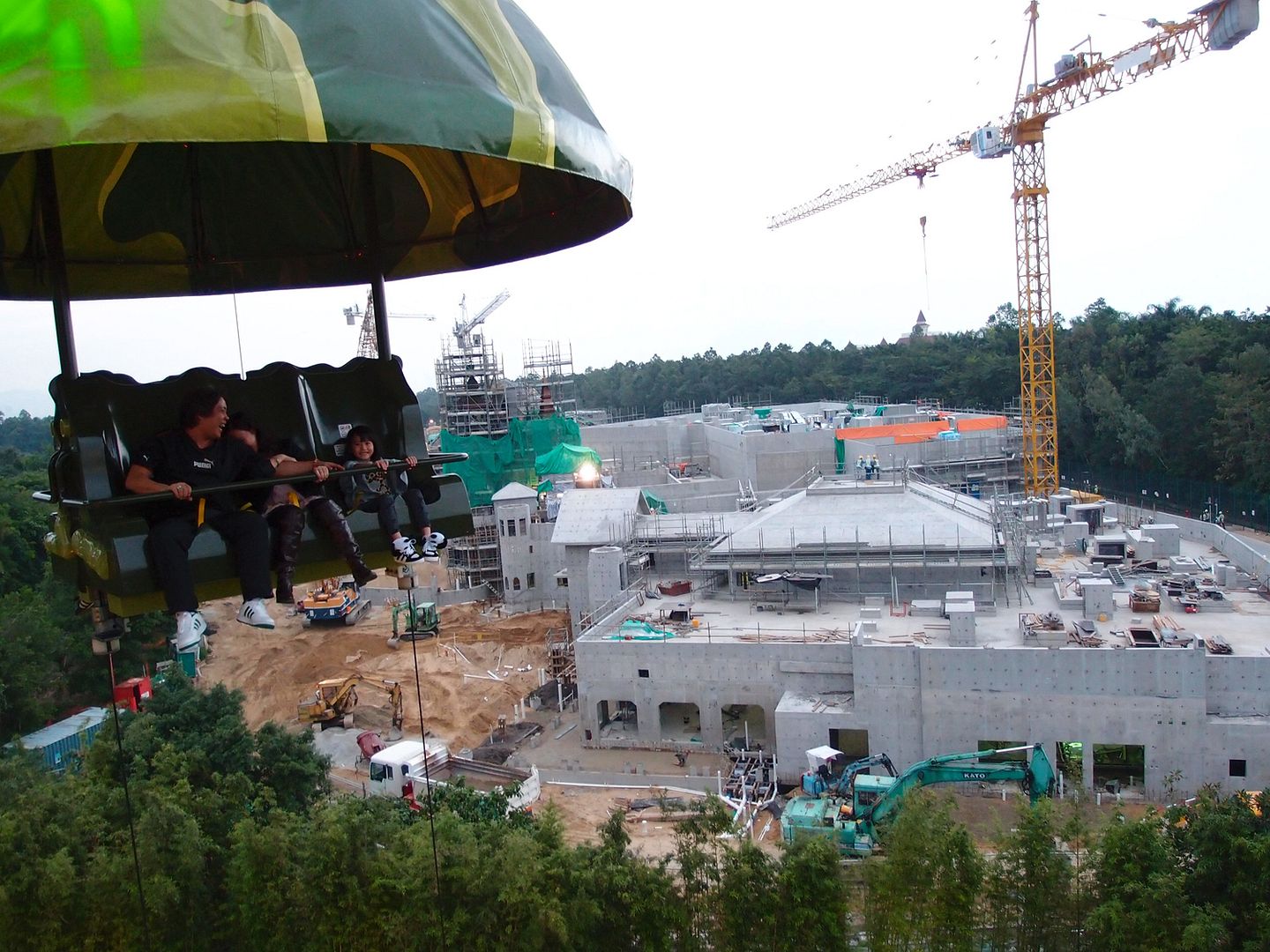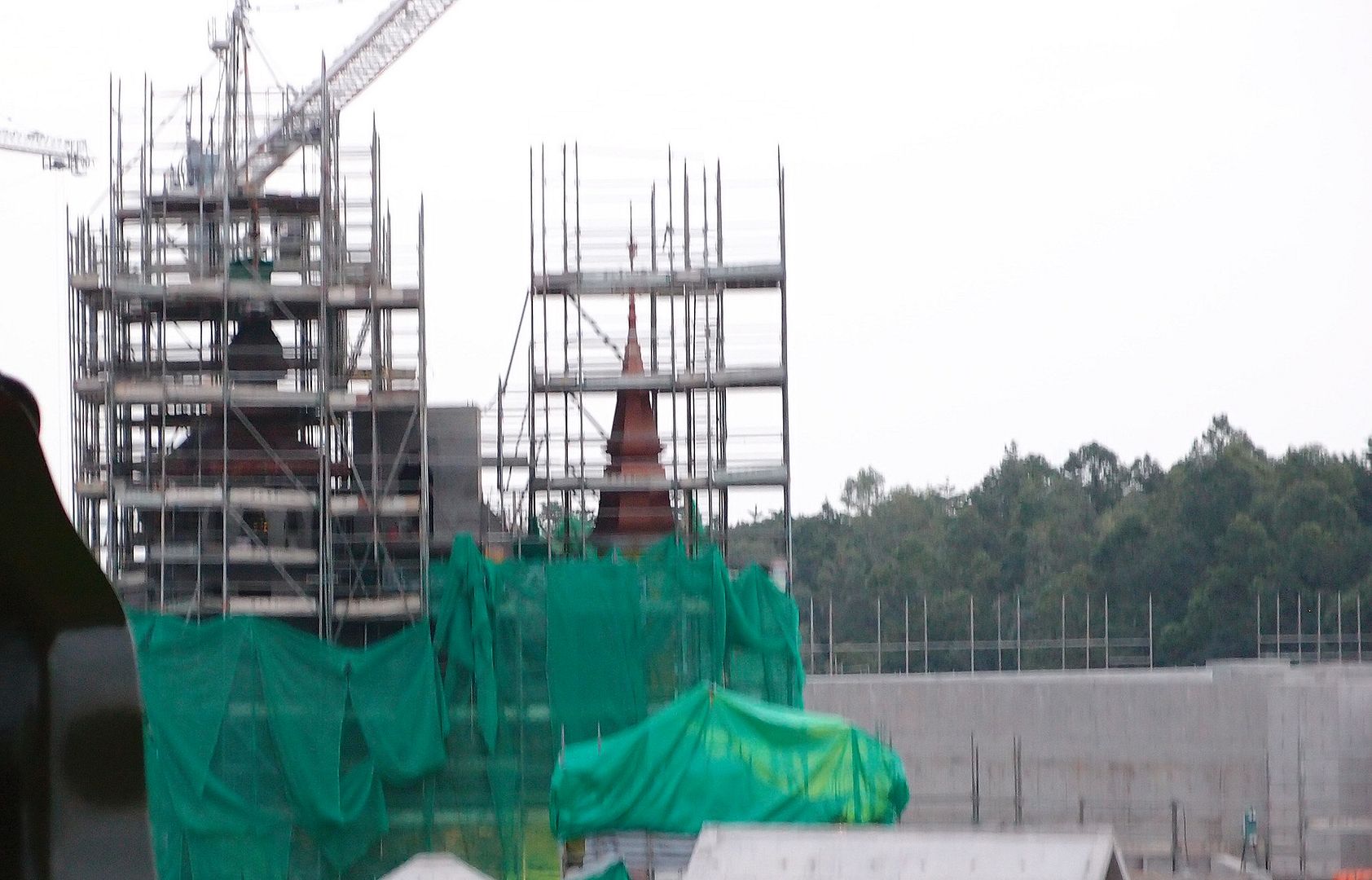 Now, as i've told you Grizzly Gulch and Mystic Point will open in summer 2012 and spring 2013. Because Mystic Manor is located right between Grizzly Gulch and Toy Story Land before Mystic Manor open there will be two dead ends in Toy Story Land and Grizzly Gulch. And HKDL operations is aware that it might be a problem for the guests which wouldn't be able to move directly from TSL to Grizzly Gulch.
As HKDL does not want this to happen, that's why the facade of Mystic Manor is painted now to be finished when Grizzly Gulch will open next summer. A path between TSL and Grizzly Gulch going though Mystic Point will be created so HKDL guests will be able to use this path to go from these two lands to each other. And i think this is an excellent idea specially when you see how many people are daily in TSL as the recent picture below will show you.
Although Mystic Manor will be the E-Ticket ride there will be much more to see at Mystic Point. HKDL guests will enter the Garden of Wonders, a garden full of relics and statues that hide a hidden world of illusions. Recently new artwork was released, showing more of this mysterious "Garden of Wonders".
One more picture about Mystic Manor with this photo
of the Mystic Manor wallpaper. Yes, it has some reminiscences of Haunted Mansion famous wallpaper, and if you download the pic it also will make a nice screen wallpaper on your iPhone - or any other smart phone!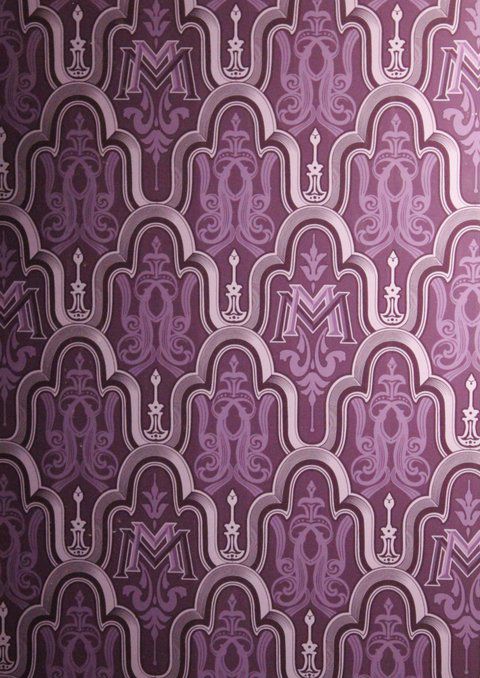 Grizzly Gulch and Mystic Manor should be a big hit when they will open, and they better be as the Hong Kong Government has said that they will no longer inject capital for HKDL after Mystic Manor, meaning that HKDL will have to find the money by itself to build anything new. That said, it doesn't mean that there won't be new attractions at HKDL in the near future, and in fact there even might be a new one before Shanghaî Disneyland open, as there is still some land available in Adventureland or other areas of the park... But it's too soon to talk about this one so, sorry, i keep it secret for now until it will be confirmed!
Don't miss my Christmas sale on the two iPhone - iPad applications now at $0.99 or 0.79€ only until January 1st !
Pictures: copyright Disney, Keith Lee, Michael30183
Video: copyright Michael30183