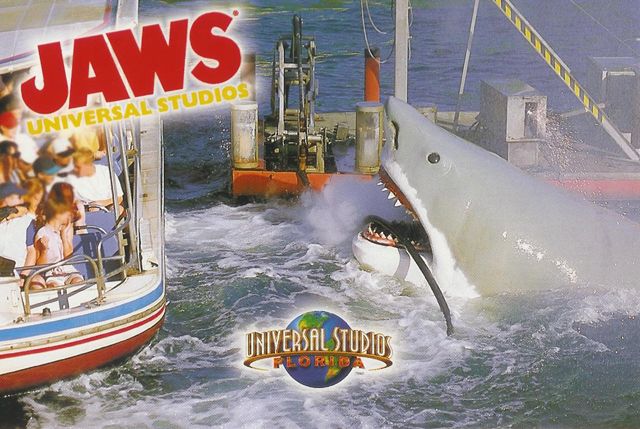 I know it's sad to say, but the Jaws attraction at Universal Orlando has closed forever yesterday and for those of you who, just like me, will miss the ride or those who never had the chance to ride the attraction, here is a great video filmed December 17. Abord are those who were the former "skippers" from the early years of Universal Studios Florida's JAWS! attraction and who take one last trip on Captain Jake's Amity Boat Tours. This skippers reunion was organized by ex-skipper Tom Croom and as you will see the farewell voyage was pretty hysterical, in the good meaning of the word (if there is one!).
I also include below two 1990's artwork for the ride.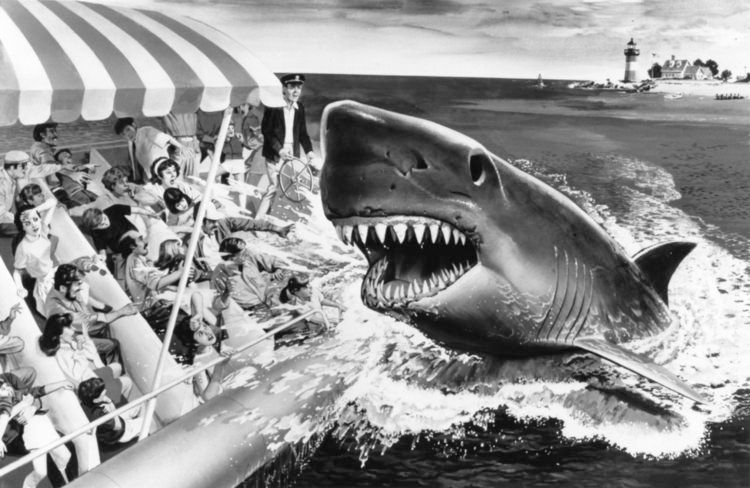 As you can see on the aerial shot below the Jaws land was pretty big and now that the Jaws ride is closed what will take its place? Well,
as i told you last month in a previous article
the expansion of the Harry Potter land is expected to be build at Universal Orlando and not at IOA. And guess what? I think we can say this is now confirmed, although not officially, since last saturday and the great post on Theme Park Insider who had access to Universal secret plans and revealed virtually almost everything of this Potter expansion.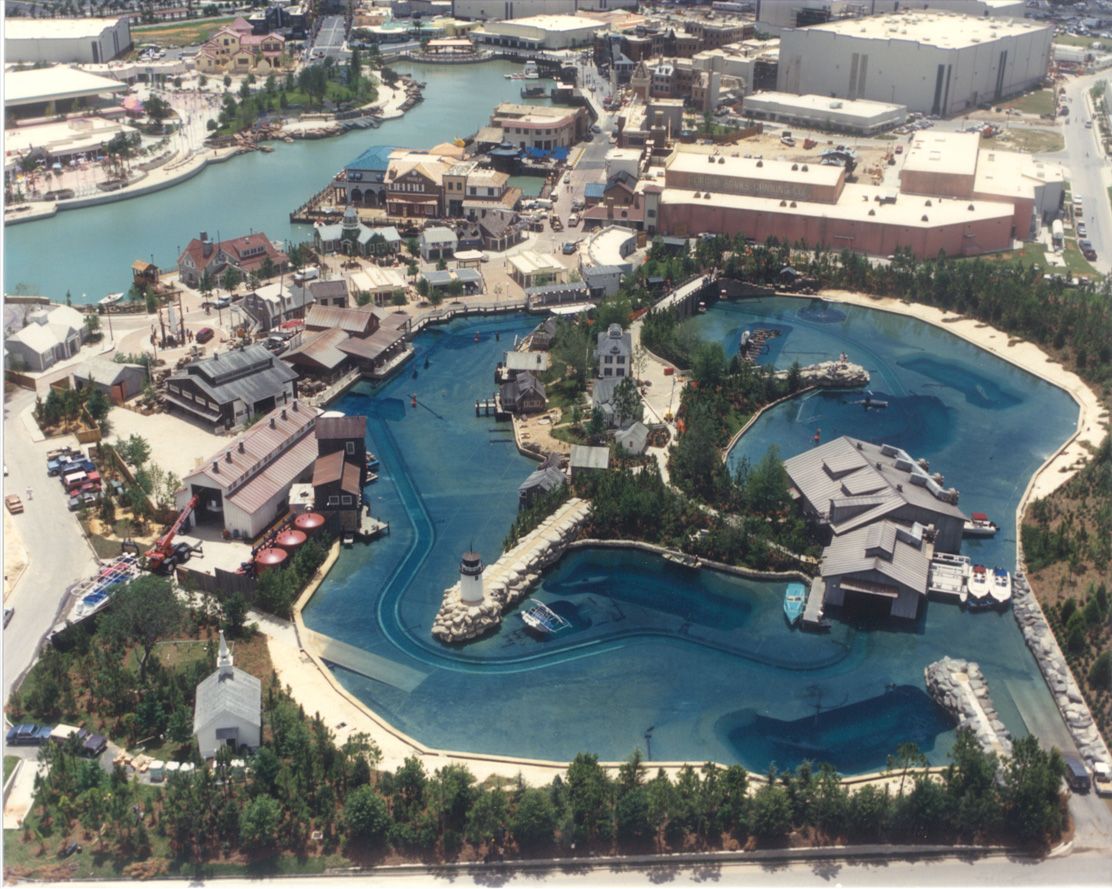 And when i mean everything it's really everything as TPI details scene by scene what will be the big E-Ticket , i.e the Gringotts coaster ride which according to TPI will not be a traditional coaster but "appears to be a hybrid roller coaster and motion-base ride, a la Spider-Man and Transformers with 3D projection screens throughout the ride, embedded in the rockwork of the tunnel walls, creating an illusion of open space, within which we'll watch battles taking place".
He has also posted two CGI artwork showing the Victorian design of the coaster train, that you can see below, slightly enhanced here.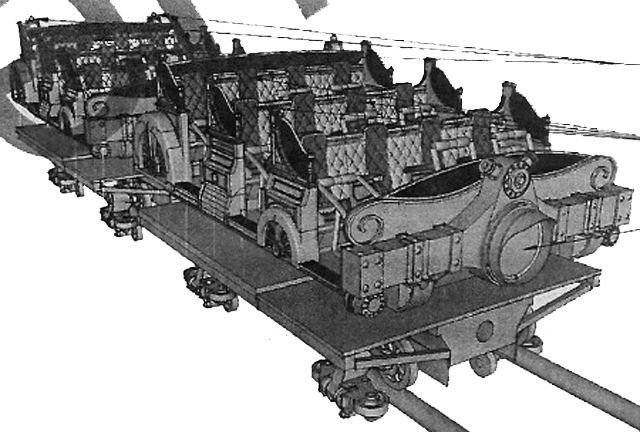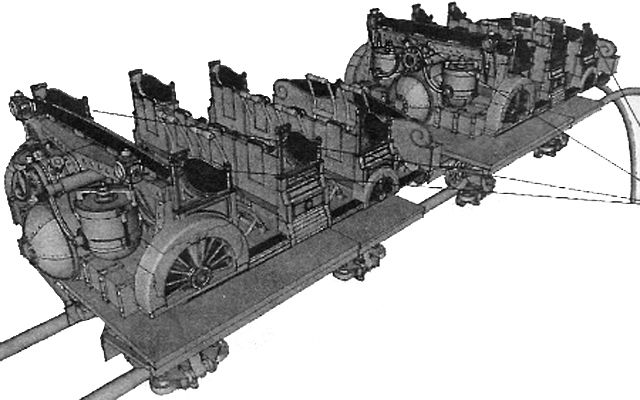 So,
jump to the Theme Park Insider article
as you better don't miss this fantastic description of the Harry Potter expansion!
Pictures: copyright Universal Studios