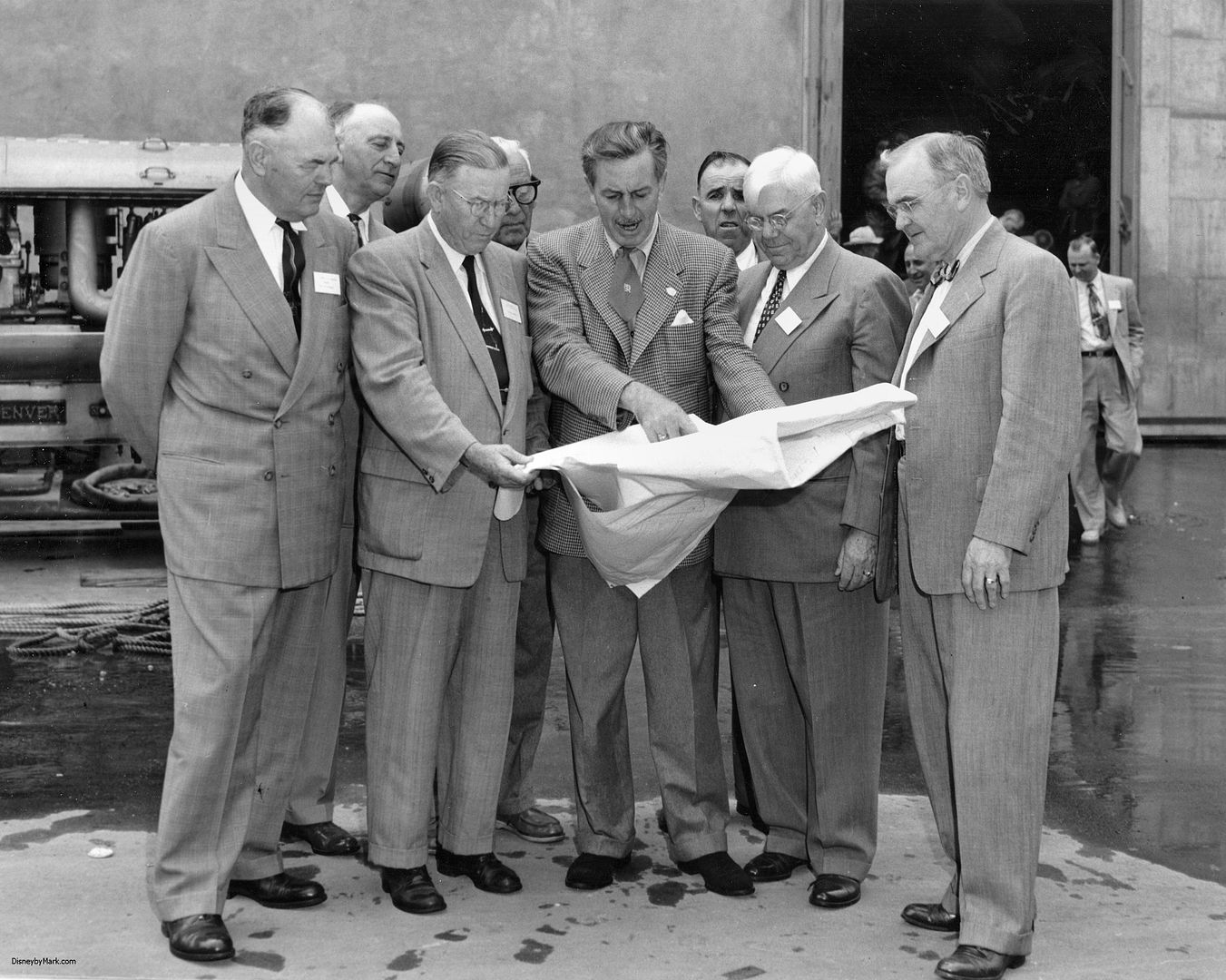 In his famous Stanford commencement speech Steve Jobs urged eager students to "Stay Hungry, Stay Foolish" and this is one of Steve's most famous quote. When i saw last week the picture above of Walt on Mark Hickson excellent Disney by Mark blog it reminded me instantly Steve Jobs quote.
On this picture shot in Dec 1954 at Disney Studios in Burbank, less than one year before Disneyland opening, Walt stands with Anaheim Mayor Charles Pearson and others Orange County officials. He is showing them the Disneyland plans. Now, look - or, better, "feel" - Walt. His energy is incredible, you can literally feel the "fire" he was filled with. If you look at the others people they look lifeless in comparison of Walt who is totally passionate by his Disneyland project. This is a perfect example of Steve Jobs "Stay Hungry, Stay Foolish" quote. For sure Walt was hungry and foolish, and that's why he succeeded in all - or most - of his projects. That's the secret: whatever you do, you must do it with "fire", i.e with passion, because passion deliver unlimited energy!
Another good example of Walt's energy can be seen in this other picture shot September 17, 1955 on which Walt congratulates his nephew Roy and his new wife Patricia on their wedding. Again, Walt's energy and enthusiasm is incredible.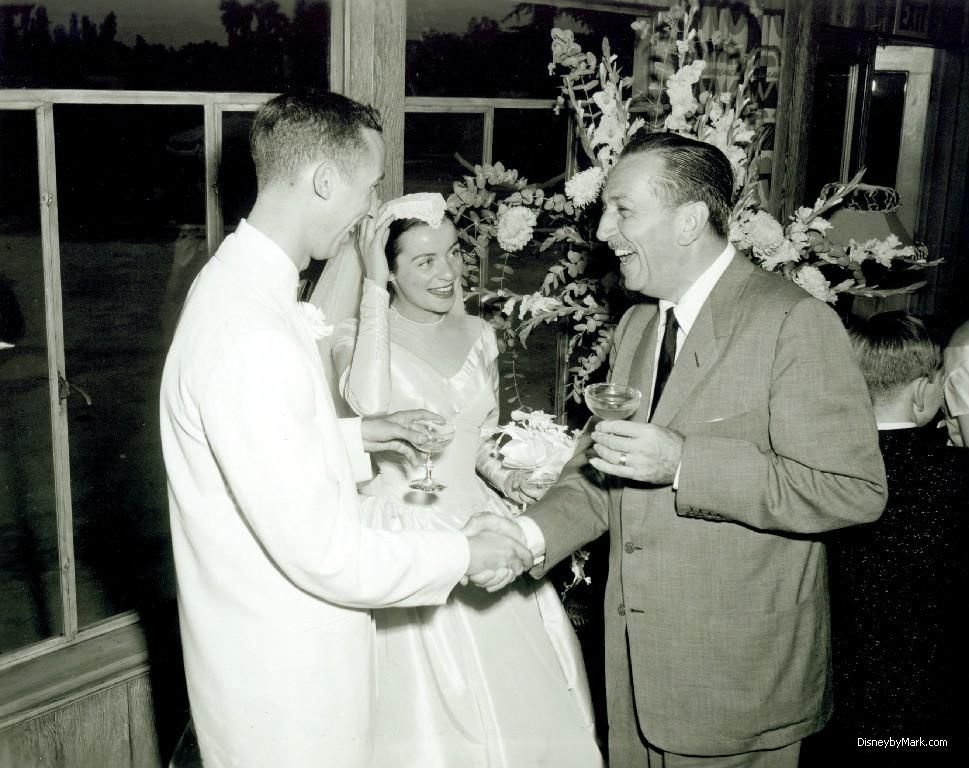 Mark has also something interesting to say about the top picture, so jump
on his web site HERE
.
Picture: copyright Orange County Archives / Disney - Thanks to Disney by Mark!