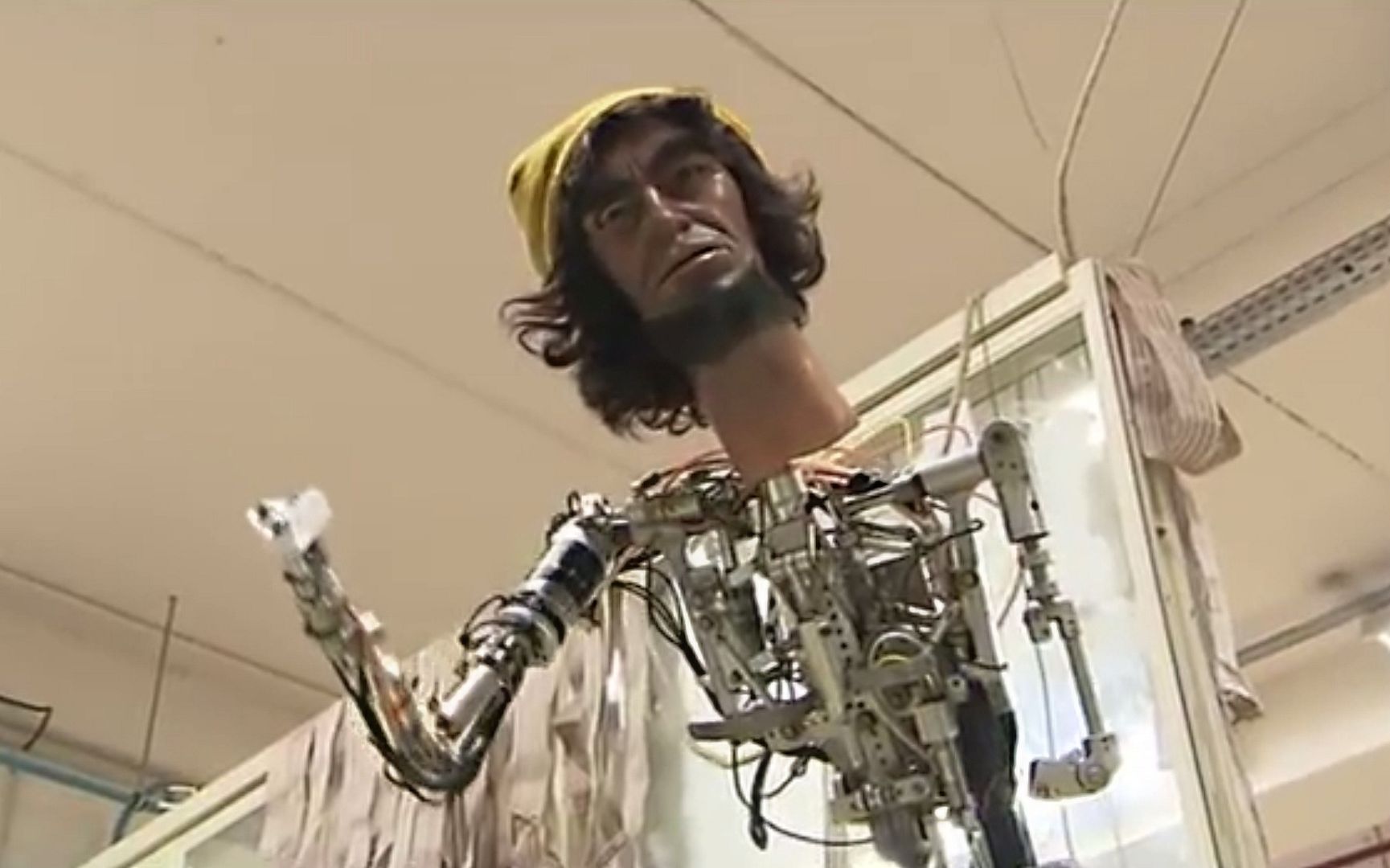 "Disneyland Paris Secrets" is a great documentary providing a never-seen-before look in DLP backstage. This brand new documentary released last week on french TV in Mireille Dumas show is really good as it shows the amazing work happening daily in DLP backstage. From the ladies creating the cast-members costumes to the audio-animatronics maintenance (pictures above and below) you'll see almost everything, including a tour inside Space Mountain after dark, and much much more. Among fun facts you'll learn that Captain Hook pirate ship - close to POTC - was restored recently by a company directed by.....the father of Vanessa Paradis, wife of "Captain Jack" Johnny Depp!
The show ends with an interview of Philippe Gas, DLP CEO, and the whole show really worth to be watched from the start to the end. But - as there is always a "but" - this 1h40min film is in french only but i as always say "images are in international language", so go ahead have a look at this great documentary, in two parts below! And, talking about DLP secrets i remind you that, to celebrate DLP 20th, the Disneyland Paris From Sketch to Reality book is back for a limited time at its previous special pre-order price which allows you to save $40 on the normal price!
This collector's edition acclaimed by WDI Imagineers will tell you all about the creation of the park with 320 pages and 750 pictures and WDI renderings! So, place your pre-order now for a collector's edition copy while you can get the special offer on this wonderful book! To know how to order and send your payment
please go HERE
.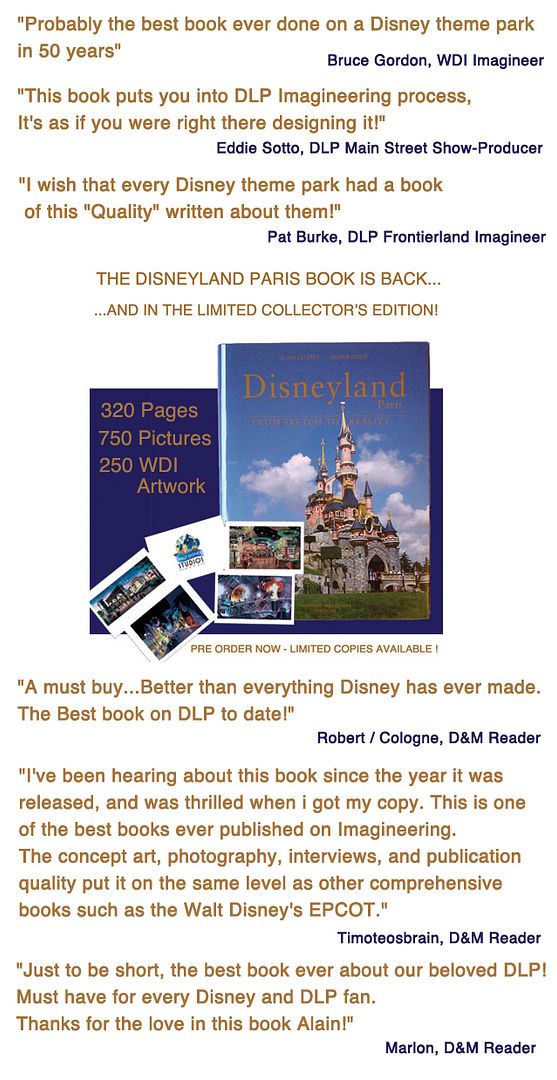 Pictures and video: copyright France Television - Disney