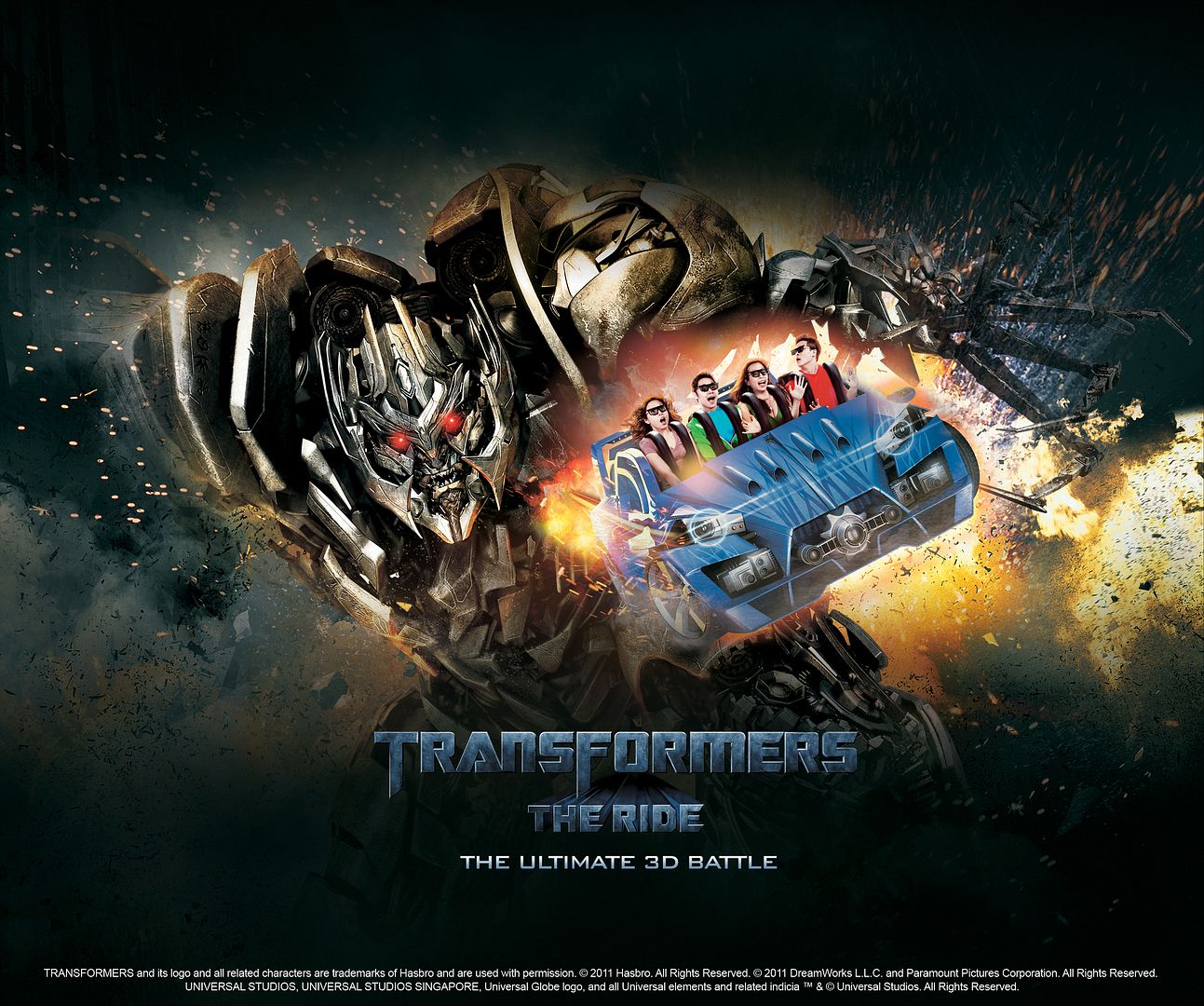 If you're living in South Cal and more specially in the L.A area i have a great news for you as according to
Screamscape
it seems that soft-openings for the Transformers ride have began at Universal Hollywood! So, you might take your chance to ride this incredible ride before its Grand Opening on May 25th and if you do so i count on you to let us know in the comments how awesome (or not) it was! In the meantime you'll find below a new preview video showing a bit of the making of the ride.
The good guys of Mice Age had a special preview and were the first people on the ride when it opened to guests yesterday. In addition, they were allowed to actually walk the entire length of the track last week, before the ride began employee previews. They have some stunning photos you won't see anywhere else and you can read
their report HERE
.
And for those of you who can't go to Universal Hollywood, here is the on-ride video. And no need to say that if you intend to go at Universal Studios in a near future or simply want to keep the surprise it's better to don't watch this on-ride video!
Picture and video: copyright Universal Studios