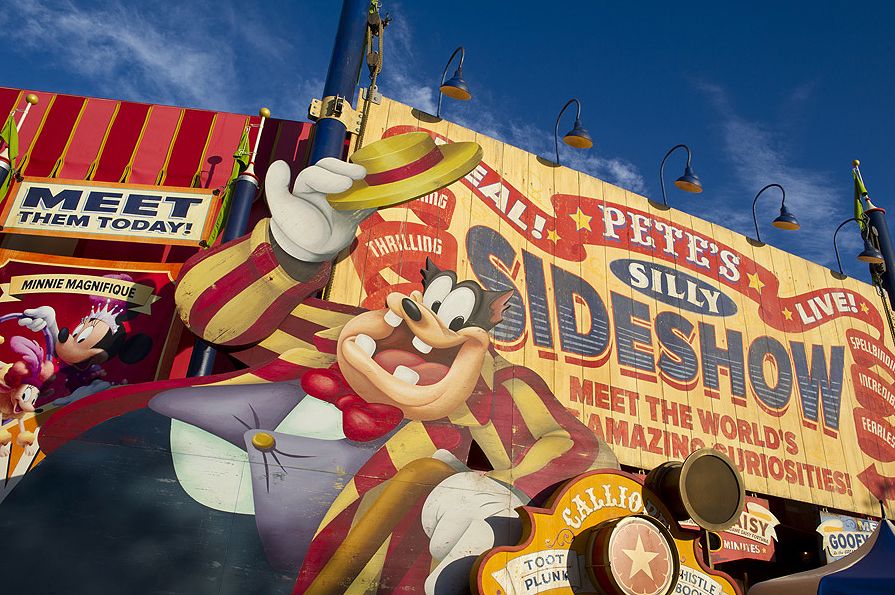 Story Book Circus at WDW Magic Kingdom Fantasyland is now completed and open since this morning! Among what was not yet open is Pete's Silly Sideshow and Big Top Souvenirs, both under circus tents.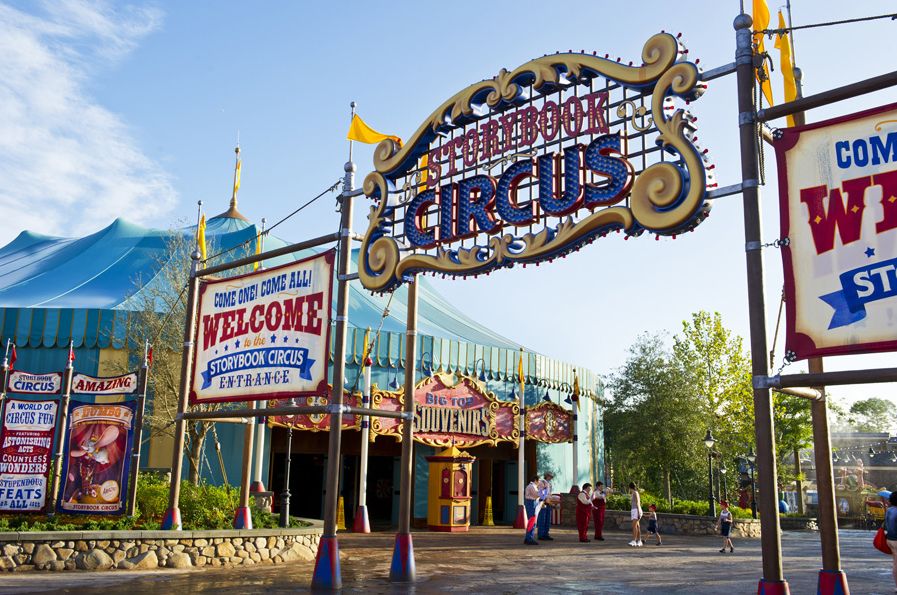 At Pete's Silly Sideshow, basically a character meet and greet location guests can
choose to meet either Donald Duck as The Astounding Donaldo "the most charming of snake charmers", Goofy as The Great Goofini
"circus stuntman extraordinaire", Daisy Duck as Madame Daisy Fortuna "a mysterious gypsy fortuneteller", or Minnie Mouse as the Siren of the Seine "Parisian poodle trainer Minnie Magnifique". Sure, it's just meet and greet characters locations, but detailed props and settings help to
fully immerse the guests "in the world of the circus sideshow".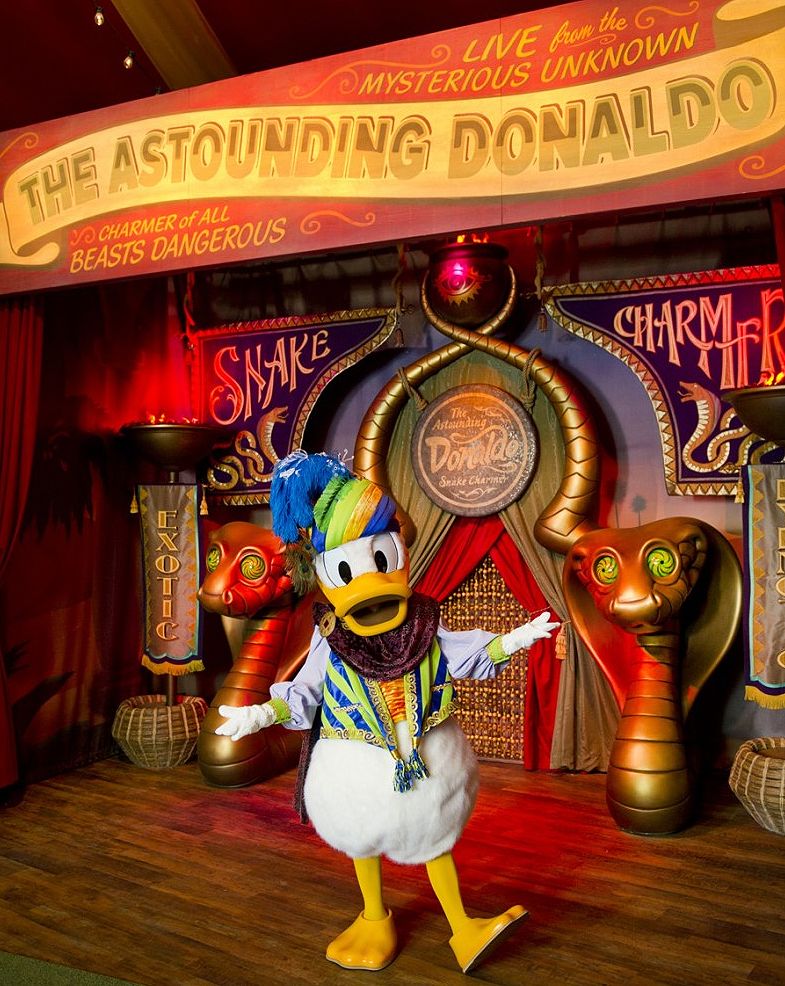 The always excellent Jeff Lange was there this morning and filmed a great video of Pete's Silly Sideshow that you can see below. I remind you that Jeff is also doing the best DVDs i know about WDW, and more, so i strongly recommend you to have a look at the JeffLangeDvd.com web site HERE.
Pictures: copyright Disney
Video: copyright Jeff Lange