Editor's Note: Except if you're living on another planet you probably heard about this incredible achievement that Austrian parachutist Felix Baumgartner did yesterday by jumping from an altitude of 128000 feet ( 39 km ) above the Earth - the edge of space and almost five times the height of Mount Everest! - and broke the sound barrier at a speed of 1 341,9 km/h. After a long free fall he successfully opened his parachute and landed near Roswell, New Mexico.
Whatever one can think about this, Felix Baumgartner is an amazing exploit that require to be extremely bold - and of course a perfect training and impeccable preparation, technically speaking.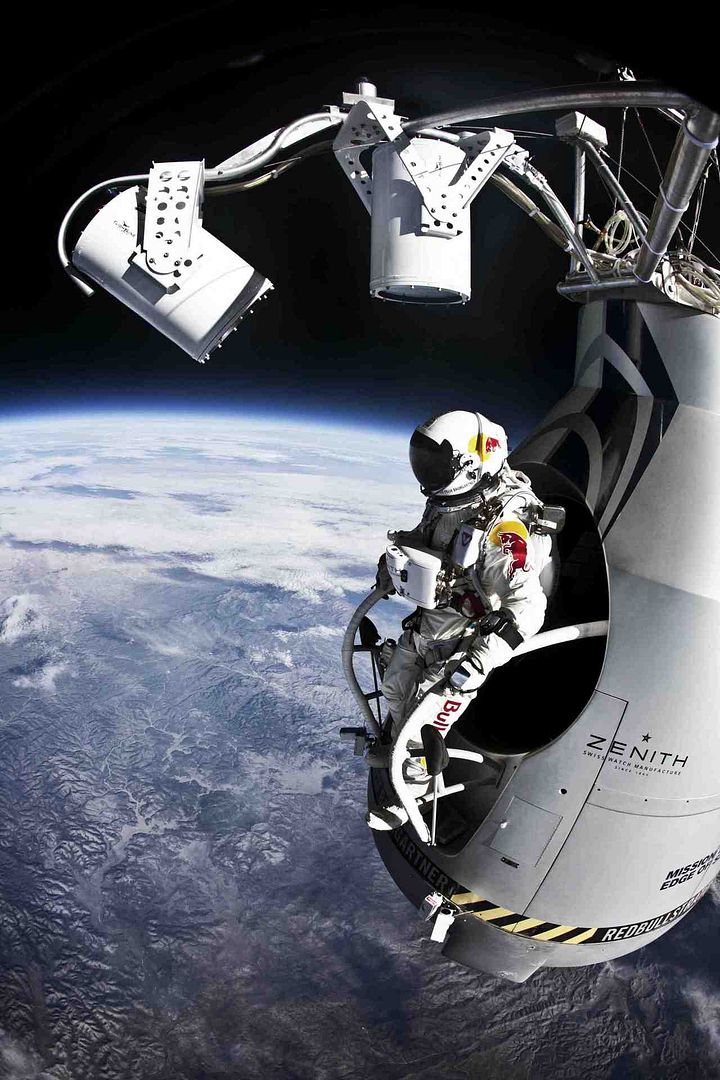 In the world we're living in which people are more and more ( and sadly ) blasé, Felix Baumgartner succeeded to stun everyone. And
for those of you who didn't watched any video of Felix exploit i've found for you the best available and embedded them in my article on my Innoventions Blog, and you better don't miss them as knowing about it is one thing, but watching Felix jump will help you to understand how amazing his jump was. Go ahead, jump to my Innoventions Blog, it's right HERE.