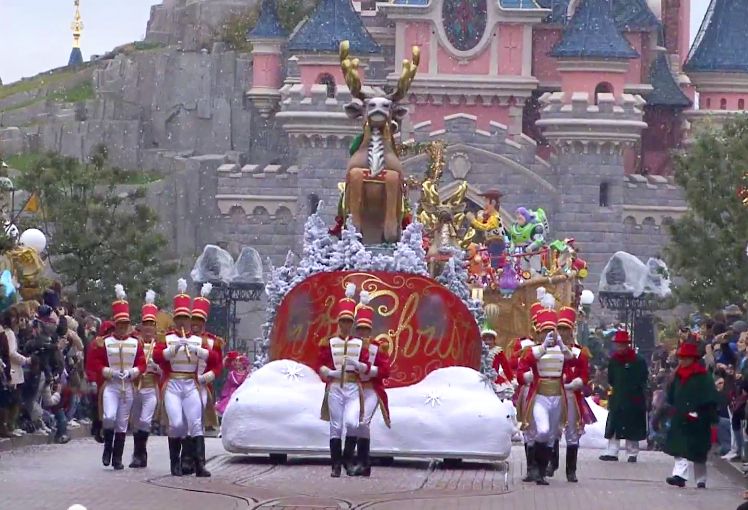 I'll have for you very soon a full update on the Diosneyland Paris Chrisams event that happened this week-end, but in the meantime here is a great video of the new "Christmas Cavalcade". It's a short but merry Christmas parade with
four different floats which include one looking like a toy box with Buzz and Woody, one with Santa Claus on his christmas sleigh, one float with the elfs and deers and one with Mickey and his friends. Please note that this new Christmas Parade does NOT replace the daytime "Disney Magic on Parade" but replace the 20th Anniversary Train.
On with the show, now, and make sure to choose to watch this HD video in the higher definition!
Video: copyright Dlrpfans.be