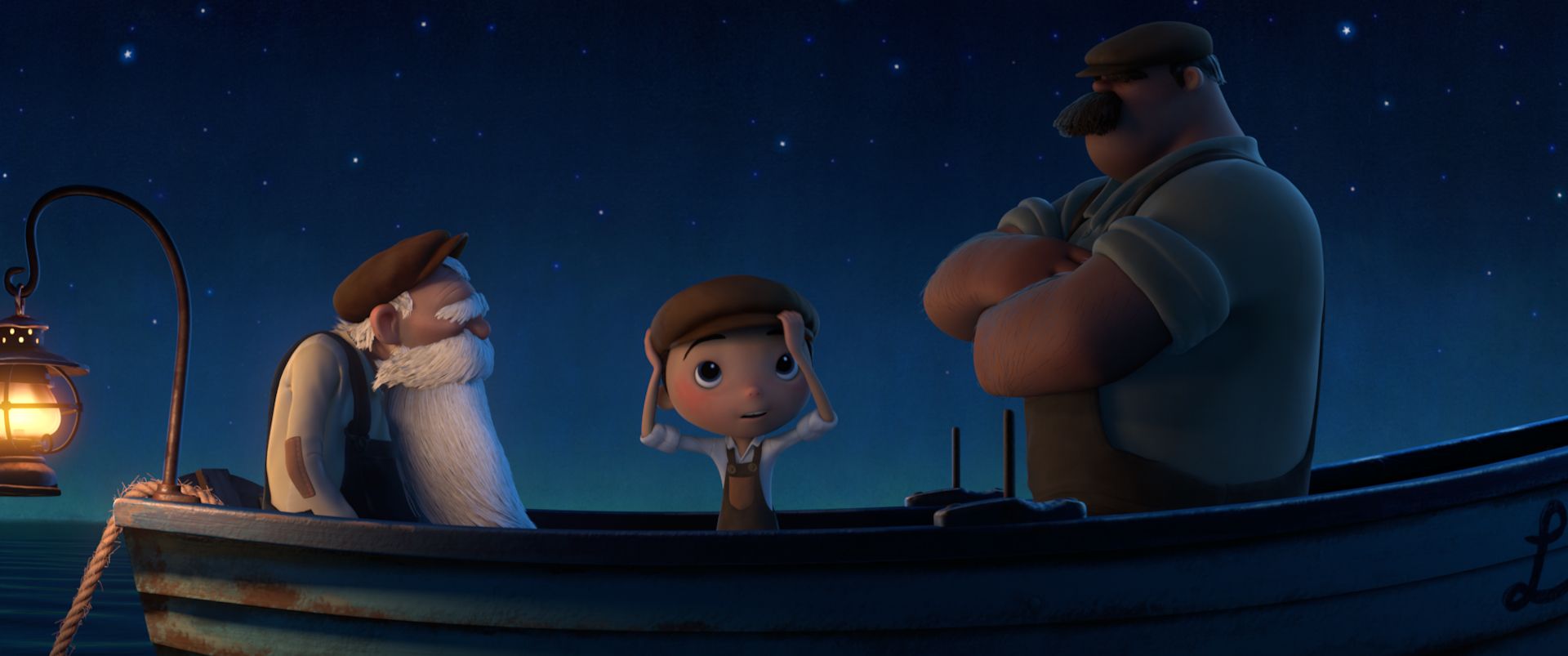 If you haven't seen yet Pixar latest animated short "La Luna", a true wonder you really have to, it's not only one of the Pixar short ever made - and one of the longest one with almost 7 min long - but also the most poetic.
La Luna tells "the fable of a young boy who is coming of age in the most peculiar of circumstances. Tonight is the very first time his Papa and Grandpa are taking him to work. In an old wooden boat they row far out to sea, and with no land in sight, they stop and wait. A big surprise awaits the little boy as he discovers his family's most unusual line of work. Should he follow the example of his Papa, or his Grandpa? Will he be able to find his own way in the midst of their conflicting opinions and timeworn traditions?"
Enrico Casarosa, director of La Luna began his career at Pixar Animation Studios in January 2002 by doing starboards for Cars and Ratatouille. Watch below La Luna in its full version, and fast, as it shouldn't stay long on Youtube.
Picture and video: copyright Disney - Pixar