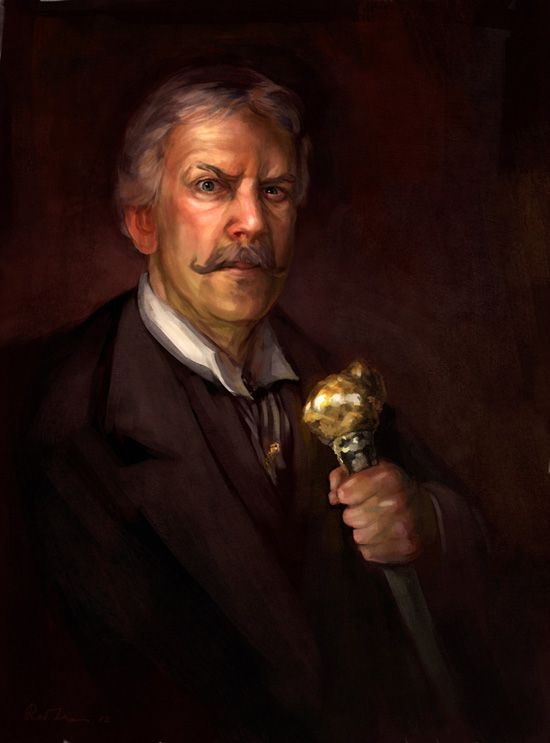 You may have read this news early this week on other websites and i'm a little bit late on this one but i wouldn't have missed for anything to post this great portrait of legendary WDI Imagineer Tony Baxter as
Barnabas T.Bullion. Who is Barnabas T.Bullion, you ask? Well, WDI Imagineers have imagined a new back story for WDW Magic Kingdom Big Thunder Mountain and here is the official enhanced storyline:
"Barnabas T. Bullion is the founder and president of the Big Thunder Mining Company. The longtime mining magnate comes from a powerful East Coast family and considers gold to be his very birthright by virtue of his oddly appropriate name; in fact, he considers the ultimate gold strike to be his destiny. And that is why he is having so much trouble with Big Thunder Mountain. According to superstitious locals, Big Thunder Mountain is very protective of the gold it holds within, and the unfortunate soul who attempts to mine its riches is destined to fail. And so far that prophecy is coming to pass. The mine has been plagued by mysterious forces and natural disasters ever since. And yet the Big Thunder Mining Co. is still in operation. In fact, Bullion is discovering new veins of gold and digging new shafts every day, offering a closer look at the Big Thunder mining operation than ever before. But a word to the wise for anyone attempting to visit the mountain: watch out for runaway trains."
I like the portrait very much, i think they did a very good job. There is also a new painting showing Big thunder Mountain and apparently both of them will be displayed in the new interactive queue currently being built at WDW MK.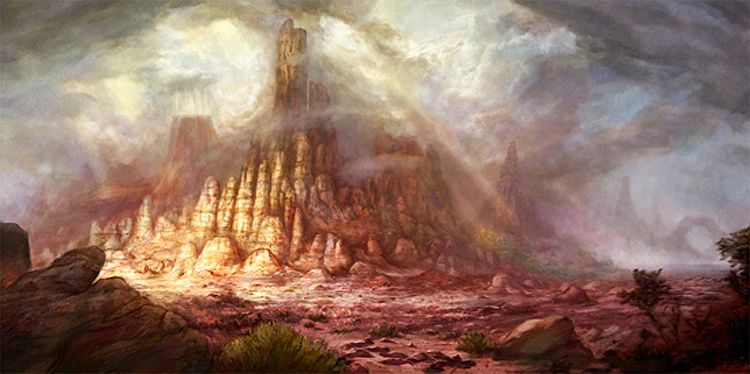 And, as we're talking about Tony i thought you might be interested by this video interview done last August by the WDW Radio website in which Tony Baxter talks about his beginning at WDI.






Pictures: copyright Disney