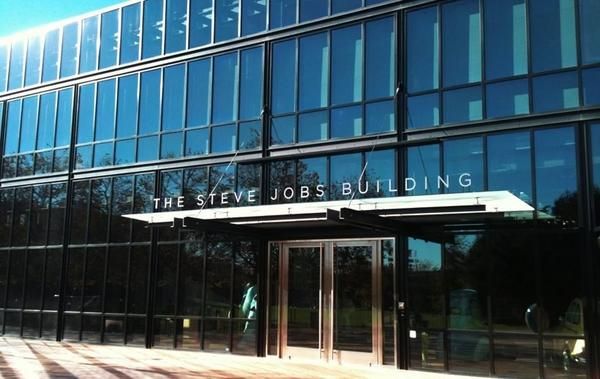 Pixar just did a great tribute to Steve Jobs. I remind you that Steve played a large role in the creation of Pixar and even financed the studio long before it became profitable, with millions of his own money to keep Pixar afloat because he believed in digital animation and in the work of Pixar animators. In the end credits of
Brave
, there was a touching tribute to Steve Jobs but now, a greater tribute has been done to Steve on Pixar's campus as Pixar gave his name to the studio's main building.
As usual with Steve he get really involved in the design of this building and he was the one who wanted a central atrium to stimulate encounters between everyone working at Pixar. Later, John Lasseter revealed in Steve Jobs biography that Steve was right and Lasseter explain how, thanks to the atrium lobby, he met
from opening day
people he didn't met since months!
Picture: copyright Pixar