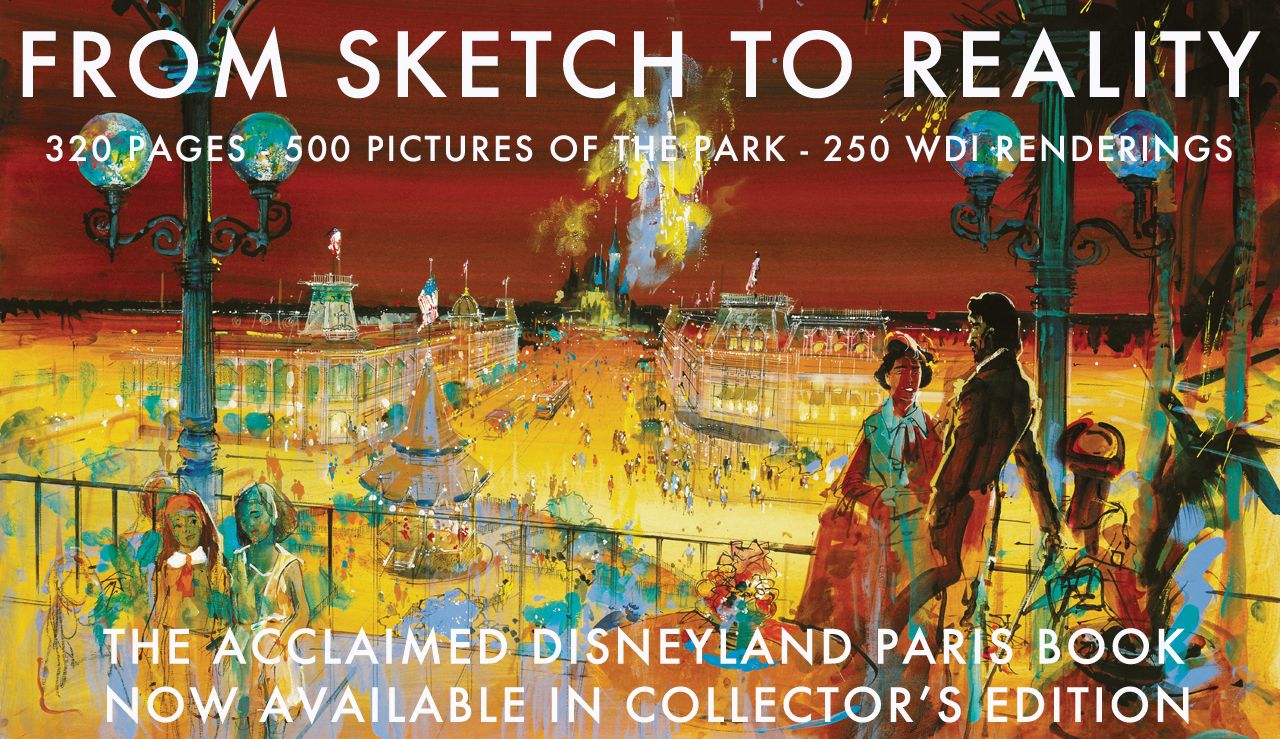 To celebrate the new year beginning tomorrow evening Neverland Editions and Disney and more are doing a "New Year special offer" on the Disneyland Paris, from Sketch to Reality book! Order your collector copy on December 31st or January 1st and get the DLP book at the special New year price of 75€ ( $99 )+ 15€ shipping worldwide - instead of 135€ ( $180 )! This offer is valid for both english or french editions - just let us know which one you want.
As usual Payment can be done with Paypal - Paypal payment must be send to: neverlandeditions@gmail.com or Bank Transfer. For any order, please send us your shipping address by email at: neverlandeditions@gmail.com and also tell us which edition you want ( english or french )
OR, even more simple, you can use the one-click Paypal button below (Please use only the button below and not the one on the right bar as only the button below is coded with the New Year's special offer price.
Still don't know how the book look like? Please go
on the book page HERE
to learn more about this fantastic book and read the comments of those who already own the book OR have a look at the video below showing you the whole book!
This New Year special offer is only valid two days, Dec 31, 2012 and Jan 1, 2013, so don't miss it!
Artwork: copyright Disney