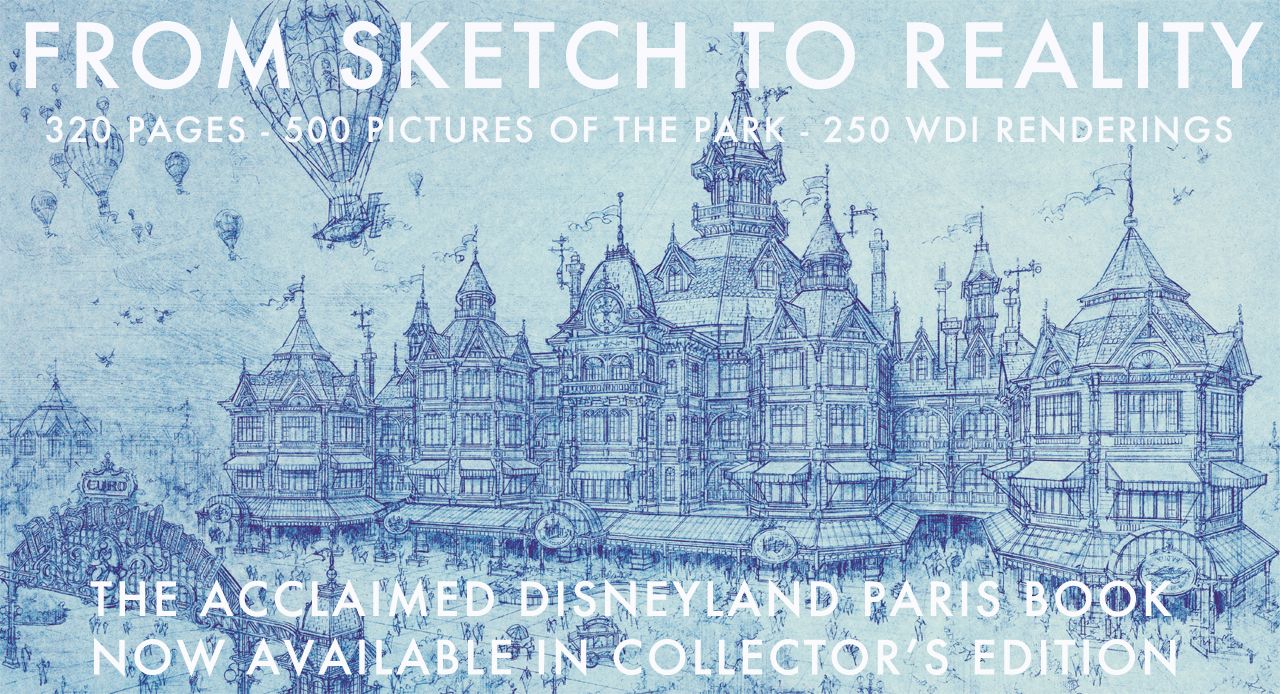 Howdy, Folks! Just to let you know that there is only four more days before the end of the Christmas special offer on the Disneyland Paris, From Sketch to Reality book with a special price of 85 euros ( $108 ) - instead of 120€ ( $155 ) and 15€ only for shipping wherever you live on the planet!
This Christmas special offer is a great one thanks to it you can save $45 on the normal price of this great book that everyone who owns it love! ( no kidding, everyone love it! )
As usual you can send your payment with Paypal at: neverlandeditions@gmail.com and send your order at the same email address. Bank transfers are also possible.
More infos about the book, including videos showing you the whole book
on the book web site HERE
.
Also, for those of you who like to buy on eBay
the book is available on eBay in its English edition HERE
And also on eBay
in its French edition HERE
. The book is sold on eBay at the same price and you can also pay with Paypal but of course if you can it's better if you order it directly to me which will avoid me to pay the eBay fees.
Finally, you can also order t
he English edition through Amazon.co.uk HERE
. We are doing the shipping, not Amazon so it will be done with the same quality than we do with our direct orders.
One click payment available through the Paypal button below!
Never seen the book before? No problem, you can discover ALL the book thanks to the video below!
Picture: copyright Disney