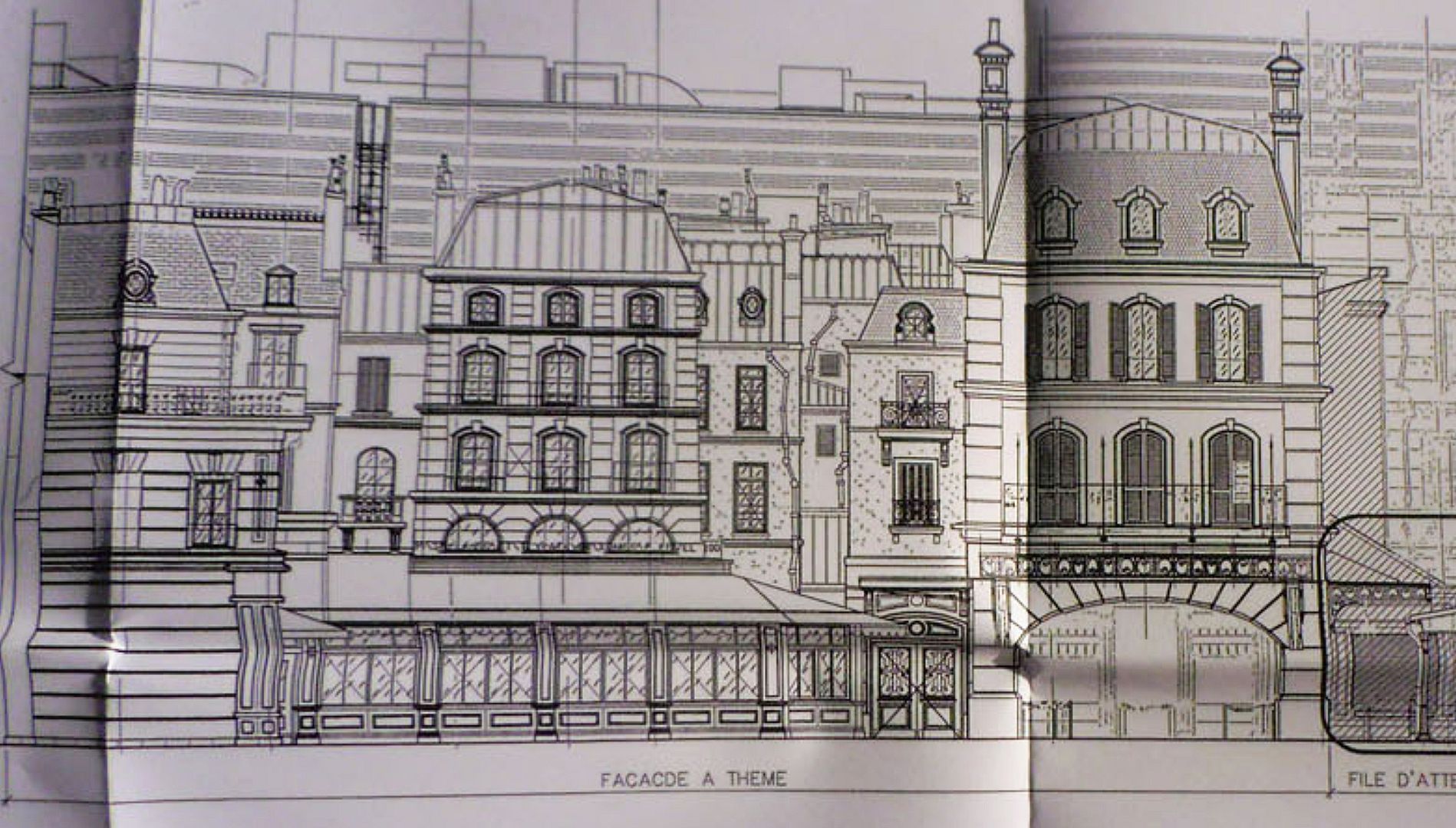 The Disney Central Plaza forum has posted the official blueprint of the upcoming WDS Ratatouille attraction facade. It's not a top secret document as everyone going to the city Hall of Chessy can see it. As we knew already the facades of this little land will be a mix of different architectures of Paris buildings. Above, the facade that will hide the show building. On the full blueprint below, if you enlarge the picture, you can see on the right part of the blueprint that the previous DLP costuming building will be hidden by others "Parisian" facades which is a real good news.
Obviously when WDS guests will come in this corner of the park they will have the feeling to arrive in a typical Parisian area/plaza - may be not too exotic for people living in Paris but surely it will be for the others millions of DLP non-parisians guests who are coming at DLP every year. The opening of the Ratatouille ride is expected in 2014, one more year to wait!

Picture: copyright Disney Many thanks to Mouetto of the DCP forum.