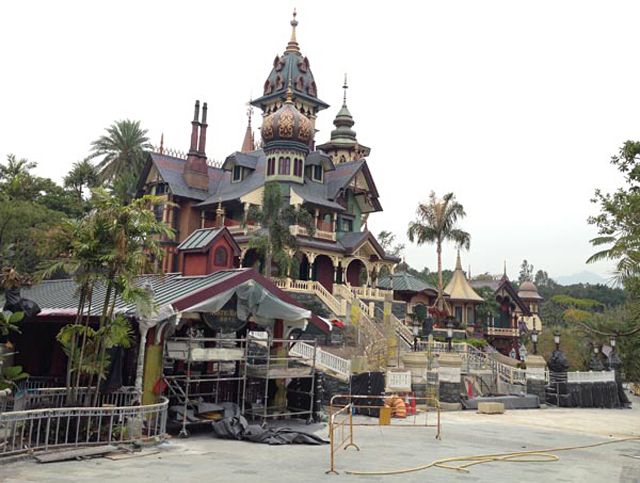 Lance, from Screamscape, has posted two great new shots of Hong Kong Disneyland Mystic Manor that he received from one reader. Apparently the outside is now almost at 100% ready and, inside, the ride itself is always in testing mode. It seems that the ride entrance will be through the first building on the left, or may be it's there that might be delivered the Fast Pass. So far, Mystic Manor opening at HKDL is now scheduled to open mid-May instead of July and just like you i can't wait for the ride opening! And, yes, the ride system will be trackless as envisioned from the start.
Make sure to check regularly
the last news on Screamscape right HERE
!
Pictures: copyright Screamscape / Anonymous