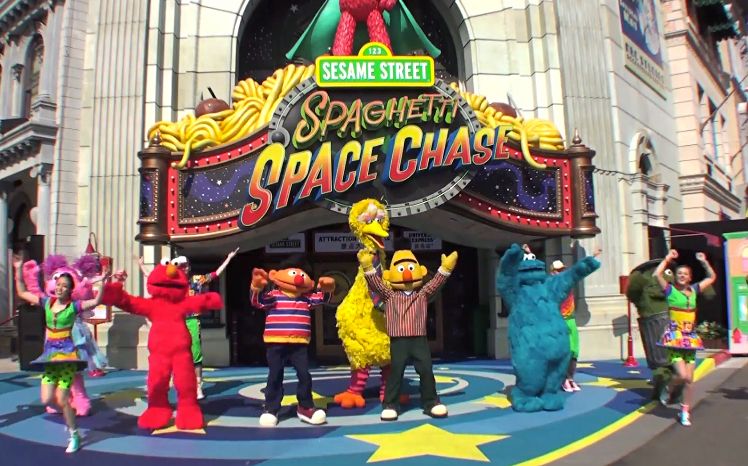 Universal Singapore Sesame Street Spaghetti Space Chase had its official opening and here is some videos showing the celebration opening with Seame Street characters as well as interviews of KBCreative Ride Designer Kevin Barbee!
First, the video of the short opening celebration...
And next the video with KBCreative ride designers.
And for those of you who haven't yet seen the ride here is a NEW video which, this time, will show you the ride to the last scene!
Picture and videos: copyright Universal Singapore