21 Years ago Disneyland Paris was opening its gates in France and the park is celebrating today its 21st Anniversary. No pictures yet of what will happen today but i did last week in the park two cool videos for you and i suggest that we begin by the first one which show the newly refurbished Pirates of Caribbean.
No Jack Sparrow Audio-Animatronics has been added yet in the ride, but everyone is saying that they did a great work on the lighting and almost all effects and AAs are working, even the famous and DLP POTC version only pirates duelists although they still are not as perfect as they were 21 years ago. Also note that the filming begins with the first fall and the pirate ship as the video of the scenes before was definitely too dark. Hope you'll enjoy the ride anyway!
Let's move to Sleeping Beauty Castle or, more precisely, under the castle!...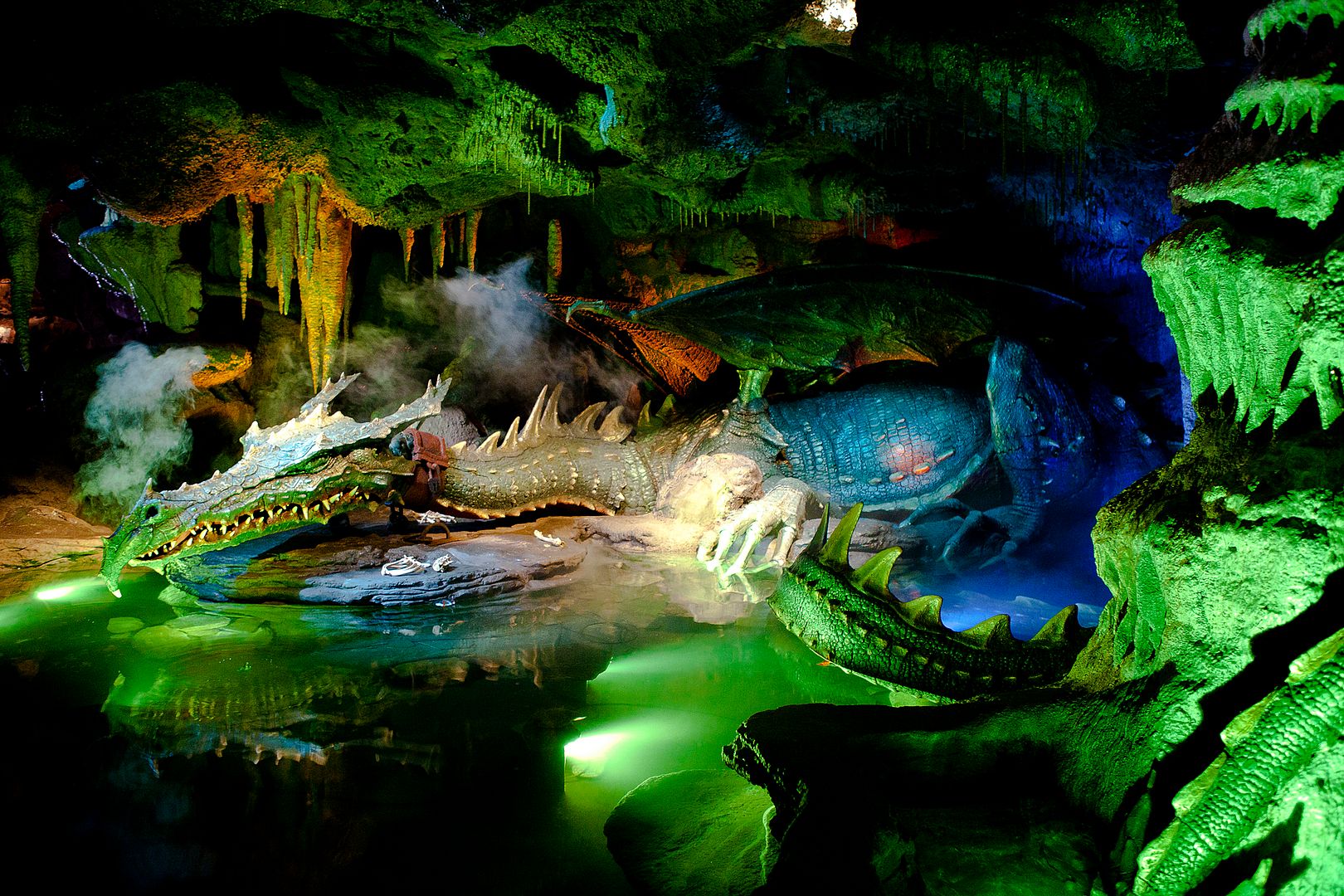 ...As the other video is a closer look to one of DLP greatest Audio-Animatronic, the dragon of "La Tanière du Dragon" located under Sleeping Beauty Castle, also another DLP exclusive, not to be missed when you visit the park. Here, too, they did some changes on the lighting some months ago and you can see better the part of the dragon body in the back.
Well
I also shot normal pics and i have a selection of high-res pictures that should look great as wallpapers for your desktop but Photobucket don't work today so instead i've embedded the video of DLP Grand Opening which happened exactly 21 years ago! Don't forget too to follow me
on the D&M Facebook page HERE
.
And if you can't be in the park today, let the park come to you with the great Disneyland Paris book, the whole park in 320 pages with 750 photos! From now till April 15 i put on sale signed copies of the book in its collector edition and that both english and french editions are available. This is the very first time that collector's edition copies would be signed so they will be "double collector"!
Don't miss this great offer, signed copies are even with a 20€ discount on the normal price! You can have more infos about this gorgeous 320 pages book HERE and you can use the one-click Paypal button below if you wish.
Pictures and video: copyright Disney and more