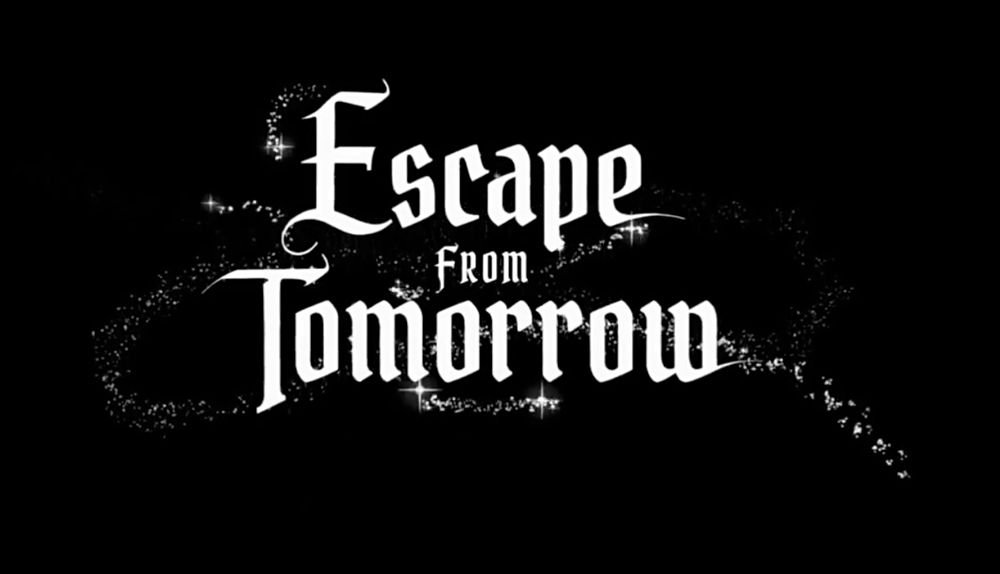 A first trailer has been released for "Escape from Tomorrow", this indie movie which was filmed
almost
entirely with no Disney authorization at Walt Disney World and Disneyland! The movie had its premiere at the Sundance film festival a few months ago and a first clip was released at that time, not showing anything of WDW. But the trailer you will see below has plenty of scenes shot at WDW!
Here is how L.A Times describes the storyline in its article: "Basically, the film is about a down-on-his luck fortysomething father (Roy Abramsohn) on the last day of a Disney World vacation with his henpecking wife and their two angelic children. As he takes his children to various attractions, the father is haunted by disturbing imagery; he is also, in the meantime (and with his children in tow), tailing two young flirtatious French girls around the park".
What the L.A Times forgot to say in their synopsis is that the father learn by a phone call on the last day of his WDW vacation that he's fired from his job. And, even if he is suddenly shocked and depressed, decides to don't tell it to his wife and children.
So, for the L.A.Times "Ultimately, Escape from tomorrow is a character study about a man who seems to have lost any sense of optimism in a place that's overrun with it".
But apparently it's more complicated than that with a third act which "takes on an increasingly macabre tone. And though the movie borrows tropes from horror movies (think young girls running out of sight and creepy smiling dolls) and 1950s futurism, it most often evokes David Lynch, both in its deadpan tone and its utter inscrutability".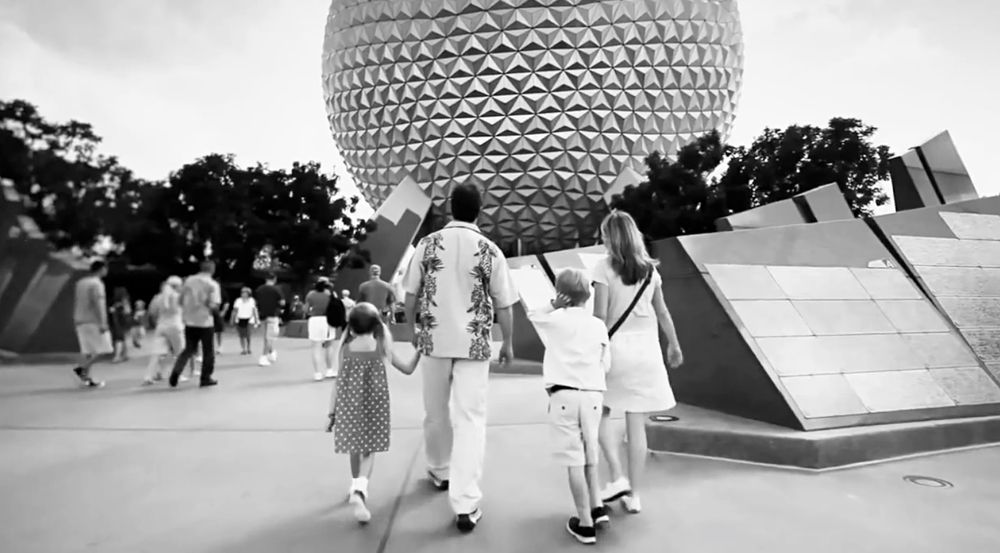 The movie will finally be released in limited theaters on October 11 in the U.S - as well as in VOD - and it seems that Disney finally decided to don't send his lawyers against the movie, which is good news as i'm really curious to see it.
So here is the trailer below and i remind you that the film was shot entirely with a Canon 5D Mark II, entirely in black and white, and the B&W looks gorgeous.
Don't miss also this short video interviews of the two main actors of the movie, which include additional sequences from the movie.
I remind you too that the movie score is already available for purchase and download online. It's always interesting to hear the soundtrack of a movie as he tells more about the mood of it and i have to say that i was surprised, just as they said in the production notes, by the romantic mood of Abel Korzeniowski score. To be honest, considering the film storyline i was expecting something more depressing, but finally not and the whole thing is really good. If you go
HERE you'll be able to listen 30 sec of each track.