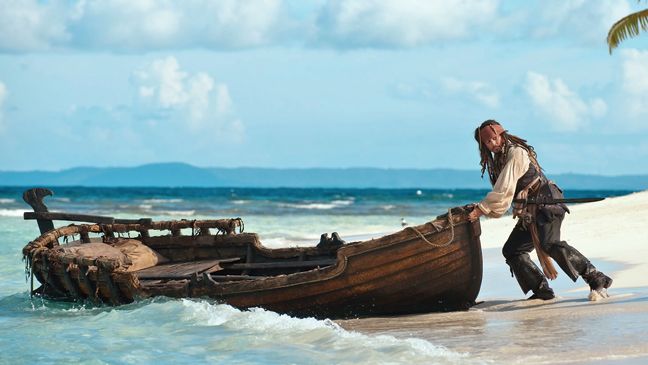 According to The Hollywood Reporter Pirates of Caribbean 5 "Dead Men Tell No Tales" July 2015 release date has been postponed to Summer 2016. Considering the number of big blockbusters scheduled for a release on this summer 2015 - see my previous article HERE - it's not a bad idea. But what seems to be behind this decision is something different apparently linked with the script written by Jeff Nathanson:
"
According to the producer, the
Pirates
filmmakers weren't happy with screenwriter
Jeff
Nathanson
's initial script, and he's now at work on a second attempt based on the well-received outline:
"We have an outline everyone loves but the script is not done... w
e want a script that everyone's signed off on and a budget that everyone's signed off on"...
A source says the studio thought the original Nathanson script "was too expensive but it was also really complicated and hard to follow."
With Star Wars 7, Avengers 2 and Pixar's Inside Out and Finding Dory the same year Disney will have plenty to do so the postpone of POTC 5 is no big drama. And by the way, the Marvel Ant Man movie who was supposed to be released Nov 2015 will finally be released in July, not only because there is a date available now that POTC 5 cancelled its July release but also to don't have to face the November release of the next James Bond.
In terms of theme parks the postpone of POTC 5 might have an effect on Disneyland Paris if the park was waiting for its release to introduce the Jack Sparrow AAs in the POTC attraction. In two words, DLP fans must not expect a POTC update before 2016 - and IF Disneyland Paris decides to do it, which is not sure yet.
Picture: copyright Disney