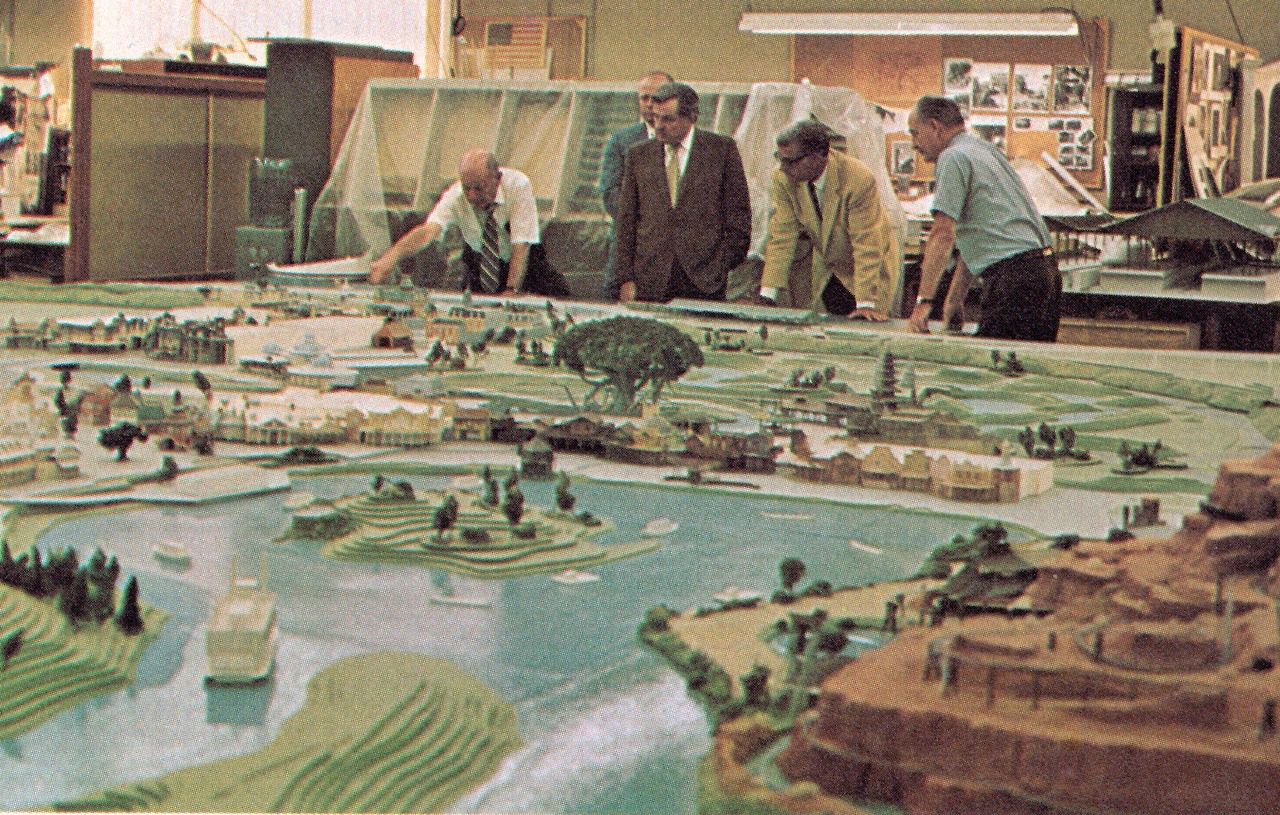 There is not a lot of pictures in which we can see - even just a bit - the model of Marc Davis mythical Western River Expedition attraction. But on the picture above showing WED Enterprises Imagineers with WDC executives in front of WDW Magic Kingdom model the mountain you see on the bottom right was the one for Western River Expedition. As we know the attraction was cancelled later and they built Pirates of Caribbean instead.
On the picture the man in the yellow jacket is Card Walker, the man pointing on the model is Bill Martin,
the man in the brown jacket is Donn Tatum,
the man behind him is Dick Nunis and the man on the right is Disney Legend and Imagineer John Hench.
Picture: copyright Disney