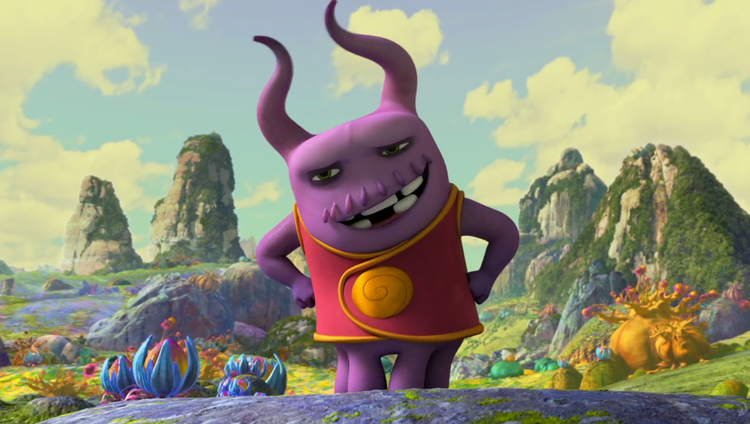 Dreamworks upcoming new animated movie "Home" will be released in theaters November 26 and they've released a 4 minutes excerpt video. It's a fun animated and an adaptation of the children's book by Adam Rex. The story is about an alien race on a search for a planet to hide from a mortal enemy, the leader of the alien race being voiced by Steve Martin.
Here is the synopsis:
"An overly optimistic, yet inept, alien race named Boov, led by Captain Smek (Martin), invades Earth to hide from their mortal enemy and make it a new home. Convinced they are doing a favor, they begin to relocate the human race. But one resourceful girl named Tip (Rihanna), manages to avoid capture, accompanied by a banished Boov named Oh (Jim Parsons), who has accidentally notified the enemies of his whereabouts."
Picture and video: copyright Dreamworks