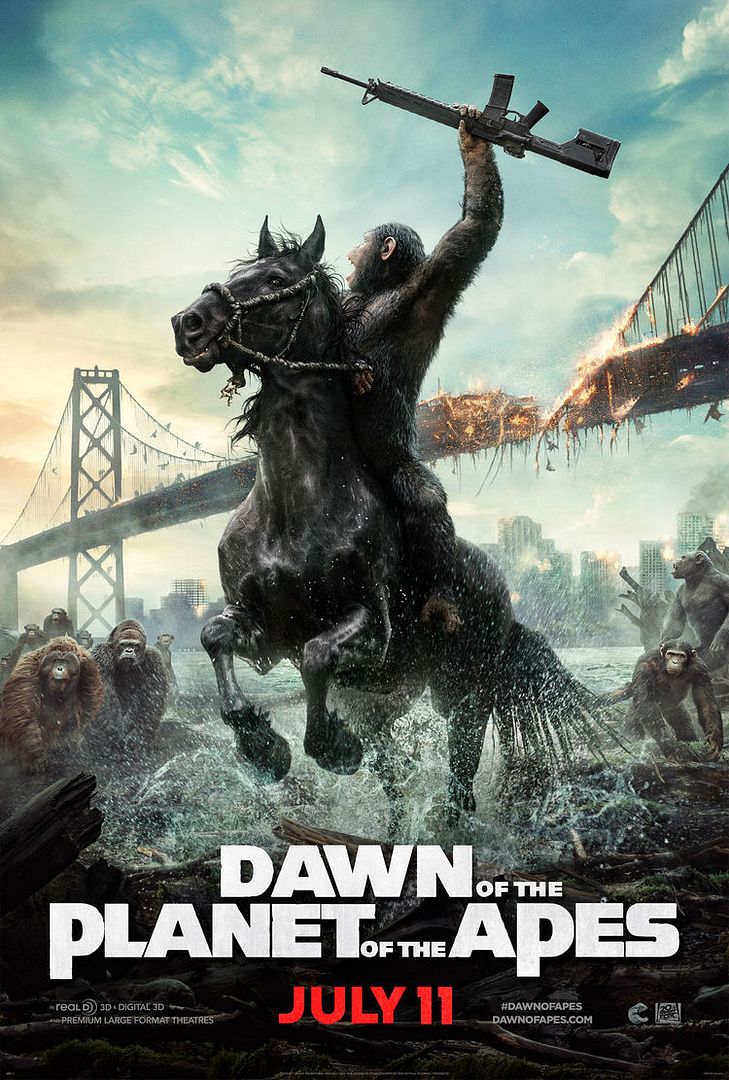 Just come back from theater to watch Dawn of the Planet of the Apes which is absolutely great! It's still an in-between sequel, i.e the next one will be probably the "final battle" during which the apes will conquer the Earth but we're not in a lab anymore like during the first one and everything happen in a post-epidemic devastated San Francisco and forests nearby. Actors and script are great - and the great Gary Oldman is part of the cast!
But what will stun you is the unbelievably amazing realistic quality of the CGI creation of the apes. We all know that the technology now allows CGI wizards to create absolutely everything, but here it's not only the physical look of the apes which is stunning, it's how they've succeeded to give them emotions. Really exceptional, and some of the apes are definitely chilling. I mean, you really pray that this will never happen for real! Go out and watch it, you shouldn't be disappointed!
Below, the final trailer for those who've not seen it yet!