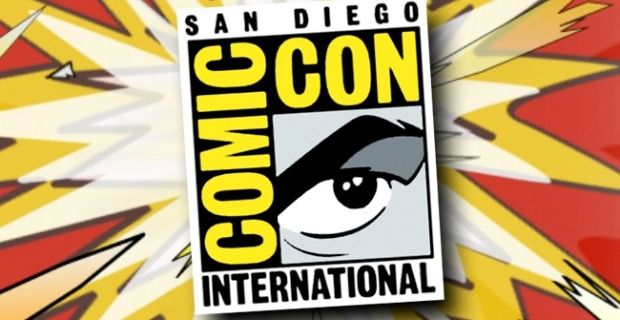 As you may have noticed there is not a lot of news either from Disney or Universal, and it's normal, if we except the new night parade coming at HKDL in September all majors attractions have opened on both side, and as there is no D23 Expo this year you can't expect any major announcement before a long time - except if Disney finally announce officially a Star Wars Land - but i don't believe it will be done soon - or the long awaited placemaking at DLP WDS but this probably won't be announced either before this fall.
However if we can't await theme park news, there surely will be news about movies and this will be anytime soon at the San Diego Comic Con between July 24 and 27 where all big majors will present their upcoming movies. So, here is the Comic Con program for the Thursday, Friday and Saturday! The article is now updated with Sunday program.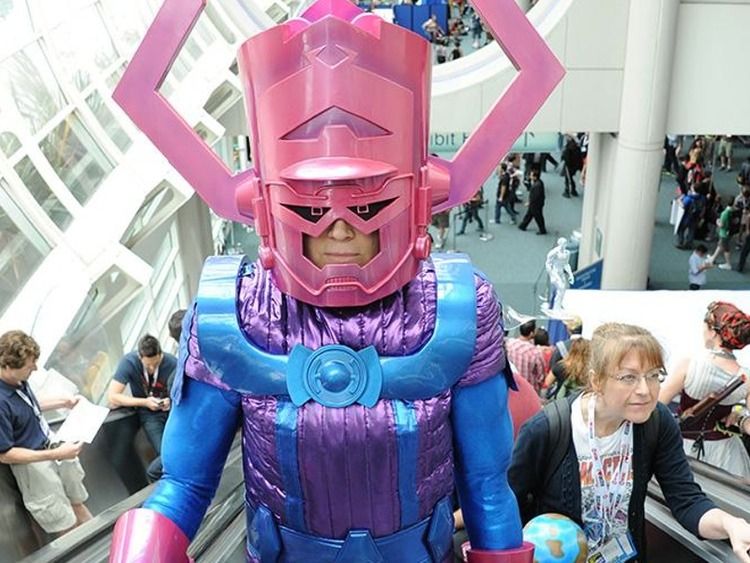 Thursday - July 24th
24
- Jack is back at Comic-Con, damn it! Kiefer Sutherland takes the stage to celebrate24's most iconic moments and highlights of Jack Bauer's triumphant return in 24: Live Another Day. Catch the exclusive sneak peek at highly anticipated Blu-ray and DVD featurette, Worlds Collide, illustrating how the pulse-pounding storytelling was created for this thrilling new season. Screening and discussion moderated by executive producer Jon Cassar to be followed by Q&A.
Thursday July 24, 2014 10:00am - 11:00am
Ballroom 20
The Legacy and Return of Battlestar Galactica
- Richard Hatch (Tom Zarek, Captain Apollo), Jamie Bamber (Lee Adama), and Dr. Kevin Grazier (science consultant for Falling Skies, Battlestar Galactica, Eureka) host a discussion and Q&A on the upcoming Battlestar Galactica movie and where fans would like to see the story and characters go. Panelists include Luciana Carro(Battlestar Galactica, Falling Skies) and producer Alec Peters (Propworks, Battlestar Galactica auction, Axanar), plus surprise guests and theatrical trailers.
Thursday July 24, 2014 10:30am - 11:30am
Room 6BCF
Hasbro: Transformers
- Members of the Hasbro and Hasbro Studios team will give fans an exclusive sneak peek at the new animated series Transformers: Robots In Disguise airing in early 2015 on Hub Network in the U.S. and globally. Attendees will also get a first look at the third season of Transformers: Rescue Bots, also airing on the Hub Network. In addition, attendees can celebrate the 30-year legacy of the Transformers brand and experience exclusive reveals of never-beefore-seen product. The Transformers team members will also host some Q&A for your burning Transformers questions!
Thursday July 24, 2014 11:00am - 12:00pm
Room 25ABC
Under the Dome: Panel and Exclusive Sneak Preview
- The hit summer series is back for its second season, bigger than ever with higher stakes and catastrophic developments that leave no one safe under the dome. The inhabitants of Chester's Mill must decide who to rally behind as Big Jim continues to fight for the town's trust and allegiance, all while resources dwindle and the post-apocalyptic conditions continue to intensify. There are new faces, bigger mysteries, betrayal of alliances, and monumental revelations about the dome, which will lead to a shocking discovery of what is behind it. Journey back under the dome, where you can't always believe what you see and nothing is impossible. An exclusive sneak preview at what's to come in season 2 will be followed by a panel discussion with the cast: Mike Vogel (Bates Motel), Dean Norris (Breaking Bad), Rachelle Lefevre (Twilight),Alexander Koch, Colin Ford, and Mackenzie Lintz, along with executive producerNeal Baer.
Thursday July 24, 2014 11:15am - 12:00pm
Ballroom 20
Toy Story That Time Forgot
- Calling all Toy Story fans! ABC and Disney•Pixar present an exclusive first look at the upcoming holiday special, Toy Story That Time Forgot. Executive producer Galyn Susman (Toy Story OF TERROR!), director Steve Purcell (Brave), and head of storyDerek Thompson (WALL•E) give you an exclusive inside look at the sketches, storyboards, and concepts that went into the making of this Disney•Pixar special!
Thursday July 24, 2014 11:15am - 12:15pm
Room 6A
DC Entertainment All Access: 101
- DC Comics's backlist is full of the most exciting stories ever told! New fans and veteran fans alike are welcome for an in-depth tutorial on the essential stories and products that make up DC Comics's rich history. At DC Entertainment, there's never been a better time to be a comics fan!
Thursday July 24, 2014 11:30am - 12:30pm
Room 6DE
Masters of the Web: Comic Book Movies
- A discussion of the state and slate of current and upcoming major comic book movies with top YouTube movie pundits, including Manu Bennett (TV's Arrow), John Campea (AMC Movie Talk), Jeremy Jahns (YouTube film critic), Tiffany Smith (DC All Access), Kristian Harloff and Mark Ellis (Schmoes Know), and Jon Schnepp (AMC Movie Talk).
Thursday July 24, 2014 11:30am - 12:30pm
Room 24ABC
Dreamworks Animation - TBA
Thursday July 24, 2014 11:30am - 1:00pm
Hall H
Halo: Nightfall: A First Look
- Prepare for your next step in the Halo Journey with a deep dive into Halo: Nightfall, the upcoming live-action digital series from 343 Industries and Scott Free Productions. Panelists include 343's Kiki Wolfkill (executive producer) and Frank O'Connor (franchise development director) along with key Halo: Nightfall cast and crew. Be among the first to get the details of the story and production. They'll also share a groundbreaking new experience that will play a big part in how stories are told in the Halo Universe.
Thursday July 24, 2014 11:45am - 12:45pm
Room 6BCF
Sony Pictures Entertainment
- Get your first look at two of next summer's most anticipated films. First, Scholastic's iconic book series Goosebumps, written by R. L. Stine, has already captured the world's imagination-selling over 400 million books worldwide. Now it's coming to the big screen, with Jack Black starring as the author himself and Rob Lettermandirecting. Jack and Rob will tell you all about how Stine's monsters are coming to life on the big screen. The film hits theaters on August 7, 2015. Then, stay tuned as director Chris Columbus has a special video announcement about his upcoming filmPixels, starring Adam Sandler (in theaters May 15, 2015)-you'll find out how one lucky Comic-Con badge-holder might win a chance to be a part of the movie.
Thursday July 24, 2014 12:30pm - 1:30pm
Indigo Ballroom, Hilton San Diego Bayfront
The Giver
- Twenty years in the making, fans of the novel can rejoice: The Giver is coming to the big screen. The Weinstein Company and Walden Media will premiere exclusive footage from the upcoming film with stars Jeff Bridges, Brenton Thwaites, Odeya Rush, director Phillip Noyce, and bestselling author Lois Lowry.
Thursday July 24, 2014 1:30pm - 2:30pm
Hall H
The Art of Big Hero Six
- Walt Disney Animation Studios presents director Don Hall, producer Roy Conli, production designer Paul Felix and character designer Shiyoon Kim as they share the visual development of Walt Disney Animation Studios' November 7, 2014 film,Big Hero 6. The action-packed comedy adventure tells the story of robotics prodigy Hiro Hamada, who learns to harness his genius - thanks to his brilliant brother Tadashi and their like-minded friends: adrenaline junkie Go Go Tomago, neatnik Wasabi, chemistry whiz Honey Lemon and fanboy Fred. When a devastating turn of events catapults them into the midst of a dangerous plot unfolding in the streets of San Fransokyo, Hiro turns to his closest companion - a robot named Baymax - and transforms the group into a band of high-tech heroes determined to solve the mystery. Inspired by the Marvel comics of the same name.
Thursday July 24, 2014 2:00pm - 3:00pm
Room 7AB
Paramount Pictures
- Paramount Pictures will provide an inside look at their upcoming films. Attendees will view exclusive footage presented by special guests and hear the latest news for some of the year's most anticipated movies!
Thursday July 24, 2014 3:00pm - 4:00pm
Hall H
George R. R. Martin Discusses In the House of the Worm
- New York Times bestselling author George R. R. Martin (Game of Thrones) discusses his novels, projects, and the visceral new In the House of the Worm comic book series. Moderator William Christensen (Avatar Press publisher) conducts this Q&A with Martin live and in person!
Thursday July 24, 2014 4:00pm - 5:00pm
Indigo Ballroom, Hilton San Diego Bayfront
Goonies Never Say Die
- With Richard Donner's announcement that a sequel to his beloved 1985 classic The Goonies is on the way, join Goonies cast members to explore how it became an iconic movie for an entire generation, why the film has stood the test of time, and possible insights into the much anticipated sequel. Clare Kramer (Buffy the Vampire Slayer) moderates a panel of cast members and special surprise guests, including a Q&A session.
Thursday July 24, 2014 6:00pm - 7:00pm
Indigo Ballroom, Hilton San Diego Bayfront
Showtime: Penny Dreadful
- Creator and showrunner John Logan is joined by spellbinding stars Josh Hartnett(Ethan Chandler), Reeve Carney (Dorian Gray), and Harry Treadaway (Victor Frankenstein), as the monstrous new series possesses Ballroom 20. Enter the demimonde to find out what moments haunt the writer and cast from the first season and view a sneak peek to see what the cards reveal about the season ahead. The panel will be moderated by Emmy Award-nominated actress and host Aisha Tyler (Archer, The Talk), followed by a Q&A session with the "Dreadfuls." Penny Dreadful returns to Showtime in 2015.
Thursday July 24, 2014 6:00pm - 7:00pm
Ballroom 20
The Heroes of Star Wars Rebels
- The almost 20-year stretch of Star Wars history between Episodes III and IV is a dark time in the galaxy that has never before been explored on screen. The evil Galactic Empire has tightened its grip and only a select few are brave enough to stand against tyranny and ignite a rebellion. Join Star Wars Rebels executive producers Dave Filoniand Simon Kinberg as well as series stars Freddie Prinze, Jr., Vanessa Marshall,Steve Blum, Tiya Sircar, and Taylor Gray for an exclusive preview of what's to come this Fall on Disney XD in this eagerly awaited television series from Lucasfilm Animation.
Thursday July 24, 2014 6:00pm - 7:00pm
Room 6BCF
Freddy vs. Jason vs. Michael
: Inside the Minds of Freddy Krueger, Jason Voorhees, and Michael Myers - This terrible trio has terrified audiences worldwide...but what makes each one tick? Is Michael simply a sociopathic stalker, Freddy merely a manipulative monster, and Jason just a killing machine? Or will we find there's more to these slashers when we slice below the surface? Join forensic psychiatrists H. Eric Bender, M.D., Praveen R. Kambam, M.D., and Vasilis K. Pozios, M.D., from Broadcast Thought, and very special guest Mark Swift (writer of Freddy vs. Jason, Friday the 13th [2009]), as they analyze these villains' murderous motivations. Can we make sense of a vengeful boogeyman's sister obsession? Could fire turn a violent predator into a sadistic serial killer? Did "mommy issues" and bullying birth a brutish butcher? Who is the most dangerous killer, and which, if any, would be considered insane? Join the discussion moderated by horror-meister Evan Dickson of Bloody Disgusting! Discover the answers to these and other questions, and take a stab at these iconic slashers!
Thursday July 24, 2014 8:00pm - 9:00pm
Room 7AB
Dr. Horrible's Sing-Along Blog
Sing-Along - Join the fun and sing along as the California Browncoats screen Internet sensationDr. Horrible's Sing-Along Blog. Enter the horrible costume contest and win horrible prizes in four categories. Best Dr. Horrible, Captain Hammer, Penny, and "other" character from the show; and a grand prize awarded to one well-prepared individual for "Best in Show." DO NOT BOUNCE!
Thursday July 24, 2014 8:30pm - 10:00pm
Room 6BCF
Friday - July 25th
Cartoon Network
: Adventure Time - Oh my glob, what would Comic-Con be without Adventure Time? Never fear, fans, Cartoon Network is bringing back the most mathematical show on TV to Comic-Con. You know what time it is! So get off your lumps and hang out with the fantastical cast and crew as they dish on all things Adventure Time and share never-before-seen footage. The following friends will be appearing from the Land of Ooo for a super sick panel: Jeremy Shada (Finn), John DiMaggio (Jake), Tom Kenny (Ice King), and more. Moderated by the super-talented and man-of-many-voices Tom Kenny.
Friday July 25, 2014 11:00am - 12:00pm
Indigo Ballroom, Hilton San Diego Bayfront
Star Wars Storyboards: The Original Trilogy
- For the first time, Lucasfilm has opened its Archives to present comprehensive storyboards for the original Star Wars trilogy-the world-changing A New Hope and its operatic sequels, The Empire Strikes Back and Return of the Jedi-as well as never-before-published art from early conceptual and deleted scenes, in a new book from Abrams:Star Wars Storyboards: The Original Trilogy. Former ILM art director Joe Johnston will discuss the newest addition to the Abrams Star Wars Library and the singular experience of creating the iconic trilogy's storyboards with his stellar art department team. Johnston won an Academy Award for Best Visual Effects for his work on Raiders of the Lost Ark and has directedHoney, I Shrunk the Kids, The Rocketeer,Jumanji, Jurassic Park III, Hidalgo, and Captain America: The First Avenger. Moderated by Lucasfilm editor J. W. Rinzler.
Friday July 25, 2014 11:00am - 12:00pm
Room 7AB
iZombie Pilot Screening and Q&A
- Olivia "Liv" Moore, a 25-year-old medical resident, is on the fast track to a perfect life...until she's turned into a zombie. Now stuck somewhere between half-alive and undead, Liv loses all traces of her former drive and ambition. She transfers her medical residency to the city morgue in order to reluctantly access the only real form of sustenance left available to her-and the only thing that allows her to maintain her humanity-human brains. But there are side effects to Liv's new diet: With each brain she consumes, Liv experiences "visions"-flashes of the corpse's memories-including, in some cases, clues as to how they were killed.iZombie makes its Comic-Con debut with a screening of the complete pilot episode, followed by a Q&A with series starsRose McIver (Once Upon a Time), Malcolm Goodwin (Breakout Kings), Rahul Kohli(newcomer from the UK), and Robert Buckley (One Tree Hill), as well as executive producers Rob Thomas (Veronica Mars) and Diane Ruggiero-Wright (Veronica Mars). From Bonanza Productions Inc. in association with Spondoolie Productions and Warner Bros. Television and based on characters created by Chris Roberson and Michael Allred, published by DC Entertainment's Vertigo imprint, iZombie premieres Midseason on The CW.
Friday July 25, 2014 11:30am - 12:30pm
Room 6BCF
[adult swim]:
The Venture Bros
. - The fifth annual [adult swim] panel block at Comic-Con will be kicked off with the cult-favorite series The Venture Bros. Co-creators Jackson Publick and Doc Hammertake the stage to discuss the upcoming sixth season of their original series and to answer fan questions.
Friday July 25, 2014 12:15pm - 1:00pm
Indigo Ballroom, Hilton San Diego Bayfront
AMC's The Walking Dead
- Andrew Lincoln, Norman Reedus, Steven Yeun, Lauren Cohan, Danai Gurira, Melissa McBride, Chad Coleman, and Michael Cudlitz join executive producer and showrunner Scott Gimple, executive producer Robert Kirkman, executive producerGale Anne Hurd, executive producer Dave Alpert, and special effects makeup supervisor and executive producer Greg Nicotero in a panel moderated by Chris Hardwick (The Nerdist, Talking Dead) to discuss the shocking finale of season 4 of The Walking Dead and what to look forward to in season 5, debuting this fall on AMC. Join the panelists for a Q&A session and an official sneak preview of season 5.
Friday July 25, 2014 12:20pm - 1:20pm
Hall H
Game of Thrones Panel and Q&A
- Based on the bestselling fantasy book series A Song of Ice and Fire by George R. R. Martin, HBO's Game of Thrones concluded its 10-episode fourth season in June and will begin filming its fifth season this summer. The series, executive produced and written by David Benioff and D. B. Weiss, is an epic story of treachery and nobility, set on the continent of Westeros, where summers and winters can last years. Featured cast include (in alphabetical order) Gwendoline Christie as Brienne of Tarth, Nikolaj Coster-Waldau as Jaime Lannister, Natalie Dormer as Margaery Baratheon, Kit Harington as Jon Snow, Rose Leslie as Ygritte, Rory McCann as Sandor Clegane ("The Hound"), Pedro Pascal as Oberyn Martell, Sophie Turner as Sansa Stark, and Maisie Williams as Arya Stark.
Friday July 25, 2014 1:40pm - 2:40pm
Hall H
Star Wars: A New Dawn
- The new era of Star Wars storytelling begins in September with Star Wars: A New Dawn. New York Times bestselling author John Jackson Miller, Shelly Shapiro (editor, Del Rey), Frank Parisi (editor, Del Rey), Jennifer Heddle (senior editor, Lucasfilm),Pablo Hidalgo (Lucasfilm Story Group), Vanessa Marshall (Hera in Star Wars Rebels), and Dave Filoni (executive producer, Star Wars Rebels) discuss the planning and process of Star Wars: A New Dawn and present the list of upcoming Star Wars novels from Del Rey.
Friday July 25, 2014 2:00pm - 3:00pm
Room 7AB
Marvel Television Presents
- Jeph Loeb (Marvel's head of television) returns with exciting news and fun surprises for fans! Join Jeph and the casts of Marvel's Agents of S.H.I.E.L.D. and Marvel's Agent Carter in this can't-miss panel that will take you behind the scenes and into the future of Marvel's live-action television series.
Friday July 25, 2014 3:00pm - 4:00pm
Ballroom 20
[adult swim]:
Robot Chicken
- Co-creators/executive producers Seth Green and Matthew Senreich are joined by co-head writer Tom Root, writer/director Zeb Wells, and actor/writer Breckin Meyer to discuss the Emmy-winning series and fan-favorite character Bitch Pudding, who gets her time to shine in the all-new Bitch Pudding Special. Get a sneak peek at the upcoming special and get your questions answered about the current seventh season, airing Sundays at 11:30 pm on [adult swim].
Friday July 25, 2014 3:15pm - 4:00pm
Indigo Ballroom, Hilton San Diego Bayfront
A&E Bates Motel
- Bates Motel reopens in San Diego! Executive producers Carlton Cuse (Lost, The Strain) and Kerry Ehrin (Friday Night Lights) will debut an exciting video with the cast of the highly acclaimed drama series, exclusively for Comic-Con attendees. The executive producers will be joined by the cast, including Vera Farmiga in her Emmy-nominated role as Norma Bates, Freddie Highmore (Norman Bates), Olivia Cooke (Emma), andNestor Carbonell (Sheriff Alex Romero) to discuss the hit series. Fans will hear firsthand details about what is to come in season 3 debuting in 2015 on A&E and will have a chance to ask the cast and creators questions during a Q&A. The panel will be moderated by Dan Snierson from Entertainment Weekly.
Friday July 25, 2014 3:30pm - 4:30pm
Room 6A
Digging E.T.
: Behind the Scenes of the Xbox Originals Documentary, Atari: Game Over - Comic-Con fans will get the first glimpse at Atari: Game Over, the Xbox Originals documentary that chronicles the fall of the Atari Corporation through the lens of one of the biggest mysteries of all time, dubbed "The Great Video Game Burial of 1983." As the story goes, the Atari Corporation, faced with overwhelmingly negative response to the E.T. video game, disposed of hundreds of thousands of unsold game cartridges by burying them in the small town of Alamogordo, New Mexico. Atari founder Nolan Bushnell, original Atari video game designer Howard Scott Warshaw(E.T., Yar's Revenge, Raiders of the Lost Ark), two-time Academy Award-winning executive producer Simon Chinn (Searching for Sugar Man and Man on Wire), Emmy Award-winning executive producer Jonathan Chinn (FX's 30 Days and PBS'sAmerican High), director Zak Penn (X-Men 3, Avengers, and Incident at Loch Ness), Fuel CEO Mike Burns, and more as they take fans behind the scenes and share an inside look into the making of this weird and wonderful film. Moderated by Larry Hyrb(Xbox's Major Nelson).
Friday July 25, 2014 3:30pm - 4:30pm
Room 5AB
20th Century FOX Presentation
Friday July 25, 2014 4:20pm - 6:20pm
Hall H
Archer Screening and Q&A
- The popular animated comedy revolves around the International Secret Intelligence Service (ISIS) and its employees who use every covert operation and global crisis as another excuse to undermine, sabotage and betray each other for personal gain. See an exclusive screening of an original short animation piece created specifically for SDCC, plus the upcoming never-before-seen season 6 premiere episode. Then join the voice cast of H. Jon Benjamin (Bob's Burgers), Aisha Tyler (The Talk), Chris Parnell(21 Jump Street), Judy Greer (Arrested Development), Amber Nash (Frisky Dingo), andLucky Yates (Good Eats), plus creator Adam Reed (Sealab 2021) and co-executive producer Casey Willis as they discuss bringing this animated series to life.
Friday July 25, 2014 5:00pm - 6:00pm
Indigo Ballroom, Hilton San Diego Bayfront
Orphan Black
- BBC America's award-winning original series Orphan Black returns to Comic-Con. Stars Tatiana Maslany (Sarah, Alison, Cosima, Rachel, Helena, and more) Jordan Gavaris (Felix), Dylan Bruce (Paul), Maria Doyle Kennedy (Mrs. S), Evelyne Brochu(Delphine) and Ari Millen (Mark) join co-creators Graeme Manson and John Fawcettin a panel moderated by Entertainment Weekly's Dalton Ross. The Clone Club gathers to discuss the second season of the conspiracy thriller, which just wrapped in June and is now available on Blu-ray, DVD, and across all digital platforms to download.
Friday July 25, 2014 6:00pm - 7:00pm
Room 6A
Making X-Men: Days of Future Past
- Jeff Goldsmith (publisher of Backstory on the iPad) interviews screenwriter/producer Simon Kinberg (Mr. & Mrs. Smith) about what it took to write and produce the worldwide box office smash hit X-Men: Days of Future Past. Kinberg will take you behind the scenes as to how he and the film's creative team evolved the longstanding film franchise to an all new high. From the standout Quicksilver sequence to managing the same comic characters at different points in time and beyond-he'll discuss how the film was made and take your questions.
Friday July 25, 2014 6:30pm - 7:30pm
Room 5AB
World Premiere of Batman: Assault on Arkham
- Be among the first to experience Batman: Assault on Arkham, the highly anticipated next entry in the ongoing series of DC Universe Original Movies. Produced by Warner Bros. Home Entertainment, DC Entertainment, and Warner Bros. Animation,the film is based on the bestselling Batman: Arkham video game series. We find Gotham in great danger when the government assembles a group of villains-code-named The Suicide Squad-and forces them to break into Arkham Asylum to retrieve top-secret information stolen by the Riddler. Things take a turn for the worse when Harley Quinn frees the Joker, who is intent on using a dirty bomb to blow up Arkham Asylum and Gotham City. Batman must use his superhero wits and strength to thwart the wicked plans of the Joker and the Suicide Squad. When the film ends, stay in your seat for a star-studded panel discussion featuring fan-favorite Batman voice Kevin Conroy (Batman: The Animated Series), as well as Matthew Gray Gubler (Criminal Minds), Troy Baker (The Last of Us), and John DiMaggio (Futurama), plus the filmmaking team of producer James Tucker (Son of Batman), director Jay Oliva (Justice League: War), dialogue director Andrea Romano (Batman: The Dark Knight Returns), screenwriter Heath Corson (Justice League: War) and moderator Victor Lucas (Electric Playground). As usual, there will be special announcements, exclusive prizes for a few lucky fans, and a few potential surprises. Batman: Assault on Arkham will be available on Digital HD on July 29 and as a Blu-ray Combo Pack on August 12.
Friday July 25, 2014 7:00pm - 9:00pm
Ballroom 20
The Aquabats! Super Show! The Saga Continues
- The Aquabats (M. C. Bat Commander, EagleBones FalconHawk, Jimmy the Robot,Crash McLarson, Ricky Fitness) and Super Show! co-creator and director Jason Devilliers (Flyboys, Yo Gabba Gabba!) present a behind-the-scenes look at the last two-almost three-seasons of the Aquabats! Super Show! As this year's Comic-Con also marks the 20-year anniversary of the The Aquabats, join them for a frank conversation about the ongoing saga of the world's greatest underdog champions of nerd-core and superhero rock band! Never-before-seen scenes and video clips from the TV show and an open Q&A session to be moderated by a very special surprise guest! Don't miss it!
Friday July 25, 2014 9:00pm - 10:00pm
Room 25ABC
Saturday - July 26th
The Simpsons
- Celebrate the 25th anniversary of The Simpsons-no gifts please-with creator Matt Groening, executive producer Al Jean, supervising director MikeAnderson, and director for life David Silverman. Topics include the new Treehouse of Horror, Simpsorama, a visit from Homer Simpson and much, much more.
Saturday July 26, 2014 10:00am - 10:45am
Ballroom 20
Warner Bros. Pictures
Warner Bros. returns to Hall H with a look at three upcoming movies:
Jupiter Ascending
- The first original science fiction film from filmmakers Lana and Andy Wachowski since their game-changing "Matrix" trilogy is an action adventure starring Channing Tatum and Mila Kunis. The story will take audiences from the streets of Chicago to the furthest galaxies of space, as Caine (Tatum), a genetically engineered ex-military hunter, arrives on Earth to track down Jupiter Jones (Kunis), a young woman whose genetic signature marks her for an extraordinary inheritance that could alter the balance of the cosmos. Written, directed and produced by the Wachowskis, with producer Grant Hill and many of their longstanding creative collaborators, the film also stars Sean Bean, Eddie Redmayne, Douglas Booth, and Tuppence Middleton.
Mad Max: Fury Road
- Seminal director George Miller returns to the post-apocalyptic universe he created three decades ago with the cultural phenomenon Mad Max. Tom Hardy reinvents Max Rockatansky in Mad Max: Fury Road, Miller's extraordinary new take on the legendary character for a new generation of fans. The film also stars Charlize Theron, Nicholas Hoult, Zoe Kravitz, Riley Keough, Hugh Keays-Byrne, and Rosie Huntington-Whiteley.
The Hobbit: The Battle Of The Five Armies
- This December, Oscar-winning filmmaker Peter Jackson will unleash the epic final film in The Hobbit Trilogy, based on the timeless masterpiece by J. R. R. Tolkien, from New Line Cinema and Metro-Goldwyn-Mayer Pictures. Bilbo's journey culminates in a desperate and dangerous choice as darkness converges on the Lonely Mountain, and the races of Dwarves, Elves, and Men must decide: unite or be destroyed. Ian McKellen returns as Gandalf the Grey, with Martin Freeman as Bilbo Baggins and Richard Armitage as Thorin Oakenshield. The ensemble cast is led by Evangeline Lilly, Lee Pace, Luke Evans, Benedict Cumberbatch, Ken Stott, and James Nesbitt, with Cate Blanchett, Ian Holm, Christopher Lee, Hugo Weaving, and Orlando Bloom.
Saturday July 26, 2014 10:00am - 12:00pm
Hall H
Marvel Animation Presents!
- Jeph Loeb (Marvel's head of television; Hydra Agent) returns for what's become one of the most popular television panels at San Diego. Join Jeph, Stephen Wacker (VP -animation & writing panel blurbs), Cort Lane (huge nerd, VP), and Eric Radomski(giant dork, SVP) for the latest news on the House of Ideas' hit animated shows:Marvel's Avengers Assemble and Marvel's Hulk & The Agents of S.M.A.S.H. Plus: See the eye-popping world premiere of Marvel's Ultimate Spider-Man: Web Warriors' history-making epic: "Spider-Verse"! Double plus: A special exclusivesurprise for Marvel fans that you will all be talking about for the rest of the convention!
Saturday July 26, 2014 10:30am - 11:30am
Room 6BCF
Once Upon a Time
- Once Upon a Time has Frozen over! As Elsa enters Storybrooke, she brings an icy new twist to the lives of the rest of the fairytale inhabitants. Co-creators and executive producers Edward Kitsis (Lost), and Adam Horowitz (Lost) along with Lana Parrilla(24), Josh Dallas (Thor), Emilie de Ravin (Lost), Colin O'Donoghue (The Rite), and Jared Gilmore (Mad Men) discuss the upcoming season of new characters, new adventures and new rivalries.
Saturday July 26, 2014 11:00am - 11:45am
Ballroom 20
Legendary Pictures
- Legendary Pictures presents a panel featuring their upcoming slate of highly anticipated films.
Saturday July 26, 2014 12:25pm - 1:10pm
Hall H
Family Guy
- The Griffins are back at Comic-Con with an exclusive sneak peek at the historicFamily Guy/The Simpsons crossover episode in which Peter and clan hit Springfield! Celebrate season 13 with Seth Green (Robot Chicken), Mike Henry (The Cleveland Show), and executive producers Rich Appel (The Simpsons, The Cleveland Show), Steve Callaghan (American Dad), Danny Smith, and co-executive producerPeter Shin, plus other surprise guests.
Saturday July 26, 2014 1:00pm - 1:45pm
Ballroom 20
The Boxtrolls
- Focus Features presents The Boxtrolls, a new family event movie from LAIKA, the creators of Coraline and ParaNorman, that introduces audiences to a new breed of family- The Boxtrolls, a community of quirky, mischievous creatures who have lovingly raised an orphaned human boy named Eggs (voiced by Isaac Hempstead Wright ofGame of Thrones) in the amazing cavernous home they've built beneath the streets of Cheesebridge. When the town's villain, Archibald Snatcher (Academy Award winner Ben Kingsley), comes up with a plot to get rid of the Boxtrolls, Eggs decides to venture above ground, "into the light," where he meets and teams up with fabulously feisty Winnie (Elle Fanning). Together, they devise a daring plan to save Eggs' family. Appearing in person are actors Ben Kingsley, Isaac Hempstead Wright, and Elle Fanning; producer and lead animator, LAIKA president and CEO Travis Knight; and directors Anthony Stacchi and Graham Annable.
Saturday July 26, 2014 1:30pm - 2:30pm
Hall H
Teenage Mutant Ninja Turtles 30th Anniversary
- In 1984, Kevin Eastman and Peter Laird published the first issue of Teenage Mutant Ninja Turtles. The comic book was an overnight success, and three decades later, the Turtles are more popular than ever, starring in a hit Nickelodeon television series, an award-winning toy line, monthly comic books from IDW, and a new live-action movie later this summer. Join TMNT co-creator Kevin Eastman for a 30th anniversary celebration featuring a who's who of talented people who have contributed to the Turtles' enduring history. Guests include Karl Aaronian (Playmates Toys), Townsend Coleman (voice of Michelangelo in the original TMNT animated series), Lloyd Goldfine (4kids TMNT, Turtles Forever), Ciro Nieli (executive producer, NickelodeonTMNT), Ernie Reyes Jr. (Keno inTMNT II: The Secret of the Ooze), and Tom Waltz(writer, IDW TMNT comics), and panel moderator Andrew Farago (curator, Cartoon Art Museum; author of TMNT: The Ultimate Visual History).
Saturday July 26, 2014 2:00pm - 3:00pm
Room 23ABC
Marvel: Cup O' Joe
- Join Marvel's chief creative officer Joe Quesada for this no-holds-barred exposé on everything Marvel. Got a question about a favorite hero? Want to hear groundbreaking news straight from the source? Need a rundown on breaking developments in Marvel comics, film, and T.V? This panel is for you! Featuring editor-in-chief Axel Alonso, talent scout C. B. Cebulski, senior editor Nick Lowe, editor Jordan D. White, writer Dan Slott (Amazing Spider-Man), and other Mighty Marvel guests!
Saturday July 26, 2014 2:45pm - 3:45pm
Room 6BCF
Frank Miller's Sin City: A Dame to Kill For
- Dimension Films in association with Aldamisa Entertainment present exclusive footage from the highly anticipated sequel Frank Miller's Sin City: A Dame To Kill Forfrom acclaimed co-directors Robert Rodriguez and Frank Miller. Fans will get to experience the Sin City universe and take part in a special discussion with Rodriguez, Miller, and cast.
Saturday July 26, 2014 2:50pm - 3:50pm
Hall H
DC Entertainment: Batman 75th Anniversary
- Throughout his 75-year history, the Dark Knight has become one of the most popular and widely recognized superheroes in the world. From comics to TV to movies to video games, the World's Greatest Detective has permeated all entertainment mediums and beyond. Get a look at Batman's rich history and what the future holds for this pop culture icon with industry titans Kevin Conroy, Paul Dini,Bruce Timm, Ralph Garman, Geoff Johns, Jim Lee, Peter Girardi, and some surprise guests!
Saturday July 26, 2014 4:00pm - 5:00pm
Room 6BCF
Disney's Gargoyles 20-Year Anniversary
- "Twenty years ago, superstition and the sword ruled. It was a time of darkness. It was a world of fear. It was the age...of Gargoyles!" Help celebrate the 20th anniversary of the Disney Animation television series Gargoyles with members of the cast and crew, featuring series creator Greg Weisman, supervising producer Frank Paur, and others.
Saturday July 26, 2014 5:00pm - 6:00pm
Room 25ABC
True Blood Panel and Q&A
- Mixing romance, suspense, mystery, and humor, the Emmy and Golden Globe nominated True Blood kicked off its 10-episode seventh and final season June 22 on HBO. The series follows waitress and part-faerie Sookie Stackhouse (Oscar and Golden Globe Award winner Anna Paquin), who can hear people's thoughts, and vampires Bill Compton (Stephen Moyer) and Eric Northman (Alexander Skarsgård).Brian Buckner serves as executive producer of the series, which also features Ryan Kwanten as Jason Stackhouse, Sam Trammell as Sam Merlotte, Rutina Wesley as Tara Thornton, Nelsan Ellis as Lafayette, Deborah Ann Woll as Jessica Hamby,Kristin Bauer van Straten as Pam; Joe Manganiello as Alcide, Carrie Preston as Arlene Bellefleur, and Chris Bauer as Andy Bellefleur, Anna Camp as Sarah Newlin and Nathan Parsons as James. Oscar and Emmy Award winner Alan Ball created and is also an executive producer on the series, which is based on the bestselling Sookie Stackhouse novels by Charlaine Harris. Moderated by Tim Stack of Entertainment Weekly.
Saturday July 26, 2014 5:00pm - 6:15pm
Ballroom 20
Marvel Studios
- Marvel Studios president and producer Kevin Feige and special guests provide an inside look at the ever-expanding Marvel Cinematic Universe.
Saturday July 26, 2014 5:30pm - 6:30pm
Hall H
American Horror Story: Coven
- Who's the baddest witch in town? For the first time ever, the critically acclaimed miniseries visits Comic-Con with an exclusive look back at AHS: Coven followed by an all-star panel featuring AHS cast members Angela Bassett, Kathy Bates, Michael Chiklis, Sarah Paulson, Evan Peters, Emma Roberts, and executive producer Tim Minear. The panel will also treat fans to some exclusive secrets from the set of the next franchise instalment, AHS: Freak Show.
Saturday July 26, 2014 7:00pm - 8:00pm
Room 6DE
Warner Bros. Television and DC Entertainment
: The Flash, Constantine, Arrow, and the World Premiere of Gotham with Special Appearances by Casts and Producers, Hosted by Arrow's Stephen Amell
DC fans
-get ready for a superhero Saturday night, designed specifically for you! For the first time ever at Comic-Con, Warner Bros. Television and DC Entertainment will present a three-hour event in Hall H featuring some of DC Comics's greatest characters. Kicking off the exclusive evening is the world premiere public screening of the highly anticipated new drama seriesGotham, allowing fans their first trip into the dangerous and compelling world of the iconic city. This will be the only screening of Gotham at Comic-Con, and it will be followed by a screening of the complete pilot episode of new action-drama The Flash, as well as exclusive video presentations of returning hit Arrow and new thriller Constantine. Cast and producers from all four series will make special appearances on stage throughout the night, with the festivities to be hosted by Oliver Queen himself -- Arrow star Stephen Amell.
Gotham
- Before there was Batman, there was Gotham. With a reputation synonymous with law and order, Commissioner James Gordon is one of the crime world's greatest foes. Everyone knows the name. But what is known of Gordon's rise from rookie detective to police commissioner? And what did it take to navigate the layers of corruption that secretly ruled Gotham City, the spawning ground of the world's most iconic villains-the larger-than-life personas who would become Catwoman, The Penguin, The Riddler, Two-Face and The Joker? Gotham is the origin story of the great DC Comics supervillains and vigilantes, revealing a new chapter that has never been told. From executive producer/writer Bruno Heller (The Mentalist, Rome), this one-hour drama follows one cop's rise through a dangerously corrupt city teetering on the edge of evil and chronicles the genesis of one of the most popular superheroes of our time. The series stars Ben McKenzie (Southland, The O.C.), Donal Logue (Sons of Anarchy, Vikings), Sean Pertwee (Elementary), Robin Lord Taylor (The Walking Dead), Erin Richards (Being Human), David Mazouz (Touch),Camren Bicondova, Zabryna Guevara (Burn Notice), Cory Michael Smith (Carol), Victoria Cartagena (The Good Wife), Andrew Stewart-Jones (Person of Interest), and Jada Pinkett Smith (The Matrix films), and is executive produced by Heller, Danny Cannon(Nikita), and John Stephens (Gossip Girl). From Warner Bros. Television, Gothampremieres this fall, Mondays at 8/7c on FOX.
The Flash
- From the Arrow creative team of executive producers Greg Berlanti and Andrew Kreisberg and director David Nutter, The Flash is a fast-paced superhero drama that follows the high-speed adventures of the Fastest Man Alive. Written by Berlanti, Kreisberg, and DC Entertainment's chief creative officer Geoff Johns, the action drama follows Central City police scientist Barry Allen, an everyday guy with the heart of a hero and the genuine desire to help others. Standing still emotionally since the day his mother was murdered (and his father unjustly jailed for the crime), Barry was taken in as a child by the investigating Detective West and raised in a cop's home alongside West's super-smart daughter (and Barry's dream girl), Iris. But when an unexpected and devastating accident at the S.T.A.R. Labs Particle Accelerator facility strikes Barry, he finds himself suddenly charged with the incredible power to move at super speeds. While Barry has always been a hero in his soul, his newfound powers have finally given him the ability to act like one. With a winning personality and a smile on his face, Barry Allen-aka The Flash-is finally moving forward in life...very, very fast! The series stars Grant Gustin (Arrow), Candice Patton (The Game),Rick Cosnett (The Vampire Diaries), Danielle Panabaker (Necessary Roughness), Carolos Valdes (on Broadway: Once), with Tom Cavanagh (Ed), and Jesse L. Martin (Law & Order). From Bonanza Productions Inc. in association with Berlanti Productions and Warner Bros. Television, The Flash premieres this fall on Tuesdays at 8/7c on The CW.
Constantine
- John Constantine is a man waging war against the forces of darkness -from both within himself and the outside world. An irreverent, working-class con man and occult expert, he's an experienced exorcist and demonologist with an extensive list of supernatural contacts, each with their own paranormal talents and abilities. Following the aftermath of a tragic incident, Constantine has voluntarily checked himself into an asylum and sworn off investigating matters of the supernatural, but when a cryptic message calls him out to reluctantly resume his old life, he finds himself saving the life of a young woman whom he's never met but is connected to in a very important way. With dark forces gathering power in the world, Constantine allies himself with Manny, a rogue warrior angel, and his giant childhood protector, Chas-the only friend who's managed to stay alive. Based on characters published by DC Entertainment, Constantine reflects the lore of the fan-favorite comic, combining noirish storytelling with the evolving mythology of John Constantine, a morally challenged character who doesn't come down on the side of either good or evil...but ultimately might be the only thing defending us against the dark forces from beyond. The series stars Matt Ryan (Criminal Minds: Suspect Behavior),Harold Perrineau (Lost), and Charles Halford (True Detective) and is executive produced by Daniel Cerone (Dexter) and David S. Goyer (The Dark Knight trilogy). From Bonanza Productions Inc. in association with Warner Bros. Television,Constantine will air Fridays at 10/9c on NBC, premiering October 24.
Arrow
- Arrow series stars Stephen Amell (Private Practice), Katie Cassidy(Supernatural), David Ramsey (Dexter), Emily Bett Rickards (Flicka: Country Pride),Colton Haynes (Teen Wolf), Willa Holland (The O.C.), Paul Blackthorne (The River), andJohn Barrowman (Torchwood -- with executive producers Greg Berlanti (The Flash),Marc Guggenheim (Green Lantern), and Andrew Kreisberg (Fringe) -- will take aim at San Diego with a special video presentation and discussion previewing the show's highly anticipated third season. Based upon characters appearing in comic books and graphic novels published by DC Comics, Arrow is from Bonanza Productions Inc. in association with Berlanti Productions and Warner Bros. Television. The series returns for a third season this fall, airing Wednesdays at 8/7c on The CW.
Saturday July 26, 2014 8:00pm - 11:00pm
Hall H
Sunday - July 27th
Supernatural Special Video Presentation and Q&A
- Series stars Jared Padalecki (Friday the 13th [2009]), Jensen Ackles (My Bloody Valentine 3D), Misha Collins (Ringer), and Mark A. Sheppard (Battlestar Galactica), along with executive producer Jeremy Carver (U.S. version of Being Human), return to Hall H to answer questions from the audience about what's in store for the tenth season of this exciting series, including their upcoming 200th episode! Fans will also be treated to an exclusive video presentation featuring series highlights, as well as a portion of the special features from the upcoming Supernatural: The Complete Ninth Season DVD and Blu-ray release on September 9. The tenth season of Supernaturalwill premiere this fall in its Tuesday time period at 9/8c on The CW. The series is produced by Wonderland Sound and Vision in association with Warner Bros. Television.
Sunday July 27, 2014 10:00am - 11:00am
Hall H
Batkid: The Film
- Dana Nachman (documentary filmmaker, KTF Films) unveils her latest project Batkid: The Film, which chronicles the making of the overnight international phenomenon that is Batkid. The panel features Patricia Wilson (CEO of Make-A-Wish Greater Bay Area and mastermind behind Batkid), Eric Johnston (Batkid's adult Batman sidekick and inventor), Mike Jutan (Batkid's nemesis, The Penguin, and Lucasfilm engineer), and Sue Graham Johnston (The Damsel in Distress and VP of operations, Oracle). Join this dynamic team for a Q&A session moderated by Chris Taylor (deputy editor, Mashable).
Sunday July 27, 2014 10:30am - 11:30am
Room 8
Marvel: Women of Marvel
- From Ms. Marvel to Black Widow, from Twitter to tumblr, women in comics has been one of the most talked-about topics in the industry recently. Join the conversation as women from every discipline in the creative process at Marvel discuss what it's like working as a woman in comics today and what it means for the future of the industry. Panelists include producer and photographer Judy Stephens, Marvel's The Watcherhost Lorraine Cink, Marvel Studios asset manager Alexis Auditore, artist Katie Cook(All-New Marvel NOW! Animal Variants) artist Rachelle Rosenberg (Amazing X-Men), and special guest editor-in-chief Axel Alonso!
Sunday July 27, 2014 11:15am - 12:15pm
Room 5AB
The Following Special Video Presentation and Q&A
- Hit thriller The Following returns to Comic-Con for a third year. Series stars Kevin Bacon (Mystic River), Shawn Ashmore (X-Men: The Last Stand), Sam Underwood(Dexter), and Jessica Stroup (90210) will join creator/executive producer Kevin Williamson (Scream) and executive producer Marcos Siega (The Vampire Diaries) for an on-stage Q&A and video presentation. With Joe Carroll once again behind bars, Lily Gray shot in cold blood by Mike Weston, and Luke dead at the hands of Max Hardy, Ryan Hardy's conviction to forge a new life will be put to the test in the psychologically intense third season, when a new villain emerges from the shadows, proving to be even more insidious and dangerous than his former archenemy, Joe Carroll. From Bonanza Productions Inc. in association with Outerbanks Entertainment and Warner Bros. Television, The Following's third season premieres midseason on FOX.
Sunday July 27, 2014 11:15am - 12:15pm
Hall H
Teen Titans Go! Video Presentation and Q&A
- Titans Whaaat?? If you want to experience the liveliest panel at Comic-Con...Go! here. If throwing a meatball party with your friends or singing a song about waffles sounds like a good time . . . Go! here. If you want to find out what's in store for Robin, Starfire, Beast Boy, Cyborg and Raven then you definitely want to GO!...here. The Teen Titans are back at it again with all new comedic adventures both in and out of Titans Tower. Be treated to a screening of a new episode, followed by a Q&A with producers Michael Jelenic (Batman: The Brave and The Bold) and Aaron Horvath(MAD) and members of the voice cast. But that's not all! Making a special appearance will be Puffy AmiYumi, the Japanese pop duo responsible for the iconic theme song from the original Teen Titans series. Teen Titans Go! airs Thursdays at 6/5c on Cartoon Network.
Sunday July 27, 2014 11:45am - 12:45pm
Room 6BCF
Sons of Anarchy
- Get an inside look into the final season of FX's highest-rated series ever, with creatorKurt Sutter (The Shield), executive producer/director Paris Barclay (NYPD Blue), and the full cast: Charlie Hunnam, Katey Sagal, Kim Coates, Mark Boone Junior, Tommy Flanagan, Theo Rossi, Dayton Callie, Jimmy Smits, David Labrava, Niko Nicotera, andDrea de Matteo.
Sunday July 27, 2014 12:30pm - 1:30pm
Hall H
LEGO Batman 3: Beyond Gotham
- Warner Bros. Interactive Entertainment and TT Games present an inside look at LEGO Batman 3: Beyond Gotham, its upcoming, multiplatform game. Produced by the creative geniuses of TT Games, LEGO Batman 3: Beyond Gotham puts Batman, Superman, and the heroes of DC Comics in an out-of-this-world adventure to various Lantern worlds battling Brainiac and some of the universe's most cunning villains. More than 150 characters with amazing powers and abilities provide a whole new twist on the popular action-adventure game. Be among the first to see a Comic-Con exclusive game-play demonstrations and character reveals, receive exciting prizes and giveaways, and witness a true blockbuster announcement. Panelists include TT Games game director Arthur Parsons and executive producerPhill Ring, as well as several members of the stellar voice cast, many of whom are reprising their roles in the famous franchise, including Troy Baker (Batman: Arkham Origins ), Travis Willingham (LEGO Batman: The Movie: DC Super Heroes Unite!), Laura Bailey (Batman: Arkham Origins), Dee Bradley Baker (Phineas and Ferb), Josh Keaton(Green Lantern: The Animated Series)-and special guest star Adam West! LEGO Batman 3: Beyond Gotham will be available in the fall.
Sunday July 27, 2014 1:00pm - 2:00pm
Room 6BCF
The Strain
- Get a sneak peek at the third episode of FX's brand new series, The Strain. In episode 3, "Gone Smooth," Eph and Nora fight to save Captain Redfern's life before coming face-to-face with the horrifying effects of the virus. A spike in rat attacks signals Fet that something inexplicable is happening deep below the city. Released from jail, Setrakian begins his own merciless plan to stop the spread of the disease. Written by Chuck Hogan; directed by David Semel. After the screening, join series creatorsGuillermo del Toro (Pacific Rim) and Chuck Hogan and showrunner Carlton Cuse(Lost) along with the cast members Corey Stoll, David Bradley, Mia Maestro, Sean Astin, Kevin Durand, Jonathan Hyde, Richard Sammel, Miguel Gomez, Ben Hyland, and Jack Kesey.
Sunday July 27, 2014 1:45pm - 3:45pm
Hall H
Buffy the Musical: Once More with Feeling
- Let's end this show with a bang! The powers that be behind Whedonopolis.com, FandomCharities.org and Fandomopolis.org present an interactive screening of theBuffy the Vampire Slayer musical episode Once More with Feeling as Comic-Con's big closing event! Many say this is the finest, funniest, most ingenious episode ever to come out of the Buffyverse. But remember, the best part of the show is up to you! This episode was made for talkin'-back, that is-and singing and shouting and dancing in the aisles, with or without your dry cleaning! Audience participation: it isn't just for Rocky Horror and mob riots anymore. Special surprise guest joining the fun.
Sunday July 27, 2014 3:30pm - 5:00pm
Room 6BCF