After Robin Williams, another major Hollywood star passed away this week, and it's Lauren Bacall. With Lauren Bacall death at 89, it's the last legendary stars of Hollywood Golden Era who disappear and on the picture below she is in 1963 at Disneyland in a Mr Toad's Wild Ride car with her husband Jason Robards whom she married a few years after Humphrey Bogart died.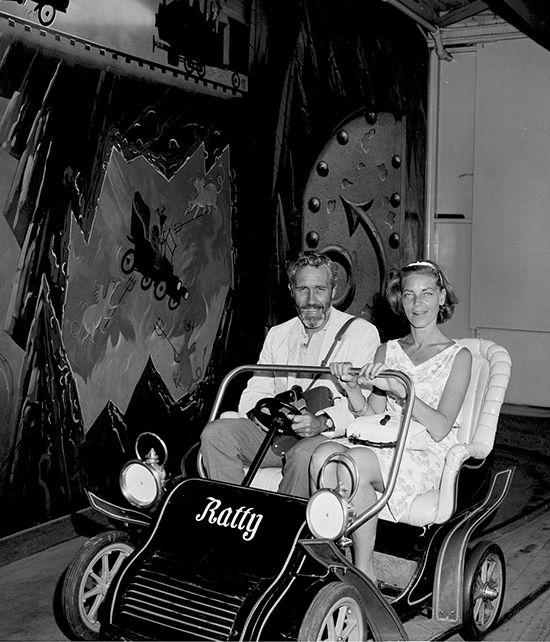 I strongly recommand to you
the reading HERE
of what was probably her last interview, published in Vanity Fair with pictures by Annie Leibowitz. The interview will learn you a lot about Bacall life during the Golden Era!
Picture: copyright Disney