Don't miss the video of this Villains Promenade!
In Frontierland, Jack Skellington is back, though it seems to me he is at a different location than last year, less close to Phantom Manor.
This year there if Jack still is in Frontierland all the others villains caan be meet in the Castle courtyard called "The court of Evil"! And yes, Evil welcomes us into its courtyard filled with brambles evoking the dangerous silhouette of a dragon in the mist.
Not too far, young guests can meet Stitch, too.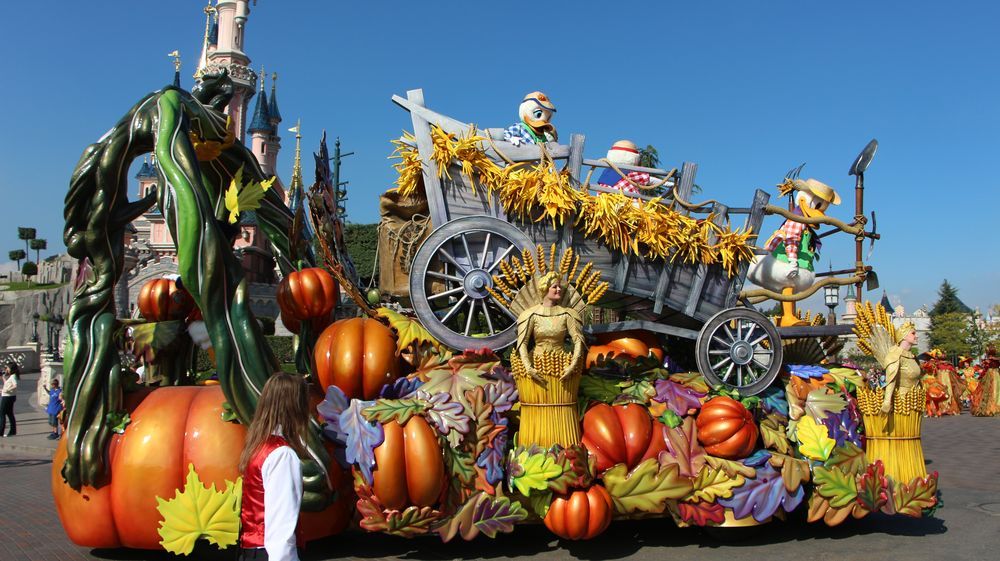 And that's it for today's DLP update! I remind you that the signed edition special offs ris extended all October and those of you who wants to order my Disneyland Paris "From Sketch to Reality" book and would like to have a signed copy dedicated specially for them - or anyone they wish - can now order one. I'll sign personally each copy that will be ordered, whether it will be a french or english edition!
And to make things even better anyone who will order the book during October will have a signed copy at the price of a non-signed copy, i.e 75€ instead of 100€ ( and additional worldwide shipping remain the same at 15€ ). Only a very few copies have been signed since this book was published 12 years ago, so for sure it'll make your copy even more "collector's".
Paypal and credit card payments are accepted, so make sure to place your order now!
You can use the Paypal buttons below for the english edition, or for the french edition.
If you don't have a Paypal account you can also pay directly with your credit card with these buttons without opening a Paypal account. If it don't works please send me an email at: neverlandeditions@gmail.com
Pictures: copyright Max Fan , DLPWelcome.