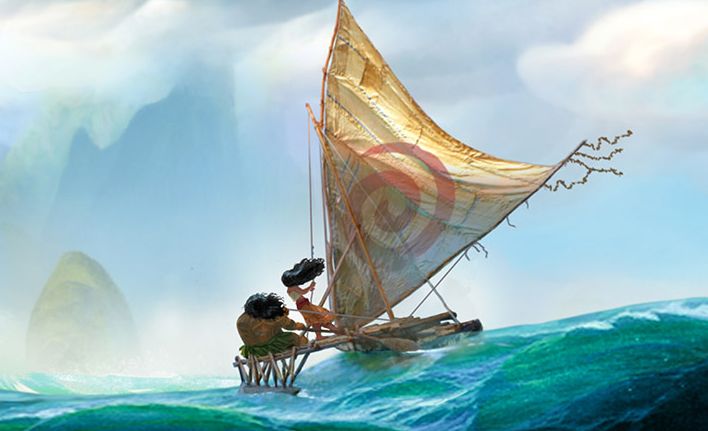 Walt Disney Animation Studios confirmed today "Moana", a new CG animated comedy-adventure film to be released late 2016, The film will tell the story of a spirited teenager on an impossible mission to fulfill her ancestors' quest and is directed by Ron Clements and John Musker, a team who did previously "The Little Mermaid," "The Princess and the Frog," and "Aladdin".
"John and I have partnered on so many films—from 'The Little Mermaid' to 'Aladdin' to 'The Princess and the Frog,'" said Clements. "Creating 'Moana' is one of the great thrills of our career. It's a big adventure set in this beautiful world of Oceania."
A born navigator, Moana sets sail from the ancient South Pacific islands of Oceania in search of a fabled island. During her incredible journey, she teams up with her hero, the legendary demi-god Maui, to traverse the open ocean on an action-packed voyage, encountering enormous sea creatures, breathtaking underworlds and ancient folklore.
Previously Disney also had released the concept-art below, a preliminary study for Moana. I really expect this movie, i'm a huge fan of polynesian folklore and of course of Tikis, and you can be sure they will be lot of tikis in this movie! Let's just hope if the movie is successful that they won't re-theme the Enchanted Tiki Room attraction with a Moana theme, because they could do that!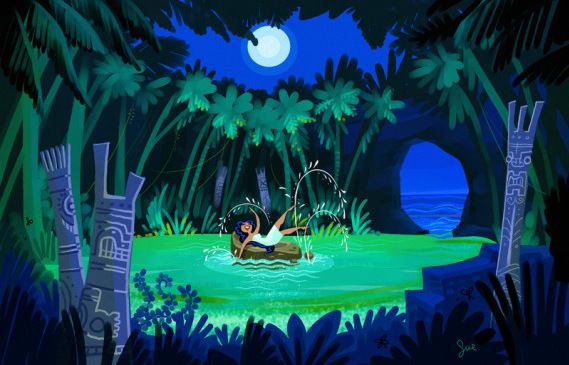 Pictures: copyright Disney