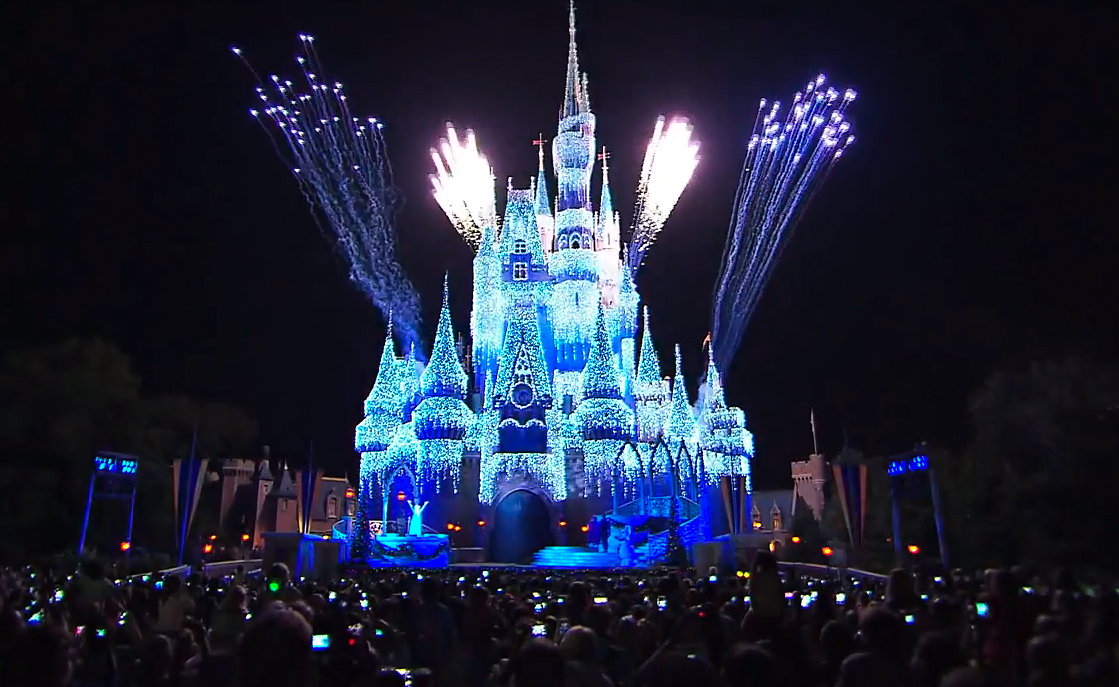 Christmas season has started in all Disney theme parks and let's have a look around the world in videos! let's start by WDW where "A Frozen Holiday Wish" started a few days ago on the Castle Forecourt Stage at WDW Magic Kingdom with Anna, Elsa, Olaf, etc... and of course this year, guess who is the one who froze the castle? A little bit obvious, but very well done!
At Disneyland, Jingle Cruise - the Christmas version of Disneyland Jungle Cruise - is back and, because DL guests found it a bit disappointing last year DL Imagineers have decided to improve it this year. And, boy, not only they did it - much more Christmas decorations everywhere - but may be they've been a bit too far! Anyway, this new Jingle Cruise is now pretty funny, if not hilarious, although sometime limit with ridiculous, but i like it, i think it's fun.
Have a look at the video below coming from SoCal Attractions 360 !
Always at Disneyland, the Disneyland Christmas Fantasy parade with Frozen Anna Elsa...
... and Olaf and of course the Nightmare Before Christmas at Haunted Mansion.
At Disneyland Paris, the Christmas press event this week-end with the usual gang of invited VIPs that you'll see on the video below. DLP also released a cool short video presenting the "Enchanted" Christmas season!
And of course there is the fantastic Disney Dreams of Christmas! projection show on Sleeping Beauty castle. If you've not seen it yet, here it is again.
At Hong Kong Disneyland too, it's Christmas and even a "sparkling Christmas"!
They even have a puppet show in Fantasyland ( yes, a puppet show like in the good ol' days ) with Olaf from Frozen searching for summer!
We'll end by Tokyo Disneyland where the Christmas season will run until December 25th...
...and during which you can see the great Disney's Santa Village Parade!
Video: copyright Disney,
SoCal Attractions 360, Appetite for Japan, inside the Magic, In The Loop