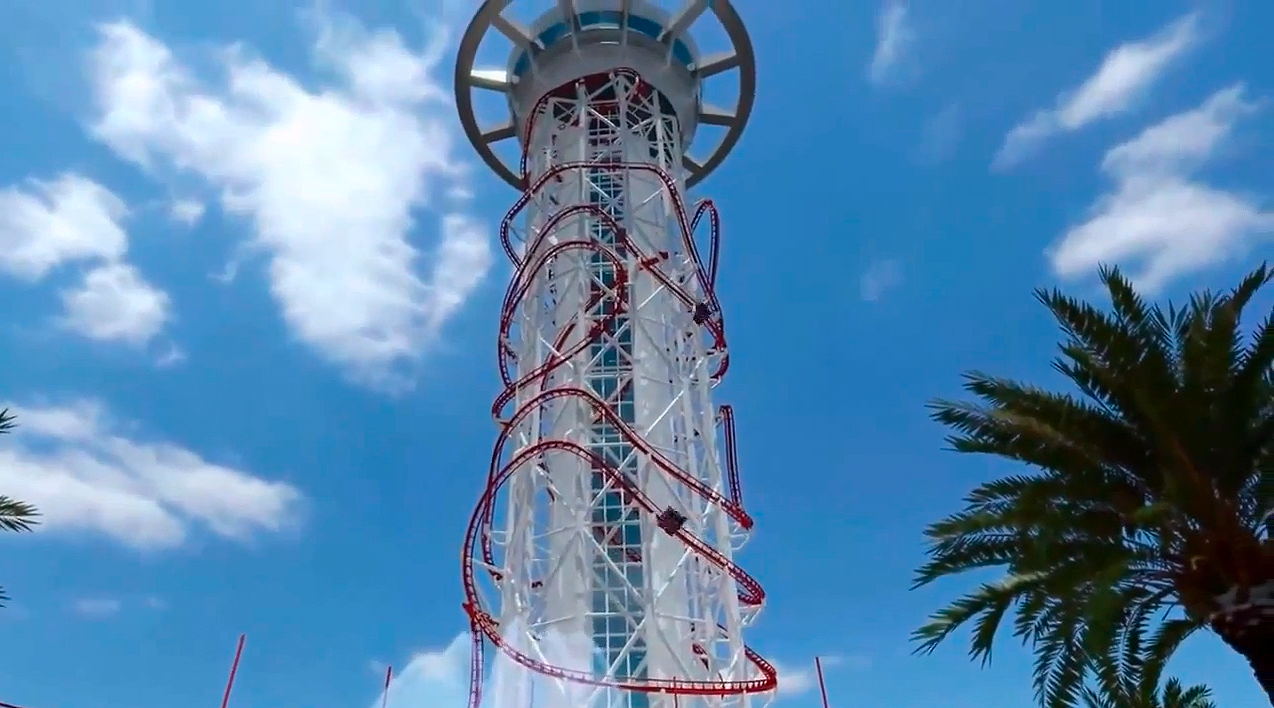 The official presentation of International Drive's $250 million, 495,000-square-foot Skyplex entertainment complex to open in 2017 happened recently and Mango's Tropical Cafe and US Thrill Rides unveiled at the IAAPA Expo the first ride-along video of the centerpiece attraction, a stunning 570-foot-tall Skyscraper polercoaster. The top of the coaster will also have an observation deck accessible by elevators.
"With the addition of The Skyscraper and the amazing Skyplex, Orlando will once again cement its reputation as the attractions capital of the world and the No. 1 vacation/convention destination," said Joshua Wallack, managing principal of Skyplex and COO of Mango's Tropical Café, in a prepared statement. "We're certain this thrilling new iconic coaster and facility will attract countless more attraction enthusiasts and visitors to the area."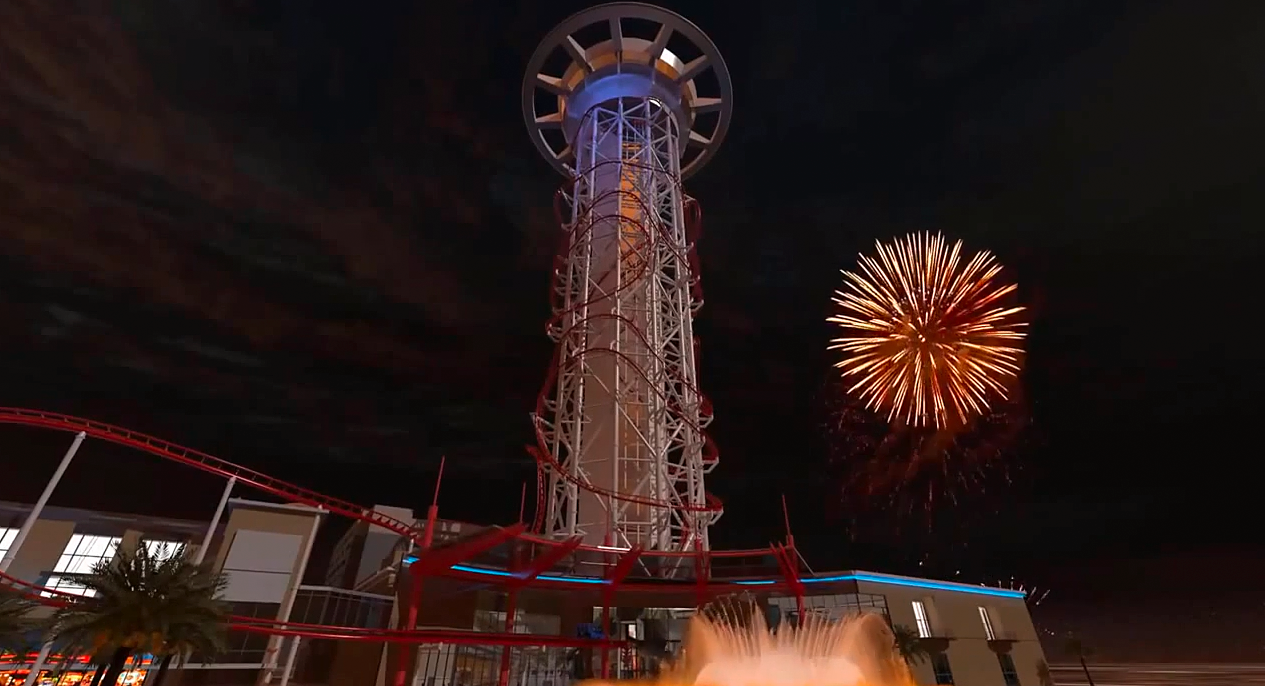 This amazing coaster will execute loops, dives, spirals and inversions all on the exterior of the tower, during a full four-minute ride, and it was designed by Orlando-based architectural firm HHCP and will be built by Euforria LLC, a division of Winter Park Construction.
They've released a perfect CGl preview video of this Skyplex's Skyscraper roller coaster and, boy, this one will be impressive... and scary! It'll be for sure a hell of a coaster, but which one of you will dare to ride it! Watch the video full screen and in the higher definition!
Pictures and video: copyright
Mango's Tropical Cafe and US Thrill Rides