Our friends
on ThemeparX
have posted some great aerial pictures of Animal Kingdom's Avatar Land construction site showing that the works are now going vertical. Thanks to these pics we now have a better idea of how big the land will be, and learn more as you'll see below.
According to Lance
on Screamscape.com
"the large visible concrete pad is not the new flight simulator ride however but rather I think that this might be the location of the flume ride next door that was visible in the leaked plans. However next to this you can see what looks like a series of concrete footers and slightly rounded walls in an almost diamond pattern that matches up perfectly in the shape of the four sided flight simulator ride plans. I'm guesing that the other visible structure going up nearby will be for either a restaurant or more likely, a large enclosed gift shop that will serve as the exit to the new E-Ticket attraction."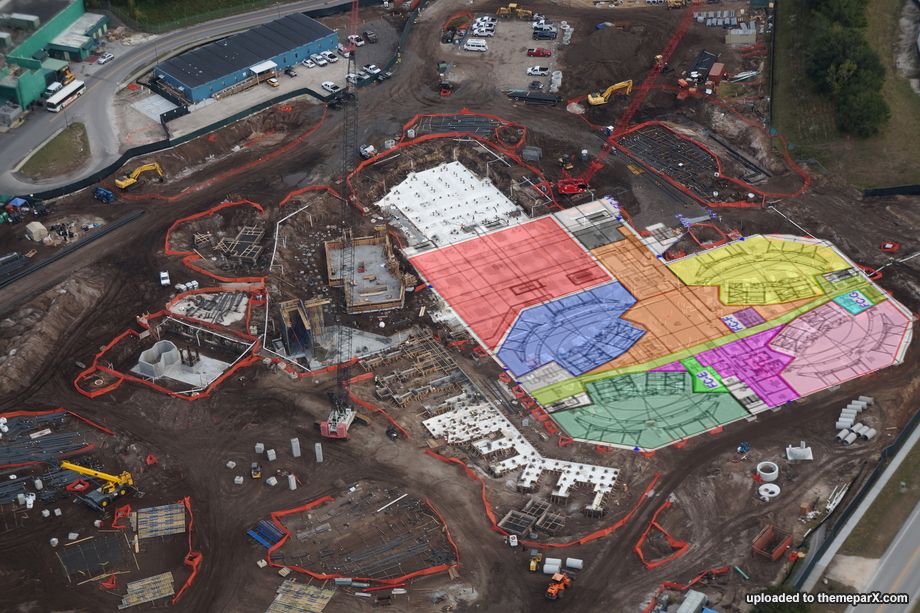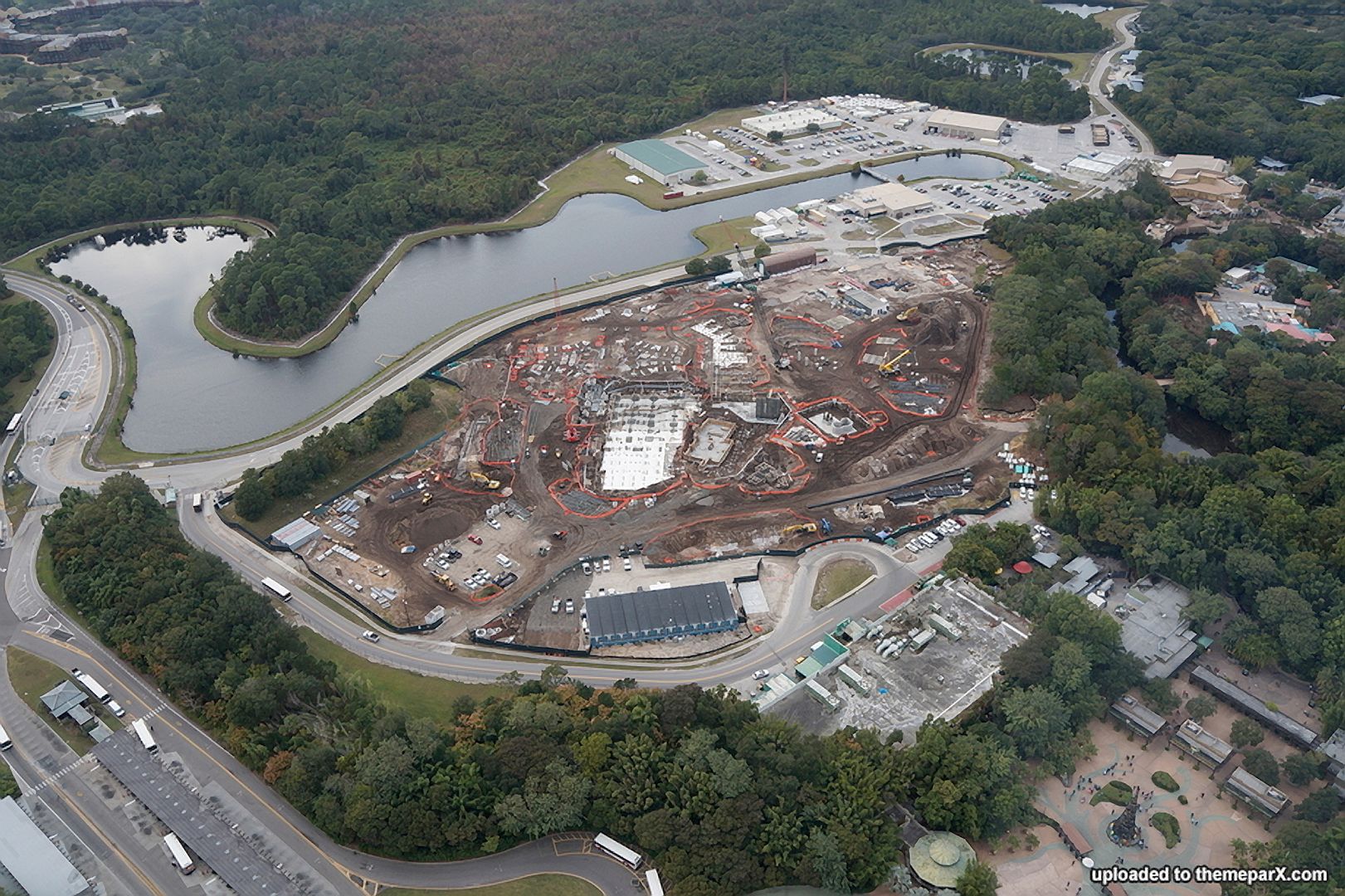 Talking about the Avatar land simulator ride, the ride system itself, supposedly to use a flying simulator like Soarin' to give to the guests a perfect "flying" feeling might use this new Vekoma flying simulator that you can see below.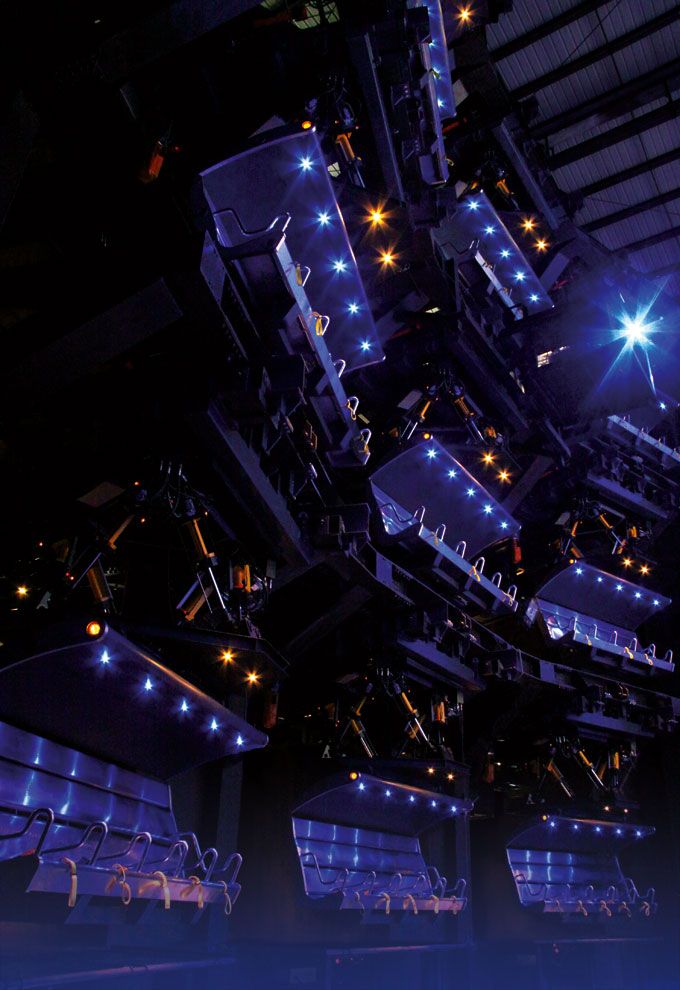 Called I-ride by Vekoma and its partner Brogent Technologies it's a flight simulator "composed of a spherical screen, projection system and 9 moveable platform units for a total of 90 passengers (or alternatively with 16 platforms for 160 passengers.) the motion platform of I-ride system is based on units of a proven system, which were built many times since 1995 as flight, tank and train simulators."
"The sophisticated motion platform provides six Degree of Freedom. This means simulator can be moved in the six ways: heave, Sway, Surge, pitch, roll and yaw. The flight experience can be enhanced with 4d effects such as wind and spray mist. I-ride offers the most exhilarating and breath-taking bird's eye view experience!"
Considering that during this flying ride Avatar Land guests are supposed to soar in the sky riding a Banshee, a spherical screen could be the best for a total immersion. We'll see if WDI will use this new Vekoma flight simulator or create their own one!

Pictures: copyright ThemeparX, Vekoma, Disney