The press event for Mickey and the Magician happened this week-end at DLP WDS and Max, D&M contributor and DLPWelcome webmaster was there and came back with three HD videos, including the video of the full show!
Mickey and the Magician plays several times a day at WDS Animagique Theatre, with a facade freshly repainted for the new show.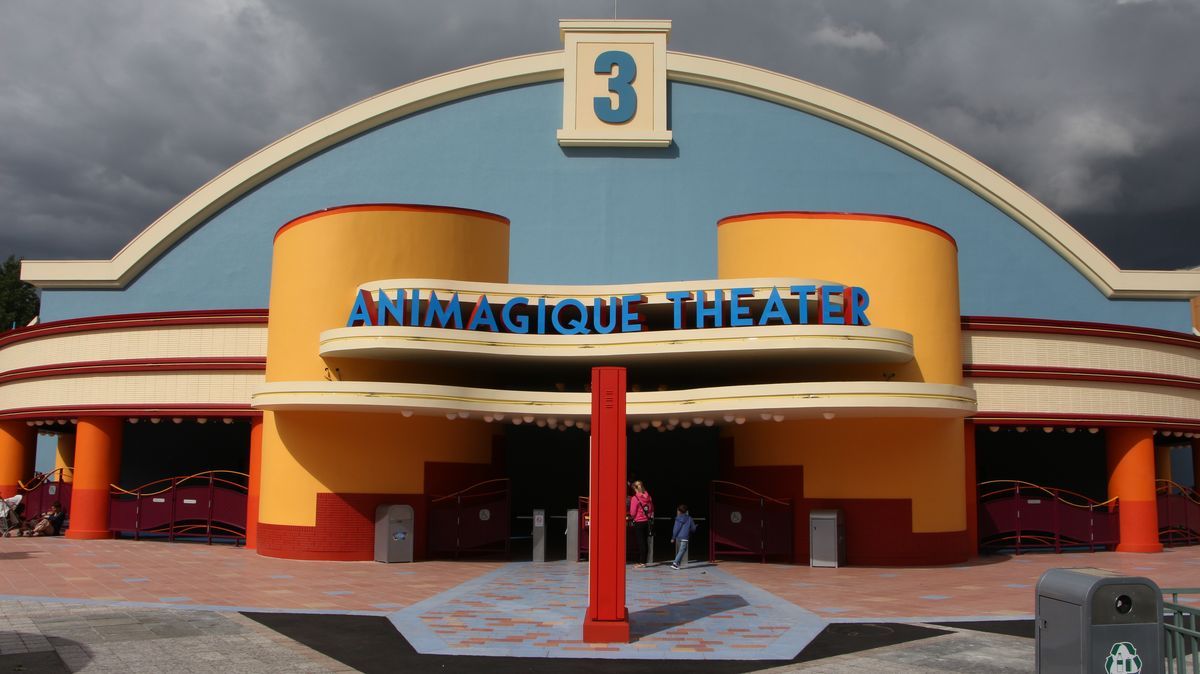 According to Max "
Here we are in a place of magic. The musical notes are a foretaste of the adventures that you will live in a mysterious atmosphere.
This show is simply
one of the most beautiful creations of Disneyland Paris since the opening of the resort in 1992
. It is for some (us included) the best show on stage ever created for the resort,
a mix between a Broadway production, an illusion show and a Disney show. The result: Mickey and the magician!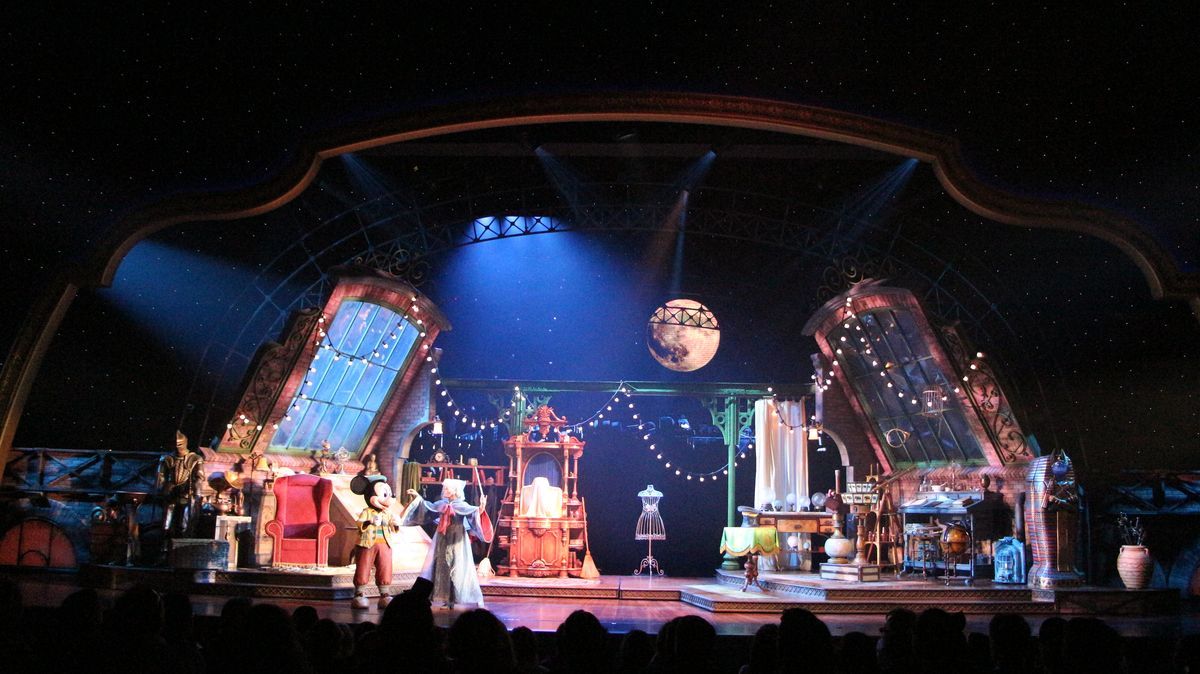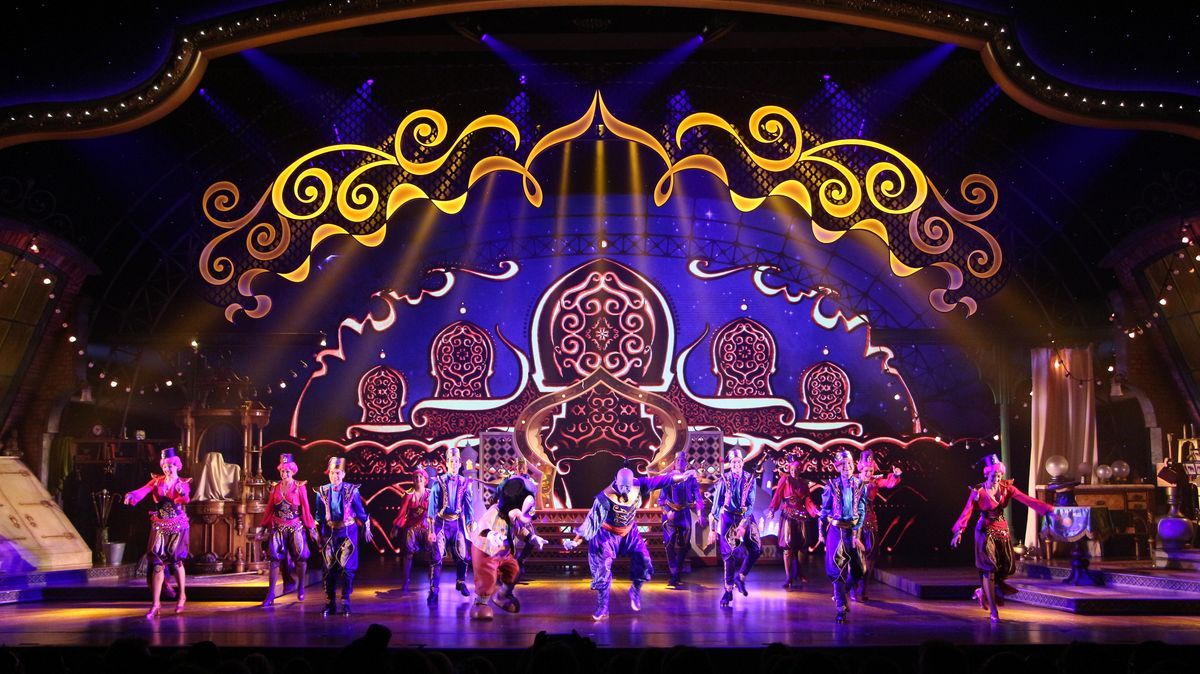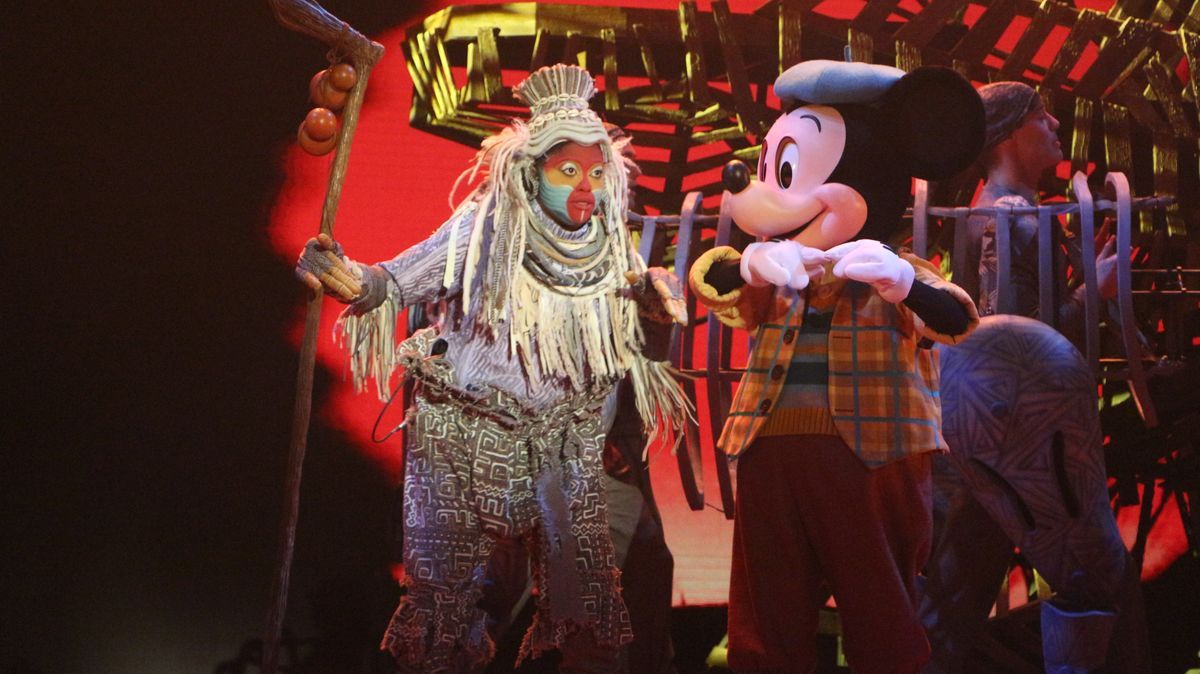 Here is Max full HD video of the entire show!
During the press event a special presentation happened with the Creative Team of the show :
MICHAEL JUNG – Creative Portfolio Executive, Theatrical Development, Walt Disney Imagineering
KATY HARRIS –Show Director
TATIANA SEGUIN – Choreographer
PAUL KIEVE – Stage Illusionist
Finally, Max also did a third video showing the press event in itself and it includes the increduble dinner which happened at Moteurs, Action. If you've ever wondering what a DLP Press Event look like, Max short video will give you a good idea.
Max will be back soon with a new update and in the meantime i remind you that the Grand Summer Special Offer has started

for

the Disneyland Paris, From Sketch to Reality book in English updated or French collector's edition at 60€ only ( + 15€ shipping ), so don't miss it while it last as it is the last copies of the book which will not be reprinted!
The offer ends on August 31 but please note that NO shipping will be done for orders after July 28 for holiday reasons, so please place your order before July 28 if you don't want to wait until September to receive the book! And there is always the great surprise gift coming with each order!

The book is the perfect gift for Disney parks fan! Click on the link below to have a look inside the book and to order your copy or use the Paypal button below! Make sure to send me an email then at: neverlandeditions@gmail.com to tell me if you order an English or French edition.

Special note to buyers with a shipping address in ITALY or BELGIUM : For shipments to Belgium or Italy, the shipping cost is 25 €.

Do not miss this

Summer

special offer, and to place your order please send an email to: neverlandeditions@gmail.com

-

Please let me know in your email if you want the english or french edition!


You can pay by Paypal, credit card or bank transfer. Paypal payment must be sent to the same email address: neverlandeditions@gmail.com or you can also use the Paypal button below or on the right column, make sure to choose how many copies you want.
The Paypal button works for both french or english edition but confirm me by email or in your Paypal payment which edition you want ( english or french ).
Also note that the Paypal button includes an additional discount for those who want to order 2 or 3 copies instead of one.
If you do NOT have a Paypal account you can pay by credit card, or bank transfer, just send me an email about it at: neverlandeditions@gmail.com
Those of you who have never seen the book will find below a video presentation of the full book which will show you each of the 320 pages of the book AND you can see more pictures on the book website HERE.
Although you've probably heard about this beautiful book, many of you may have never seen a copy of it. So we've done a video presentation of the full book which will show you each of the 320 pages of the book! The book includes 750 pictures of the park, including 250 gorgeous renderings of Walt Disney Imagineering and stunning pictures of the park seen from above. The book is so big that it took us seven and a half minutes to show you the full book, and that's without stopping turning each pages! So, if you want to have a closer look at a page don't hesitate to stop the video!
Video: copyright Alain Littaye 2012