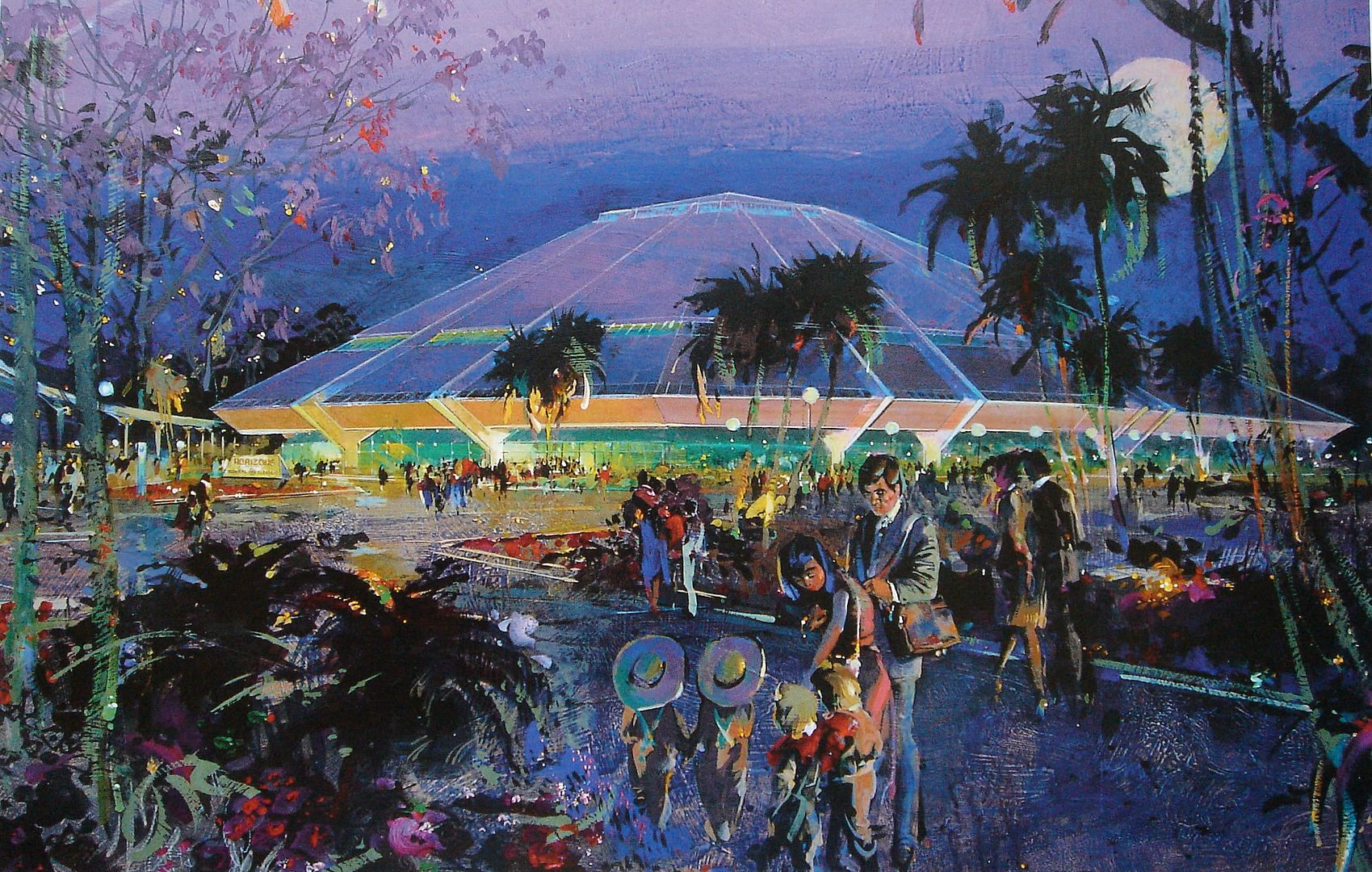 Epcot Horizons is one of the most beloved extinct attraction - if not THE one - and it was one of my favorite too. Thanks to MartinsVidsDotNet who posted an awesome Ultimate Horizons Tribute you'll be able to see and live the ride like never before:
"Follow the development of the pavilion from a GE fair in Futureworld west to the pavilion it eventually became in Futureworld East. See how the story evolved, the ride developed, how the track and show scenes were designed and laid out and then watch as the pavilion went from nothing to dedication in 19 months.
And then, take the trip you've always dreamed of in a 40 minute, multi camera extravaganza. As much detail has been covered as possible, every show scene, every projection. Each projection screen has been flicker reduced or eliminated, each shot of the ride enhanced where possible. Walk into the pavilion and begin your journey in the Futureport to see the trio of destinations available aboard Horizons One. Follow the queue and then take you seat for a continuously moving omnimover ride from the past and into the future. Highlights include complete source quality loops of all 3 Movies of Yesteryear screens, the full Omnimax loop, and all 3 ending choices in full and of high quality.
Audio wise, each animatronic conversation is clean live but is in full and with hopefully the clearest quality audio available to date. Each spiel was edited together from dozens of recordings for completeness and the best available quality. All sound effects are clean and enhanced, and the musical score and in-car narration is of course of source quality."
In addition to this great video below
don't miss HERE
my big tribute to Horizons posted some years ago with lot of pictures, plenty of artwork, and links to others previous Epcot original attractions artwork articles.
And now it's time for you to board inside a Horizon vehicle and enjoy this fantastic ride, thanks to this awesome ultimate Horizons tribute edited by MartinsVidsDotNet whom i thanks a lot, and congratulate for the high quality of the video.
Just like everybody who did the ride at Epcot, you will love Horizons instantly, it was Imagineering at its best! And don't forget: If we can dream it, we can do it!
Video: copyright MartinsVidsDotNet