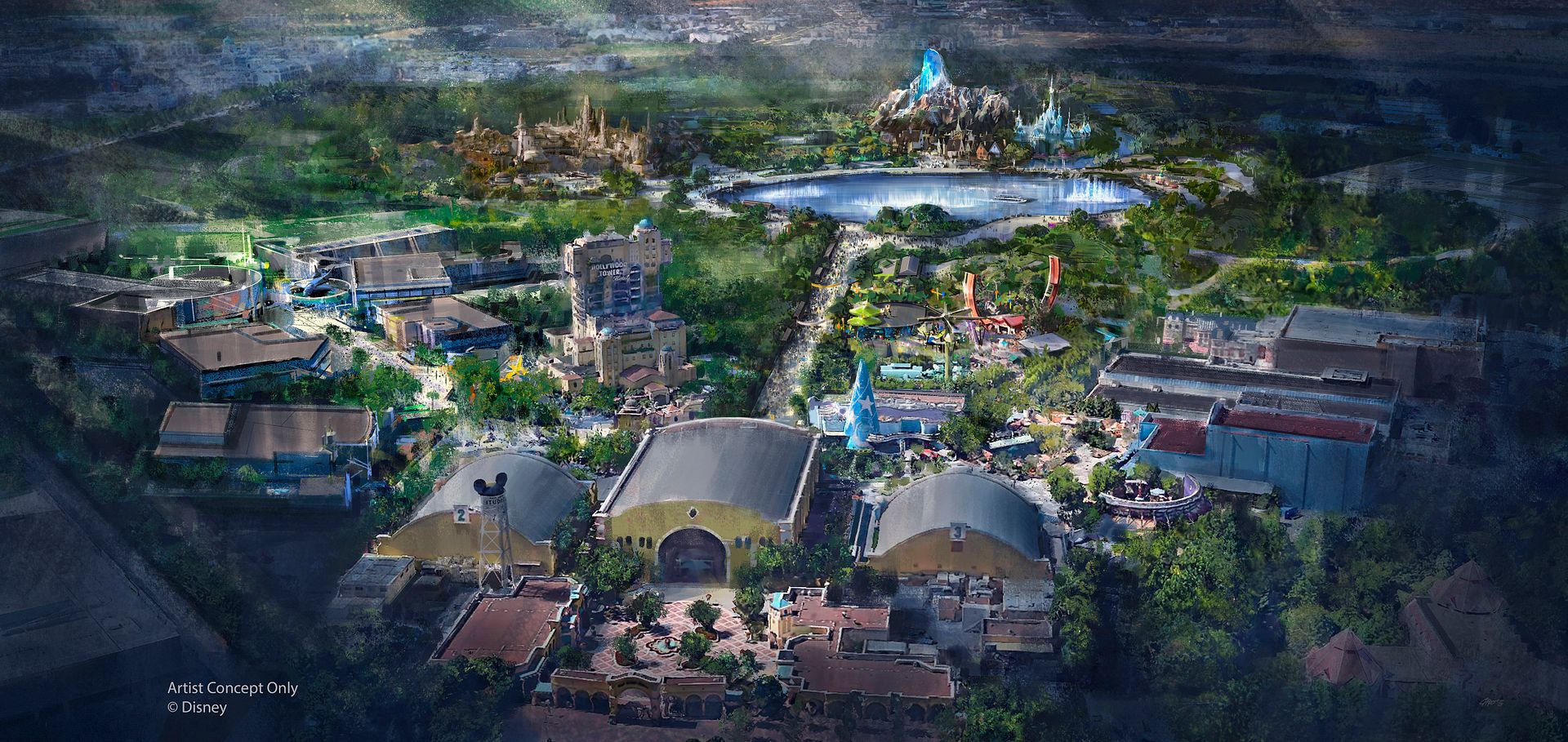 You may have read last week D&M article about DLP WDS master plan for the Studios expansion. I've been told that Disney apparently took very badly that the plan was leaked as, even if it was not the real Disney document it appears to have been a perfect copy of it. In fact the plan didn't bring a lot of new major informations about the expansion, but what infuriated Disney was probably elsewhere, in the fact that a master plan approved not so long ago could be leaked so rapidly. And, honestly, their reaction is understandable. So let me say this: D&M is not the one who leaked the plan or made a copy of it, and was not involved in the original leak in any way. What happened is exactly this: a faithful D&M reader sent me a message to let me know that something interesting has been posted on DCP, i went on the forum and spent quite a time trying to know if it was real or fake. And when i finally thought instinctively that it was real, and considering that it didn't bring, as i've said, a lot of new major informations, i decided, wrong or right, to post it on D&M. Now, DLP asked last week others websites who also did articles with the plan to remove their articles but, strangely, no one from DLP asked me for the D&M article - probably because i'm not part of DLP Inside Ears program. If someone from DLP would have asked me i probably would have kindly accepted to remove the article, but no one asked me so i've kept it. After all we're just talking here about a theme park expansion plan, not a U.S Pentagon plan to invade Iran, so it is important but not
that
important, right? And Disney and more is not the New York Times either, meaning that something posted on D&M is rarely read by anyone others than Disney fans and not a wide "general" audience, so it don't really damage DLP marketing plans.
Now, something else as much important: D&M, like most Disney fans sites have sources, as you know - which i won't reveal the names, so don't ask me. The problem in fact is not to have sources, nobody here is trying to spy what Disney does, it's more fans curiosity than anything else. The problem is what you do with the informations you might end to have and, more important, the responsibility that goes with it. What is really important to keep secret or not? What can be revealed or cannot, without damaging Disney marketing plan? I can't speak for others but what i can say is that i've never revealed something that i've been asked to keep secret, and i intend to keep it this way. I know a LOT of things about DLP future, and believe me, you would love to learn them but i've promised to don't post anything, so i don't. All i can say is that if Disney don't do any changes in what is planned, fans will be very very happy and even amazed by what is coming for DLP future.
While i talk with you, here is something else different, though important in a different way: i will stop posting on D&M as well as on D&M Facebook page during all month of August. It's holiday time and nothing really happen anyway in August, so when the never ending epic Fox acquisition story will end at the end of the month after the planned stockholders meeting, D&M will "go fishing" during all August. To be perfectly honest with you there is another reason which has nothing to see with Disney parks - i mean: i didn't had any pressure due to the WDS plan story posted last week, i really had not. It's for a very different reason which is more personal, and here it is: I realized not so long ago that since the last 20 years, although i've been dozens of times at DLP, i've been to Disneyland only one time, my last visit to WDW was for Animal Kingdom opening …in 1998, 20 years ago, and to TDL and TDS was for Tokyo DisneySea Grand Opening in …2001, 17 years ago! I've been once at Shanghai Disneyland and i think three times at HKDL during the same period of time. So, i ended to ask myself: why do i keep writing and spend so much time and energy about things that i indeed love but finally never see in real? It doesn't have any sense… time is running and i may have others important things to do with my life - in fact i know i have. So, basically, it's an existential question, nothing else. I've said many times that i may stop Disney and more and ended to finally continue because i enjoy doing it, but may be the time has come finally, and that's why i'm giving myself this sabbatical month to think about it. I have a theory that "things happen when they have to happen", that we don't control everything - even if we have the illusion of it - so we'll see in September if the time has come or not. In the meantime, i'll keep posting during the next two weeks and for those of you going in vacation now, have a great holiday!
Picture: copyright Disney