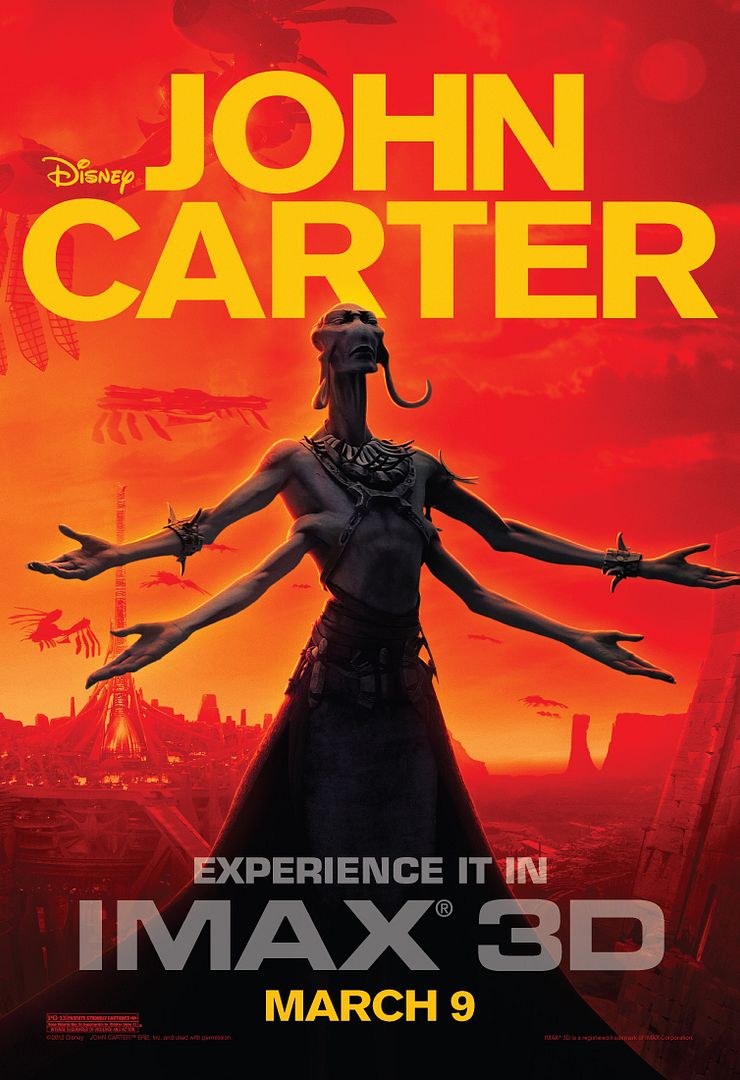 The Avengers trailer - see below - was not the only one to be released during the super bowl as Disney also released a new version of the John Carter trailer which includes a few new shots. I remind you that John Carter is released in one month only and i'm very curious to see if Andrew Stanton's adaptation of Edgar Rice Burroughs novel will be at the height of my expectations...
By the way you probably know that the previous title of the movie was "John Carter of Mars", until it was changed in "John Carter" only. When this was done last year many thought that it was because of last year bad results of "Mars needs Moms" and that Disney wanted to avoid to have "Mars" in the title, but Andrew Stanton recently explained why John Carter Of Mars became just "John Carter":
"Here's the real truth of it. I'd already changed it from A Princess Of Mars to John Carter Of Mars. I don't like to get fixated on it, but I changed Princess Of Mars… because not a single boy would go.
And then the other truth is, no girl would go to see John Carter Of Mars. So I said, "I don't won't to do anything out of fear, I hate doing things out of fear, but I can't ignore that truth."
All the time we were making this big character story which just so happens to be in this big, spectacular new environment. But it's not about the spectacle, it's about the investment. I thought, I've really worked hard to make all of this an origin story. It's about a guy becoming John Carter. So I'm not misrepresenting what this movie is, it's John Carter.
Mars is going to stick on any other film in the series. But by then, it won't have a stigma to it."
Picture and video: copyright Disney