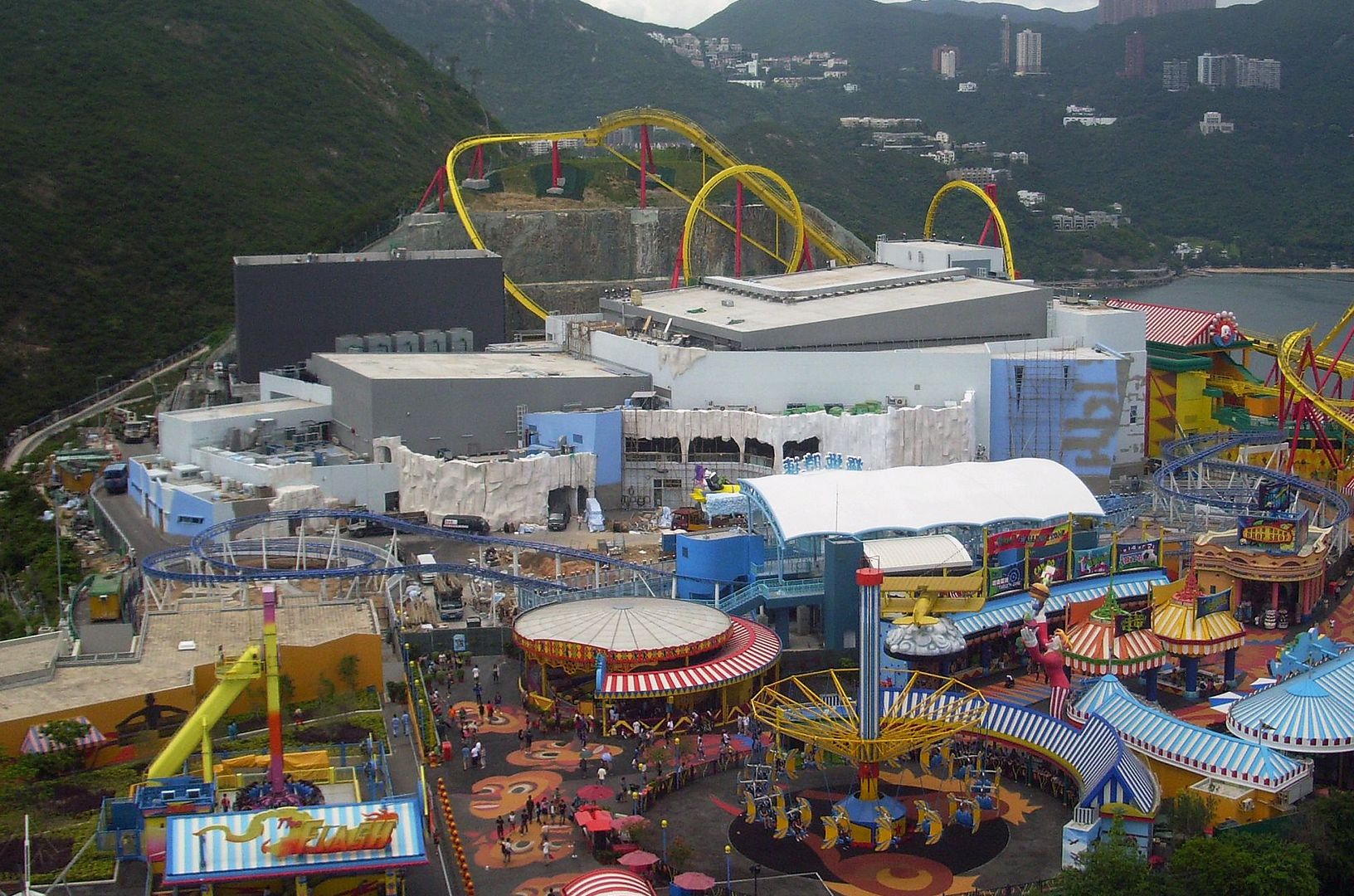 In yesterday's article i was asking the question "Will Hong Kong Ocean Park "Polar Adventure" be a serious competitor for HKDL Grizzly Trail ?". Well, although the artwork from the Bezark company looked nice i'm sorry to say that, finally, the answer to the question is: NO. Definitely NO!
Many of my readers - whom i thanks a lot - sent me links to pictures showing the works on this "Polar Adventure" and you'll judge by yourself with the pics below but personally i strongly doubt that the final reality will be anything close to the renderings you saw yesterday. And it's certainly not going to be close to Disney standards. It's not the fault of the Bezark company, it's just that Ocean World is more an amusement park than a real theme park. Also, apparently there is not anymore the "bobsled" coaster that you saw on the Bezark artwork but only a Mack Powered Coaster called the "Arctic Blast" coaster
as revealed by Screamscape today
.
So, definitely, Hong Kong Disneyland don't have any reason to worry, this Polar Adventure - if it's even still its name - won't take the spotlight away from HKDL Grizzly Trail. However this "Polar Adventure" already hurt HKDL on another project as you have to keep in mind that Disney Imagineers "Glacier Bay" project for HKDL was sacrificed because of this rather looking cheap Polar Adventure. What a shame. But i suppose that it was all about Hong Kong politics, and generally there is nothing we can do when it reach this level.
Okay, here are the pics of the real thing!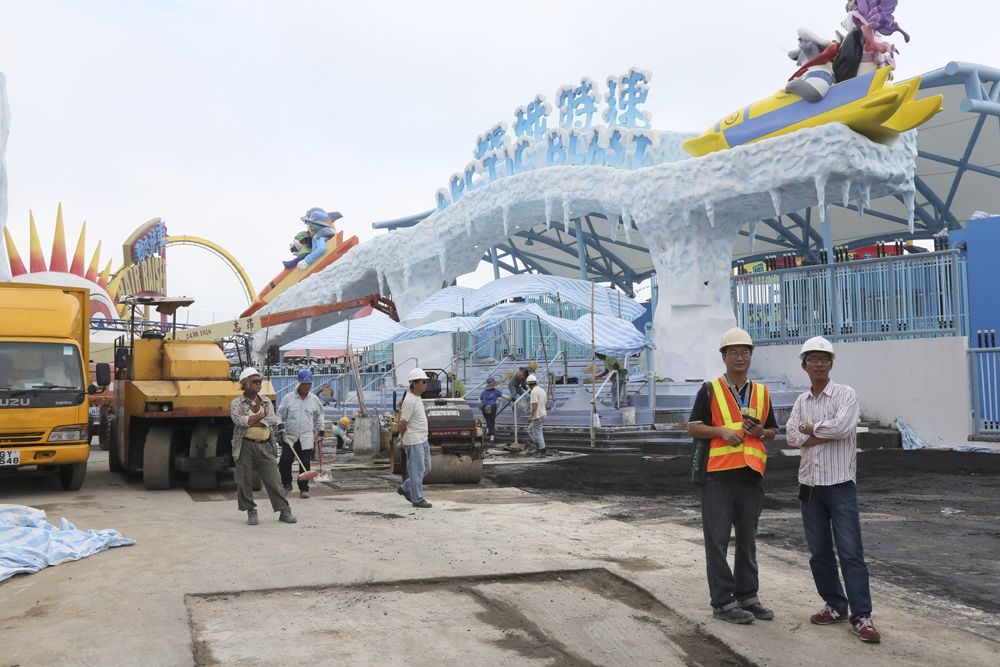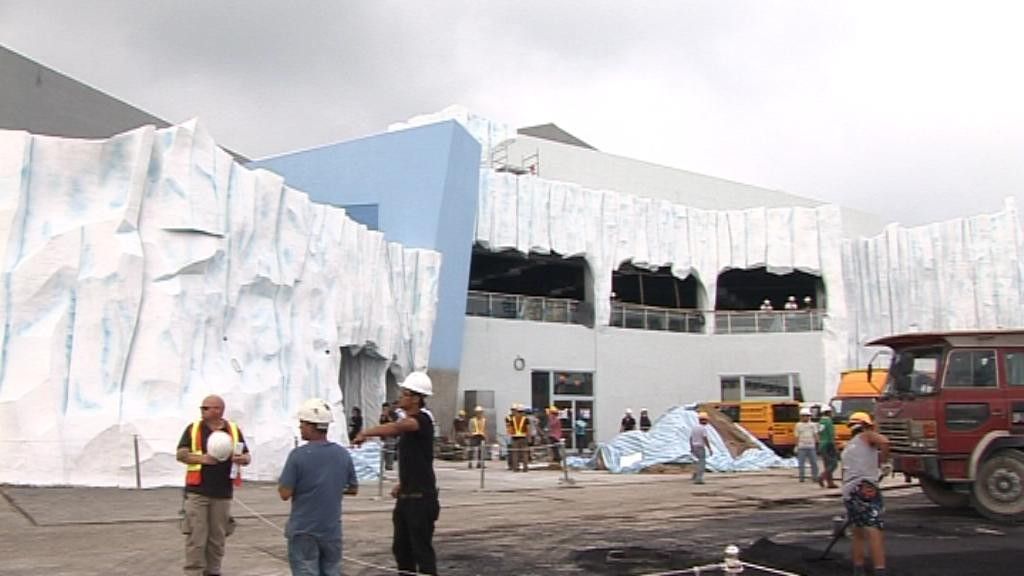 Two additional new pics kindly sent to me by Brian, a D&M reader!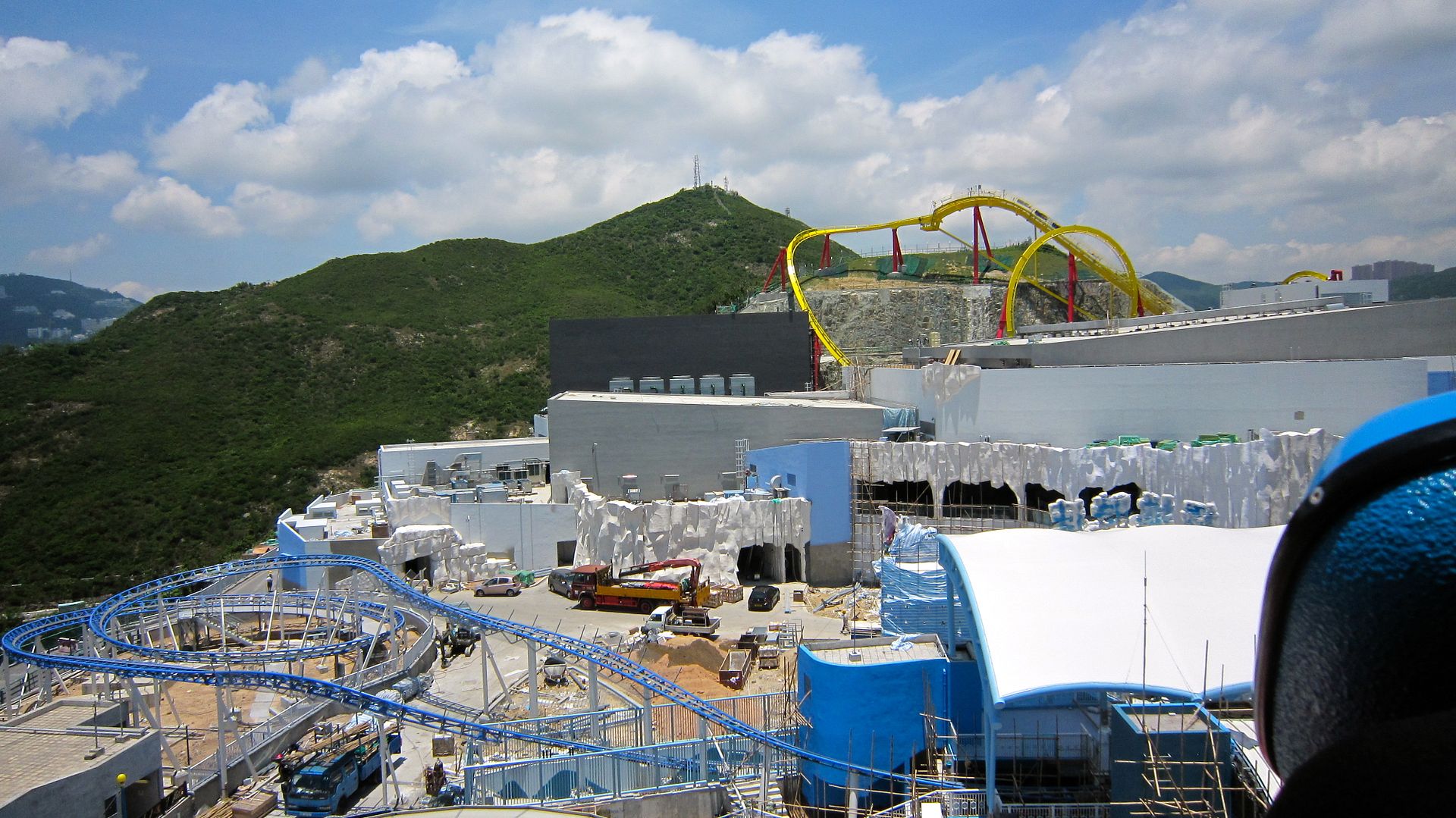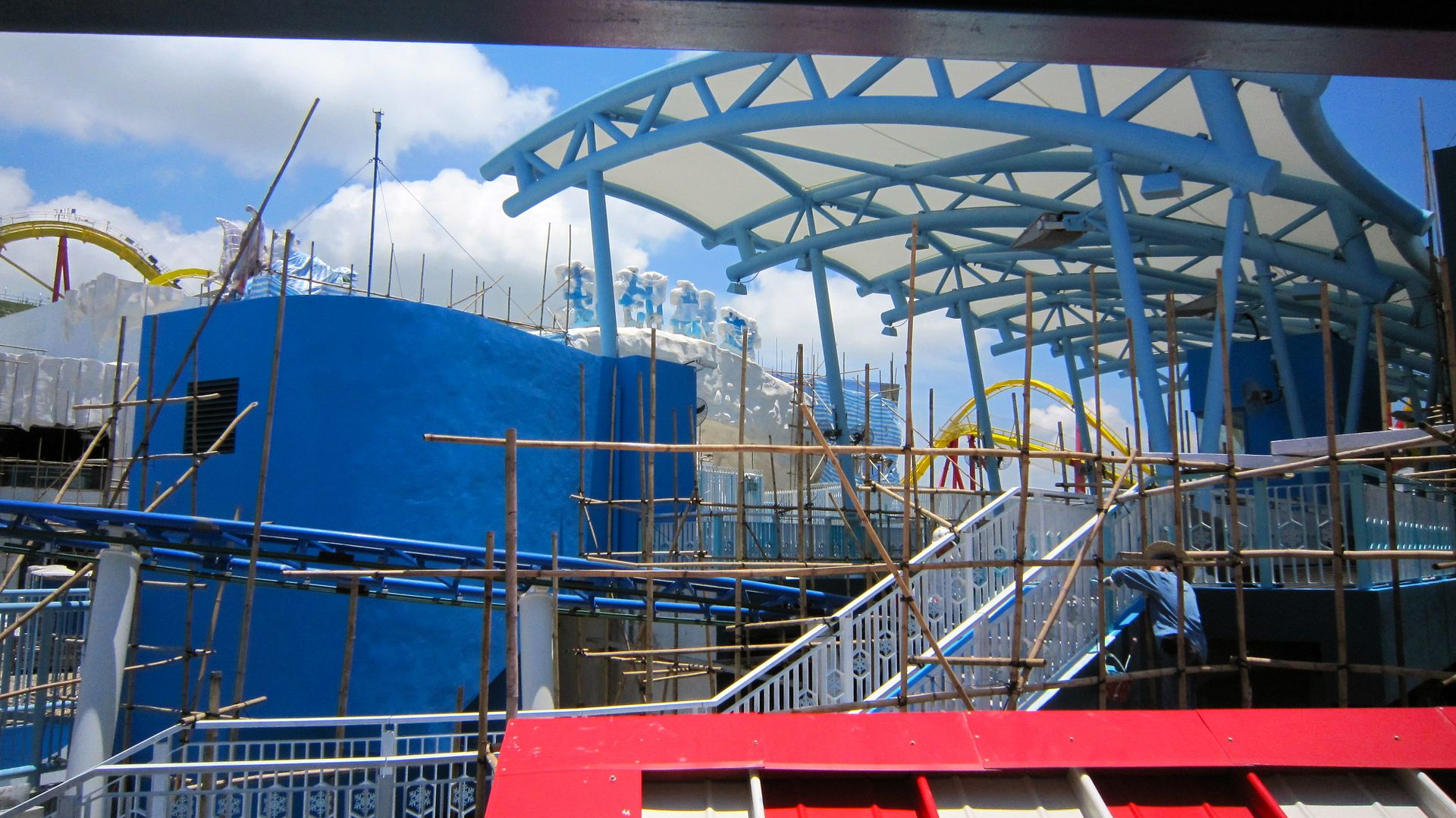 Pictures: copyright Ocean Park, Brian Lockhart
If you haven't downloaded yet on iTunes my great TDS Wallpapers application for iPhone or iPad with hundred of HD stunning pictures of the park, it's still time to do it!
Click HERE for direct access to the TDS Wallpapers HD iTunes page
or
READ my article first HERE
.