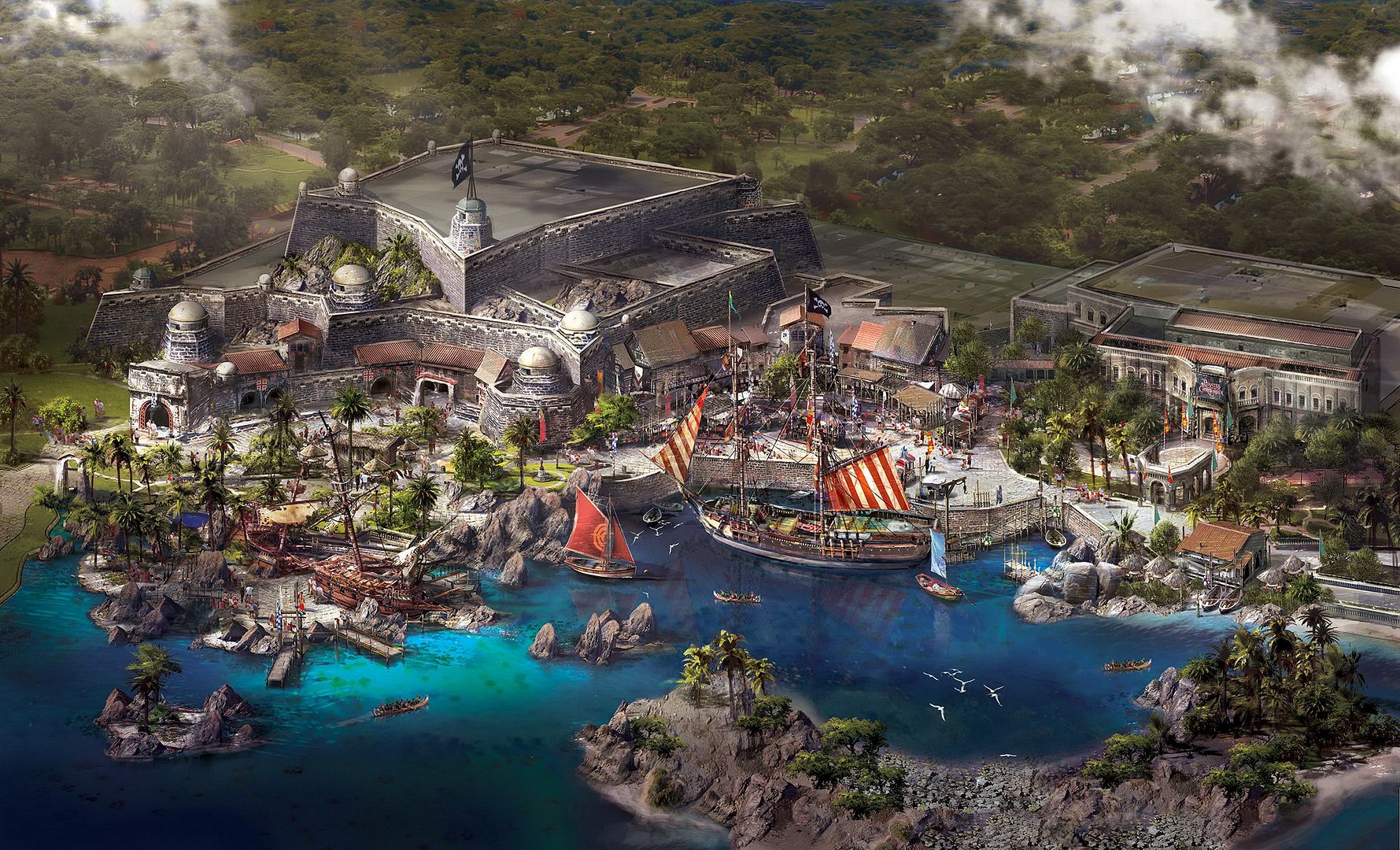 The icing on the top of the cake during this WDC shareholder meeting came when was unveiled this fantastic rendering of Shanghaî Disneyland "Treasure Cove", the Pirates of Caribbean land - click on it to see it in mega high-res.
"Pirates of the Caribbean: Battle of the Sunken Treasure" is the title of the ride and will feature characters and settings from the 4-movies film franchise inspired by the theme park attraction. It will include Captain Jack Sparrow and Davy Jones as main characters, "but also likely to feature many of the supporting roles missing from the rest of the Pirates rides worldwide".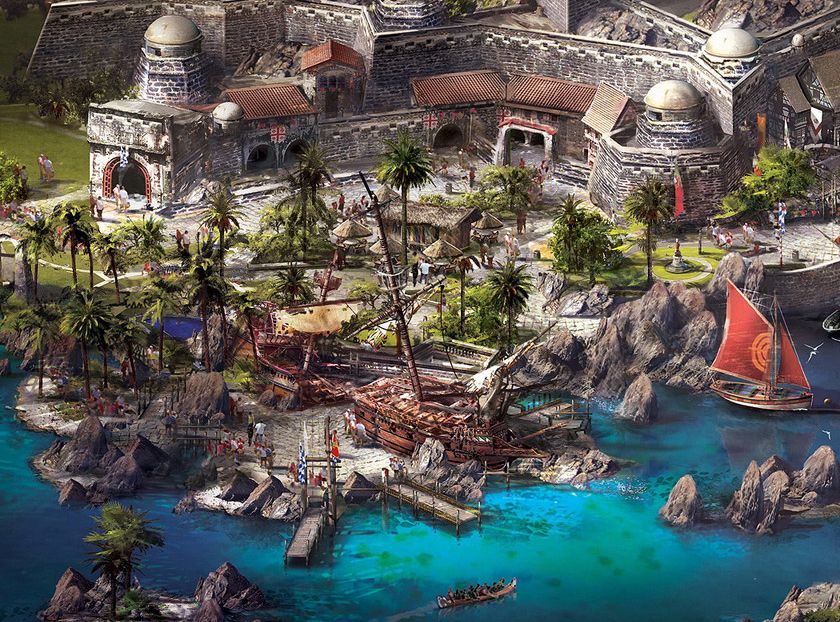 The land will include along with the POTC ride a full scale pirate ship, Indian canoes, and other Pirates-inspired elements. A Pirates stunt show was also envisioned but not confirmed yet.
"Pirates of the Caribbean is one of the most iconic attractions in our parks, and we really couldn't imagine Shanghai Disneyland without Pirates," said Bob Iger, Disney chairman and CEO. "We wanted to create a one-of-a-kind experience that would appeal to our Chinese guests while remaining true to its Disney heritage."
For the first time ever, a Disney Park will be home to a Pirates-themed land—Treasure Cove—and an e-ticket attraction called Pirates of the Caribbean: Battle of the Sunken Treasure. The attraction will feature a combination of new technology and innovation to bring guests along a pirate adventure with Captain Jack Sparrow and Captain Davy Jones, providing our guests who visit the Shanghai Disneyland Park an experience unlike anything else in the world.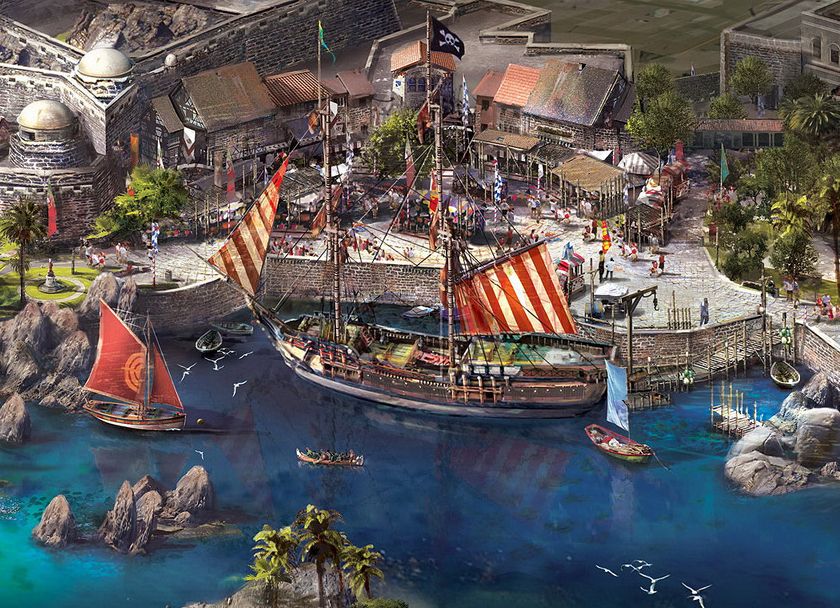 "We are extremely proud of all the work underway to bring the Shanghai Disney Resort to life," said Tom Staggs, Chairman of Walt Disney Parks and Resorts. "And we're excited to re-imagine the iconic world and characters of Pirates for the first time as an entire land that celebrates the creativity, imagination and adventure of both the fan favorite attraction and the popular film franchise."
A Shanghaî Disneyland construction picture of Pirates of Caribbean was also released!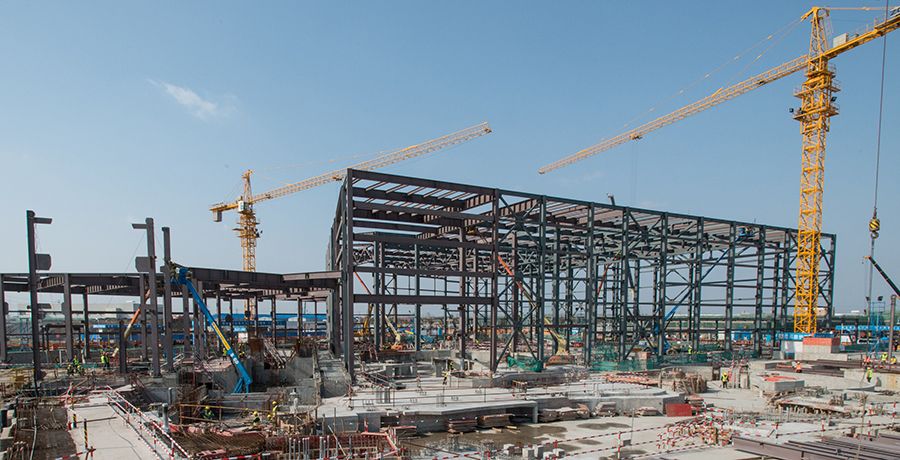 Pictures: copyright Disney, Shendi