On December 15, 1966, 48 years ago, Walt Disney passed away at 65 of a lung cancer. Here is a bit more on infos that you may not know about Walt last days, from Wikipedia: Walt has been a smoker his entire adult life, although he made sure he was not seen smoking around children. In 1966, Disney was scheduled to undergo surgery to repair an old neck injury caused by many years of playing polo at the Riviera Club in Hollywood. On November 2, during pre-operative X-rays, doctors at Providence St. Joseph Medical Center, across the street from the Disney Studio, discovered a tumor in his left lung. Five days later a biopsy showed the tumor to be malignant and to have spread throughout the entire left lung. After removing the lung on November 11, the surgeons informed Disney that his life expectancy was six months to two years. After several cobalt therapy sessions, Disney and his wife spent a short time in Palm Springs, California and on November 30, Disney collapsed at his home. He was revived by fire department personnel and rushed to St. Joseph's. Disney's spokesperson said he was there for a "postoperative checkup." Ten days after his 65th birthday, on December 15, 1966, at 9:30 a.m., Disney died of acute circulatory collapse, caused by lung cancer.
A few days after Walt died french famous news magazine Paris Match which was at that time the equivalent of LIFE Magazine in France published a special report about Walt and the cover with Mickey crying became one of Paris Match most famous cover. Alex, from DCP forum had the good ideas to do some scans of the inside pages and here below are a selection of pictures of Walt and family, you can find many more pics in Alex
DCP forum thread HERE
.
As you'll see below Paris Match tribute report also talked about Disneyland and included amazing pictures of a young boy at Disneyland Jungle Cruise. Actually, the boy is sit or literally interact with some of Jungle Cruise Audio-Animatronics animals! It's the first ( and only ) time that you and I have probably seen these kind of pics - and we won't see it again anytime soon as security rules are not the same now than 50 years ago...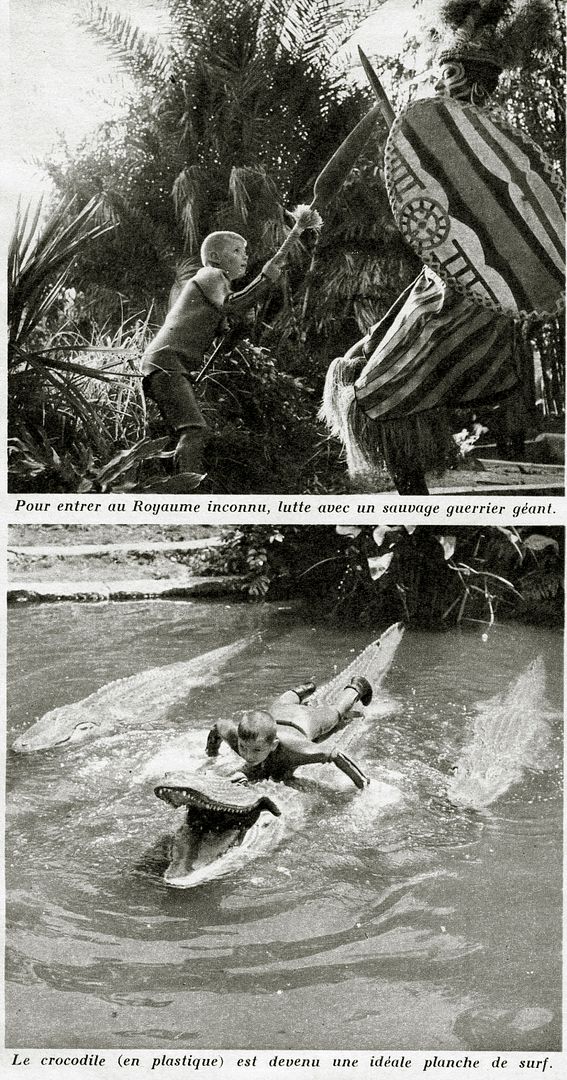 You also have below the Paris Match cover upscaled in "gift of the day" size and in 300 dpi, but without the caption on the bottom left as the small letters couldn't hold the upscale. Click on it to get it in big size!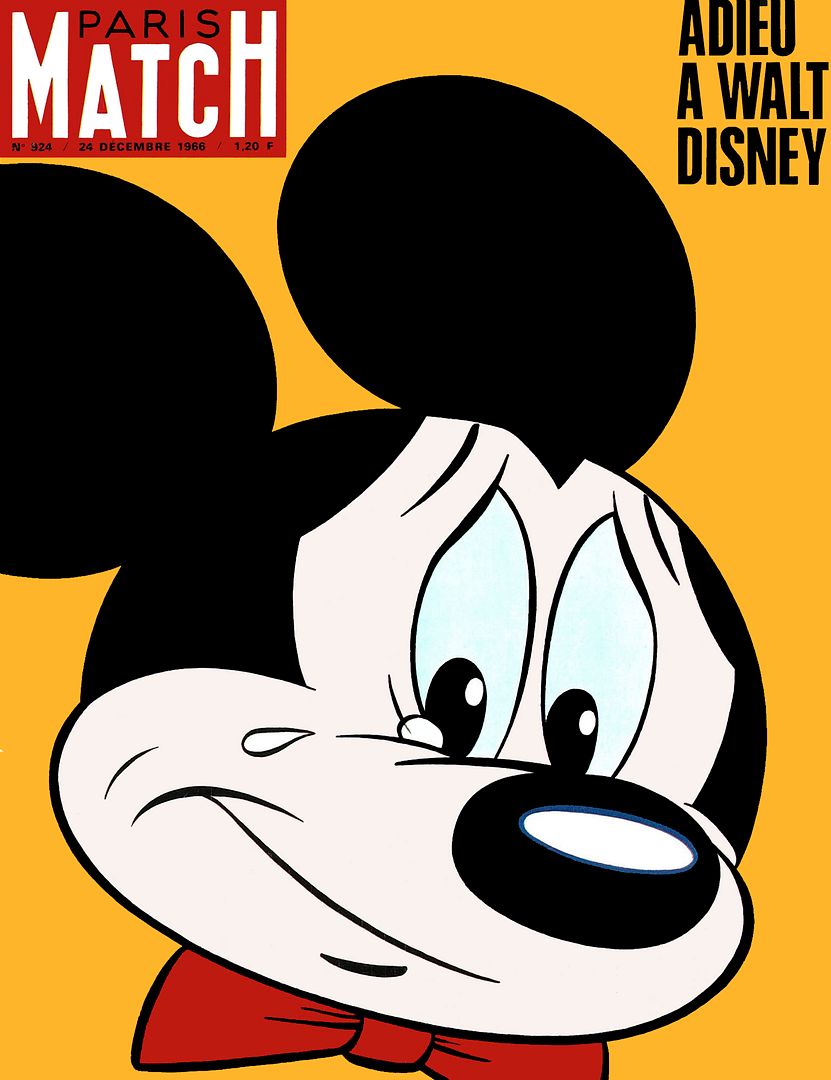 Pictures: copyright Disney, Paris Match - All my thanks to Alex for the scans!